So, we've had a few emails on this one. It's a product called "Heelight" and is an intelligent bulb that can "hear".
It doesn't use Bluetooth or WiFi but has 30 different modes including a "Candle" and "Rhythm Mode". Some 16 million RGB colours are available and – despite the lack of WiFi and Bluetooth – you get to remotely control it from your phone just by scanning the QR code. Easy as pie.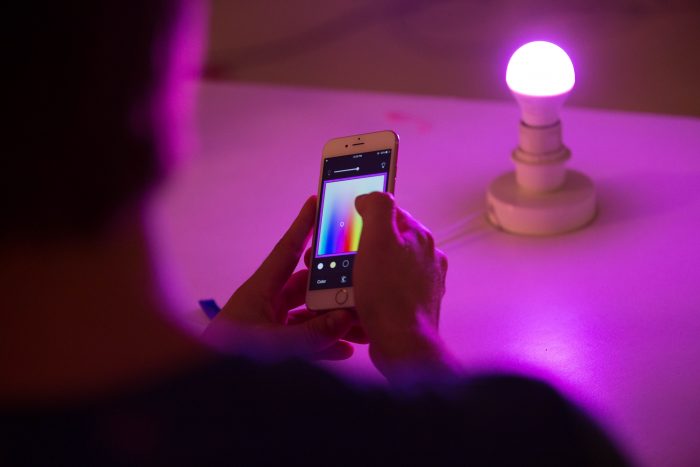 A nightlight mode can be activated before you go to bed, which will dim slowly to ease you off to sleep, and it'll listen out for your movement, getting brighter again in the morning.
From what we can make out, it seems that you get to control the bulb using special sounds emitted from your phone – a bit like an old computer modem communicating data.
The "candle mode" I mentioned lets you blow the bulb in a proper birthday-style action. Just blow it for a second and it'll go out. Clever eh? Meanwhile, the "rhythm mode" will flash along to your tunes, with the brightness changing as your volume gets louder.
Other modes include a "Christmas" option for festive colour changes, a "Study" mode for a stable white light, a Halloween mode and a "sun mode" which gradually changes into a sunrise simulation.
You can get a look at it in action here…
A crowd-funding campaign for this will be kicking off on KickStarter from September 5th.