LG announced today that their upcoming LG V30 will incorporate an F1.6 aperture camera and glass lens in the dual camera specification. The new specification means that the lens is larger and clearer, which means the cameras can let in 25% more light than a traditional smartphone camera lens.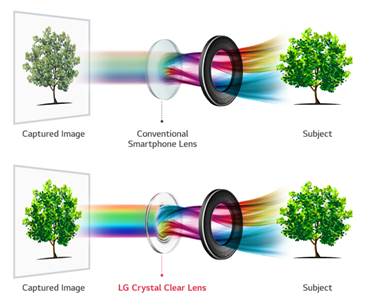 "LG boasts an unrivalled heritage in smartphone photography and our decision to adopt glass in the V30 camera is specifically because this has traditionally been the realm of DSLRs," said Juno Cho, president of LG Electronics Mobile Communications Company. "For the users for whom the V series was designed, this kind of innovation is significant."
Also, the rear camera module of the LG V30 still manages to remain svelte, 30 percent smaller in size compared to the V20. Paired with LG's UX featuring laser detection AF, optical image stabilisation and electronic image stabilization, shutterbugs will find the V30 as easy and convenient to use as its predecessor.