A lot of smartphones now come equipped with a blocking system to let you stop unwanted calls from repeatedly bothering you. On the HTC U11 I'm testing now, you can see that in action below..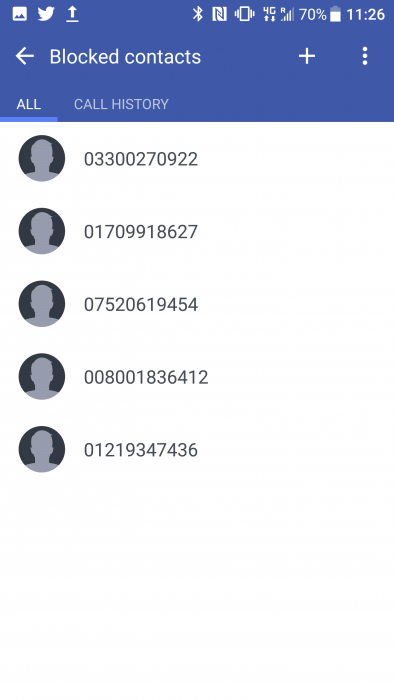 However, in the UK we have something called the "Telephone Preference Service", or TPS, which all cold-callers supposedly need to register with before they start calling you. If you, as a consumer, are on the TPS database, you shouldn't receive calls from those companies.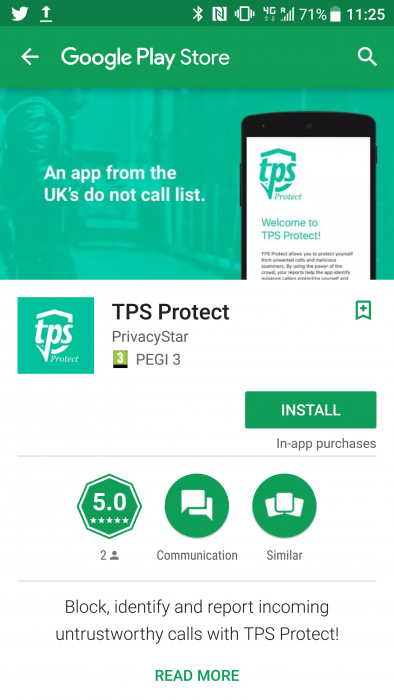 Now there's an app called TPS Protect which gives you an easier way to integrate your phone into this database – allowing the registration of your mobile number to the "do not call" list and the direct reporting of numbers that are bothering you. So, instead of just blocking, you can report and stop them hassling others via a "Trust Score".
Although the app is free and will let you see the "Trust Score" for incoming calls and file complaints, you need to pay 99p per month for the blocking of calls. That seems a bit nuts being as a lot of smartphones will block calls by default once you've added them to your block list, but there we go.
Full press release below.