OK, I'm going to open this one out to the floor as we only have a couple of bits of information. It looks like Huawei are giving us some news about what their next smartphone might contain. Here's the tweets we've spotted, and the first one – posted last week – indicates that artificial intelligence is on the horizon.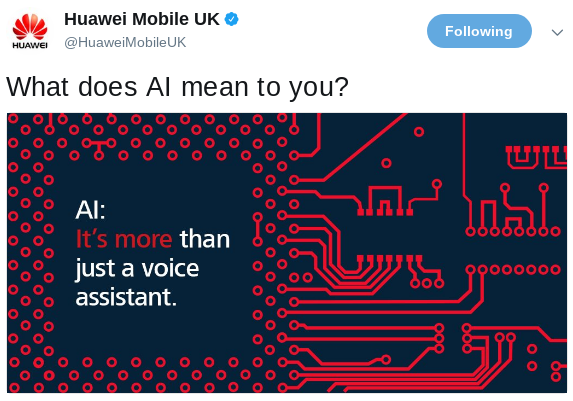 By the looks of it, it could mean yet another integrated mobile assistant / helper for a smartphone. In a world of Bixby, OK Google, Siri and Alexa it's going to have to go the extra mile – I've tried using Alexa on the HTC U11 and it's driven me slowly mad. Likewise, with Google, I still have to re-word questions to get it to understand, so a more intelligent response which strikes the balance between annoyance and timely reminders would be of interest for me.
Yesterday, in a slightly more cryptic tweet, Huawei posted about how you can "live your life in your own colour". Now, although that doesn't tell us a great deal, we do know that Huawei are big fans of colourful phones and the

Your smartphone should express who you are #BeDifferent pic.twitter.com/xd66msPmQ9

— Huawei Mobile UK (@HuaweiMobileUK) August 8, 2017

We shall see. As usual, more news as we get it..