With my son getting to a "certain age", he's now off on his own. He plays in the local park and goes on his scooter with his friends. Even as a geeky phone guy, I really didn't want to give him a phone. Like most kids, I knew he'd spend quite a lot of time fiddling with it rather than actually properly communicating with his mates and generally interacting with real three dimensional objects.
Getting his GPS location was important for me. I wanted to know if my strict dad's instructions to "stay near the house" were being adhered to. However, for his own protection I also wanted to ensure that the messages and apps on his phone were being monitored. Not because I don't trust him, it's just that there's a whole heap of bad stuff that can be accessed and sent to a smartphone – I wanted to ensure that no bad stuff appeared on his device.
How to choose the right phone locator?
Finding a phone locator is a bit of a minefield. There are lots of apps out there but, on my journey, I stumbled across mSpy. Despite the name (calling it a "spy" sounds a little wrong, perhaps), it's an easy-to-use app which will let you keep an eye on your kids. It also helps prevent theft and you can monitor your employees' performance too. It'll let you check calendar appointments, text messages, emails and web history. Not only that, but you can check on all incoming and outgoing calls and restrict calls from certain numbers.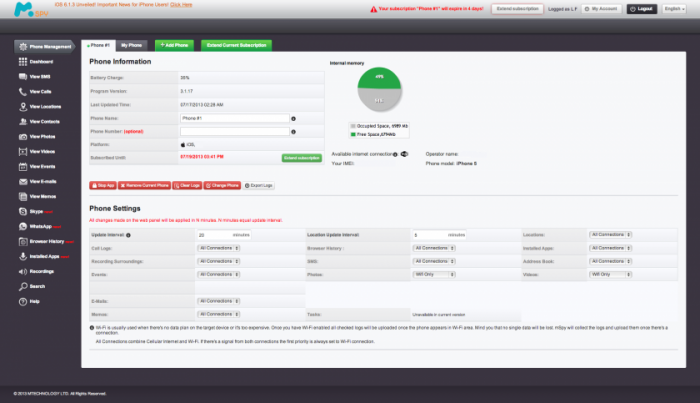 My first requirement was ticked off the list then. It does geo-fencing and lets you set up an endless amount of "forbidden" and "allowed" zones. You don't need to log in to your panel to get these either – just wait for an email and it'll show when and how often each zone is visited. You can also get further details, including a full history of all movements.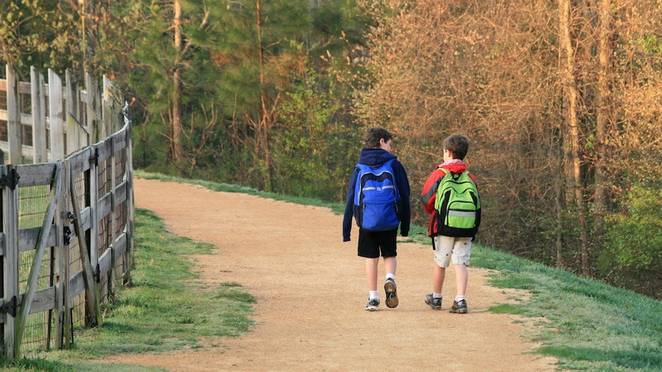 Main features
The software lets you read emails and texts, but for me I also wanted to monitor the internet use. There's so much stuff out there on the web that isn't appropriate, so keeping an eye on what content is being viewed, when he's viewing it and for how long. The software will let you do this too, and you can also keep an eye on those instant messaging applications that all kids tend to use now – WhatsApp, Skype, iMessage and Viber. You can monitor all activity, so it may not be your son or daughter at fault – it could be messages coming in which are insulting or inappropriate. Yes. I trust my son and he will probably let me know if he sees anything he doesn't like, but I'd rather know about something in advance so that I can tackle it. You can also see multimedia files, so even if an image was sent over Bluetooth you can see the photo – you can also see all photos taken by camera.
Whether you're keeping an eye on a child or handing out a phone to an employee, this app will also let you control the apps that are installed on the phone and you can either list the installed apps, block certain apps or enable a full keylogger so that you can see what is being entered into the keyboard. In addition to all that, you can check how full the battery is and how the phone is connected to the internet. You can even see what network the phone is currently using.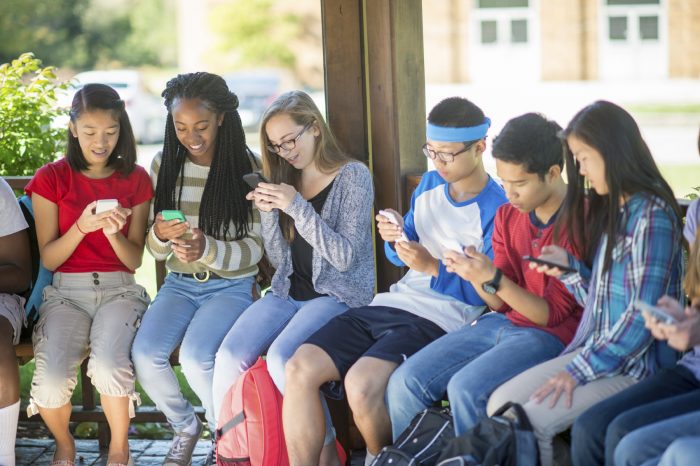 If the phone is stolen, you can take control – a full device wipe can be activated or you can lock the phone remotely.
For me, I like the fact that I can monitor web usage and block certain websites. I can even get a notification when certain words are entered on the phone, which is reassuring and easy to setup.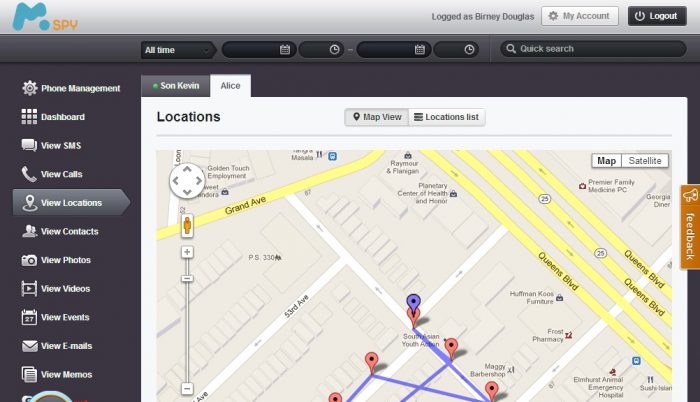 The cost? Well, it depends on what type of coverage and how you're going to pay. If you pay for a whole year upfront, it works out at £19.34 per month for the Premium Plan. If you pay for 12 months and have the Basic Plan it'll cost you £5.45.
At the end of the day, although there's a cost, it'll protect your family against the unsavoury elements lurking on the internet