I'll be honest, What I know about a Mac can probably be written on the back of a postage stamp. So, when a friend who lives quite some distance away asked me about their Mac, I was a bit stumped. Somehow, and don't ask me how, they'd managed to delete some precious photos of their daughter taken on an Android phone and were looking for an Android data recovery solution or some sort of Android data recovery software.
As with everything, I quickly turned to Google. It pointed me to something called Disk Drill. It'll do data recovery for Mac, plus it'll recover deleted text messages, tell you how to retrieve deleted text messages from Android and recover files plus deleted data from the internal memory or the SD card.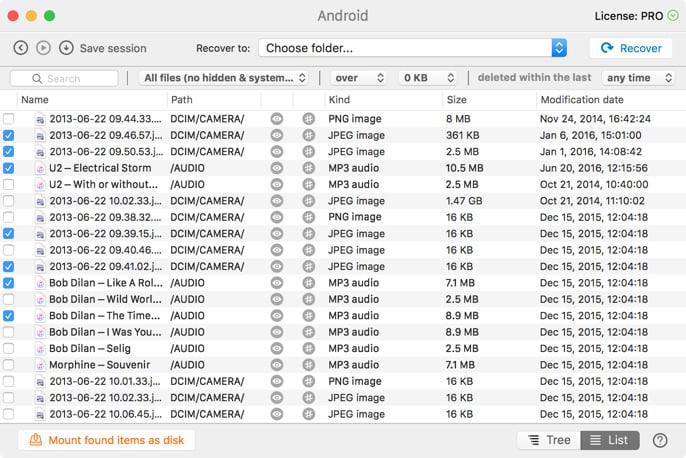 A little caveat, your device does need to be rooted and it'll need to support USB Mass Storage Mode. Although some phones can be tricky to "root", the app will guide you through this process. Luckily I'd rooted his phone on a previous visit, and as I was several hundred miles away it was good to see an app that fitted the bill.
You can either run a "Deep" or "Quick" scan on your phone and then hit the "Recover" button or do a more advanced partition search on the device in question to recover those badly-needed files. Text messages, photos, videos, music files, call logs, downloaded documents and more. It'll also help if you've got a corrupted SD card, which is something I've had in the past too.
You can get more info on the product to begin and recover deleted text messages plus any data held on your Android phone. The basic version of this Android data recovery software is completely free, but if you want to get the Pro version (which adds the ability do the quick and deep Scan, search partitions and rebuild the HFS+ catalog), it's $89.
I also found out that if you want to recover data from an iOS device, there is this clever bit of software called Enigma Recovery that allows you to recover and restore specific data files.