Headphones, as you'll have no doubt noticed if you go to an electrical retailer, can cost a truck load of cash. On a recent trip to Currys I spotted a pair for £449. That's almost as much as most smartphones.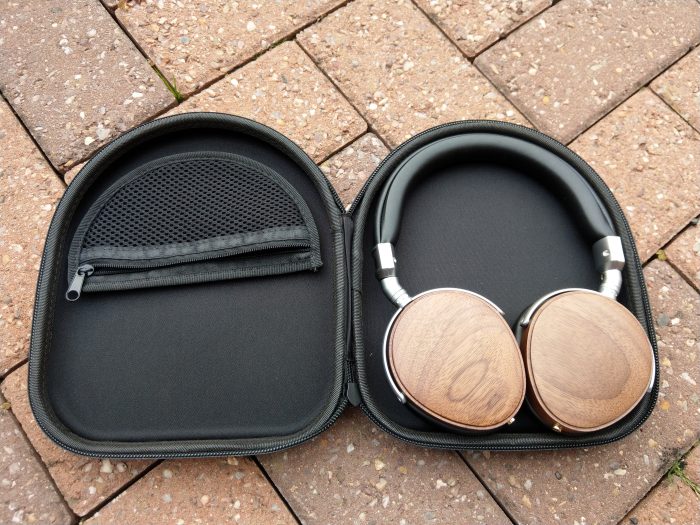 Here, for £199.99 from Selfridges (yeah, a bit posh eh?) are the Even H1 headphones. They're over-ear, they've got walnut ear-cups and they have a posh carry-case.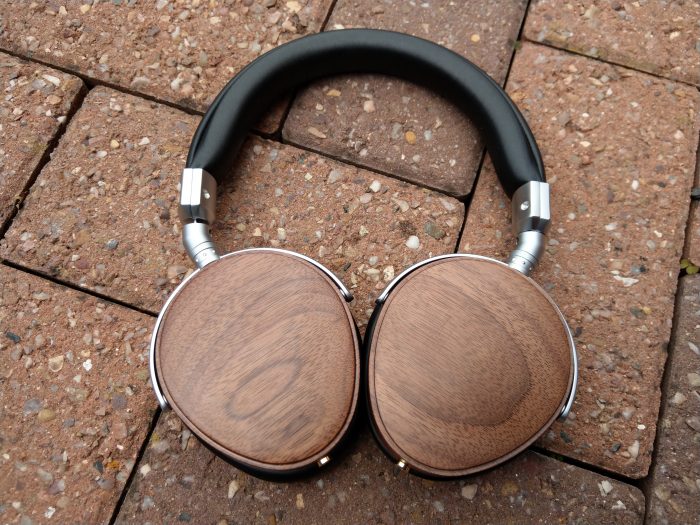 So far, so normal… if a little swish. These definitely look the part, and they don't weigh a great deal either, so you don't feel like there's a lump on your head. Very stylish.
They look like high quality headphones and there's lots of shiny technical information like the 50mm Beryllium drivers (32 ohms) and 20 – 20,000Hz frequency range. They have a microphone in too, so you can conduct phone calls.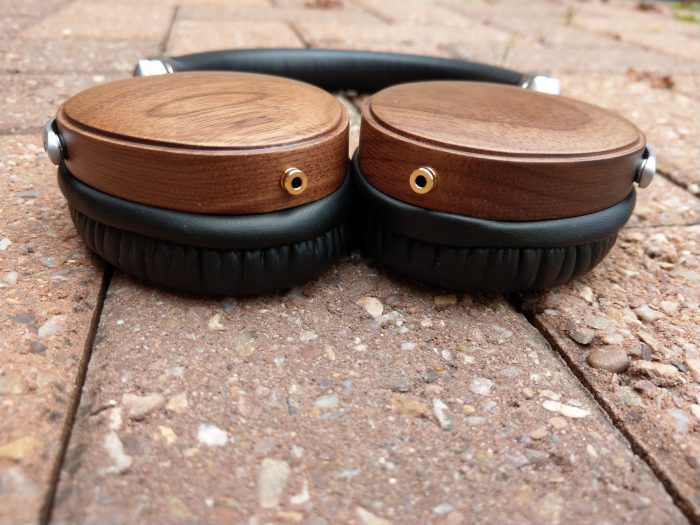 However..
These headphones have something extra. She's called Sarah, and she'll sit in your ears. It sounds a bit weird, but this is where the magic happens. In the box, there's a card. It has a very simple 5-step guide on how to get going. First, you need to plug your headphones into the supplied connectors. You can wear the headphones any way around, but the white cable has to go into your left headphone and the black one into the right.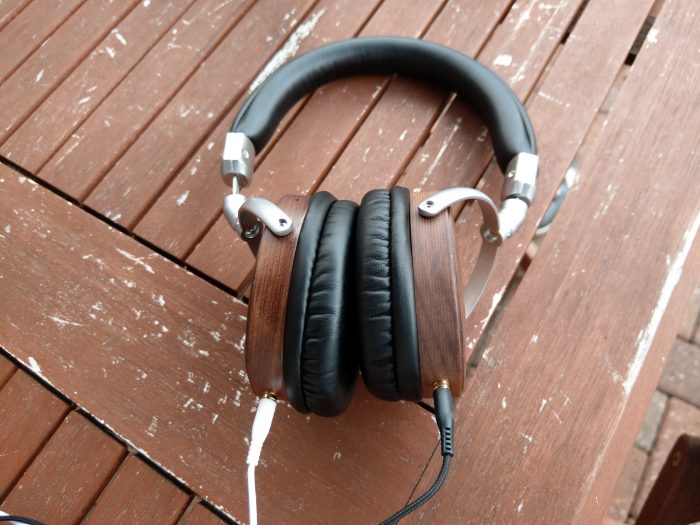 Next, it's time to charge the special little controller. This takes about an hour and you'll see a solid red light while it's charging. Once done, you get a full 12 hours of listening, which is pretty decent. This controller box – which let's you play, pause and adjust the volume is the magical little box where your "EarPrint" is stored. An "EarPrint" is basically your own unique audio profile. To get this, Sarah will pop into your ears. You fire her up by powering up and then double-tapping the "Even" button at the bottom. A blue LED will then illuminate whilst Sarah speaks to you. This process tends to take around 90 seconds, and it's pretty much like a hearing test. Things will start in the right ear, and a selection of notes will be played at different frequencies and volumes. All you have to do is press the "Even" button when you begin to hear them.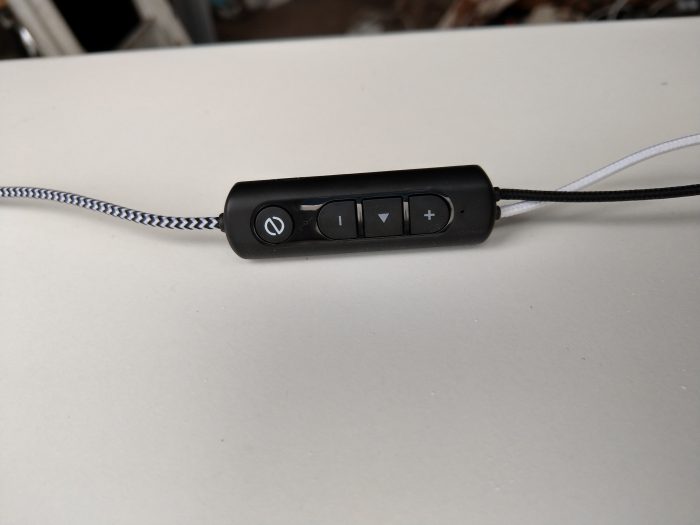 For me, I know I've lost a bit of hearing in the right ear, and although I got the higher notes fairly easily when they first started playing, the lower tones took me longer to hear. It's these responses that, in both ears, build up your individual "EarPrint" profile. You can re-do it again if you're in a loud environment, but the headphones are really rather good at blocking out exterior noise.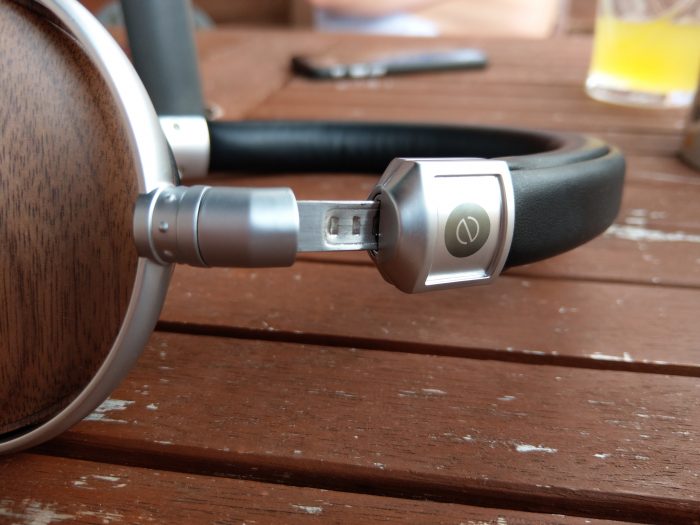 However, it's not until you wear another pair of headphones that you realise how good this custom sound profile is. I put a pair of regular in-ear headphones in and honestly thought that they were broken, because suddenly I couldn't hear as well on the right side. Likewise, if you hit the "Even" button on the H1 headphones, you can switch the custom profile on and off to hear the difference, which is at times pretty substantial, let me tell you.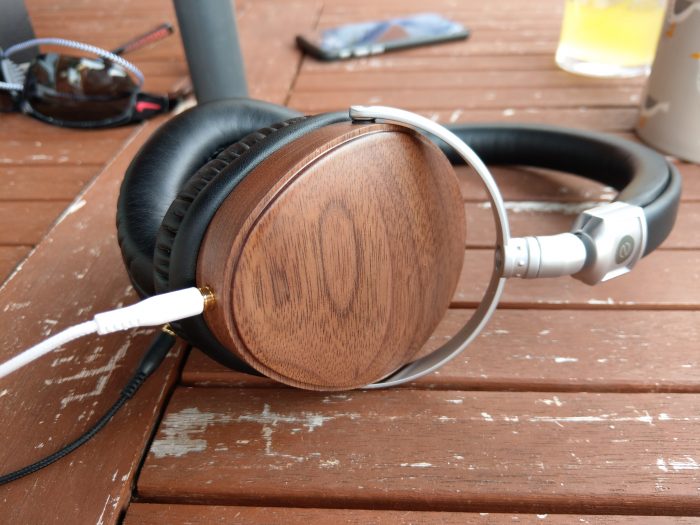 You can hear the difference by tapping that "Even" button just once to turn it off or on. For me, the bass was immediately noticeable and was really deep and – when cranked up loud – dangerously close but definitely on the right side of distortion. It was almost an analogue feel. The balance of the audio definitely seemed to shift for me and was more central, it had a clear and surrounding sensation which lifted the music out of the headphones.
Video overview
I really did like these. They're light, comfortable and fit on your head perfectly – forming a close fitting onto your ears and closing off the outside world thanks to the adjustable steel joints. The surrounding plush vegan leather material on the ears was smooth and plush.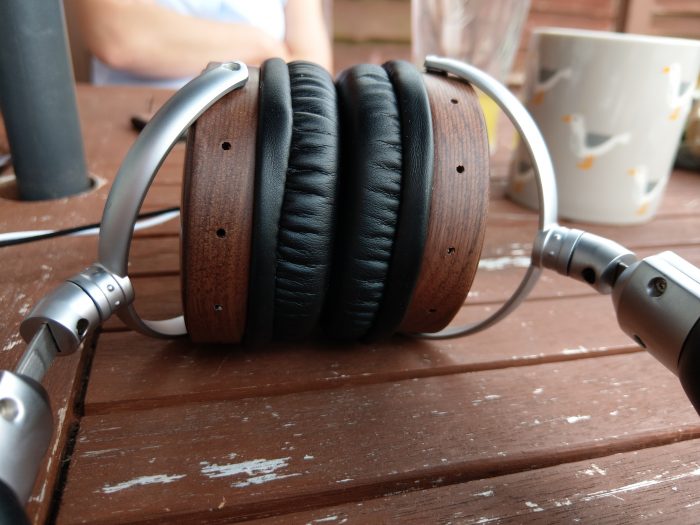 Overall, as I'm someone who moans when headphones cost more than £10, I can now feel, see and hear the difference in quality. My music popped out, it sounded clearer and just a whole lot better than ever before. The smooth pivot action of the premium metal next to the genuine walnut heaphones… it just screams quality and top-end design. The animal-friendly faux leather and sweat-resistant ear pads, plus the high-quality, tangle resistant and detachable cords.. it's a clever and classy product. Highly recommended if you can afford them. Really good.
The Even H1 headphones are available for £199.99 from Selfridges.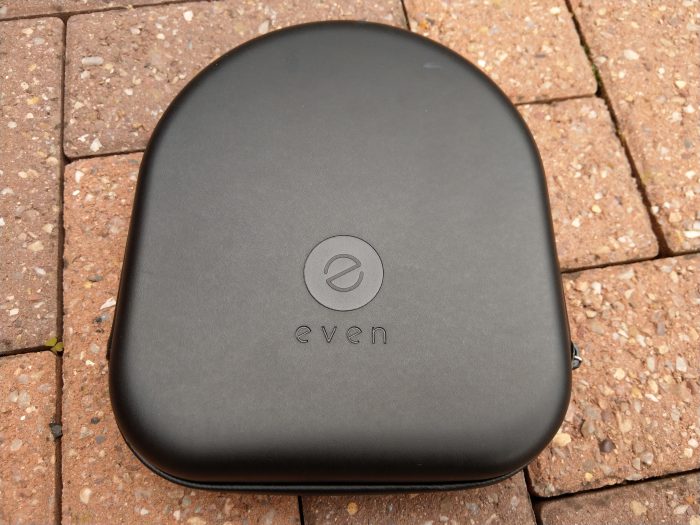 Even H1 Headphones Review
Build quality - 100%
Battery life - 95%
Audio quality - 94%
Top-end stuff. High-quality fit and finish coupled with a clever and easy-to-setup audio personalisation which lifts the audio up and off the page.