You want a case, but you also want a selfie stick. What to do eh? Just how are you going to take those arty shots and simultaneously annoy everyone in the surrounding area without that selfie stick?
What you need, flower, is a Stikbox. It's a world first – a phone case with a built-in Bluetooth selfie stick.
When you don't need it, the stick is small and tucks away nicely. Then, when you're ready for action, it extends to a massive 21 inches in length. Yowser, that's a biggun'!
Apparently you just need to give it a quick yank, a gentle swivel and you're ready to shoot.
Ahem..
When you're done, it goes back to just being just 0.3 inches again.
Sounds familiar.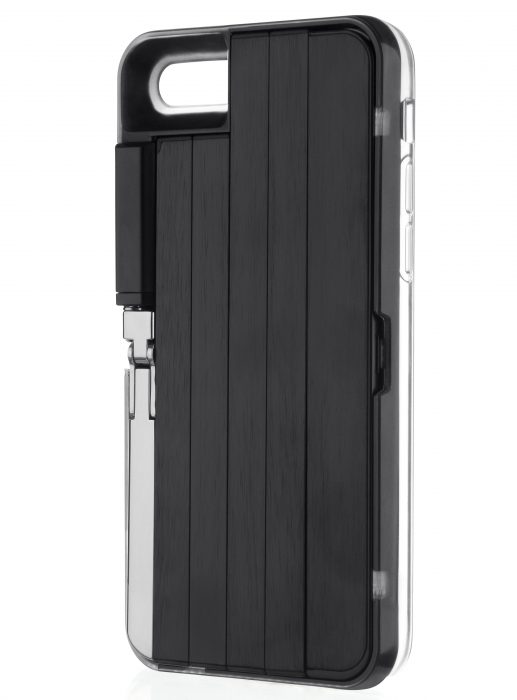 You even get an editing app to make you and your friends look even better. Here's a video showing it in action…
The case / stick is available in pink, rose gold and black for £30 or $39.99. It looks to be only available for the iPhone 7 right now.
Founder and CEO, Yekutiel Sherman, tells us how it all came about…
One day I was walking through the market and I saw a stand that was selling selfie sticks and phone cases, I asked 'why carry two things, when you can carry one?
Head to Stikbox.com for more.