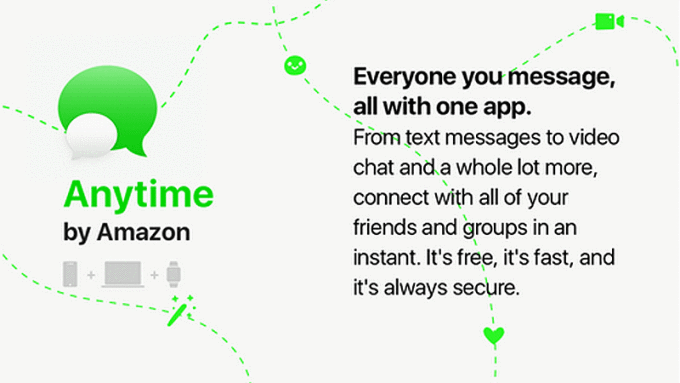 I don't know if you agree with me on this one, but do we need yet another messaging app? Well if the rumours are correct, the retail giant Amazon believes that we do.
The company has reportedly been sending customers surveys relating to a new messaging service called "Anytime". If the leaked images are true it appears to be cross-platform, working on iPhone, Android and through the web. The promo materials state that friends can be reached by just using their name, a feature that may imply connections to existing social networks for contacts.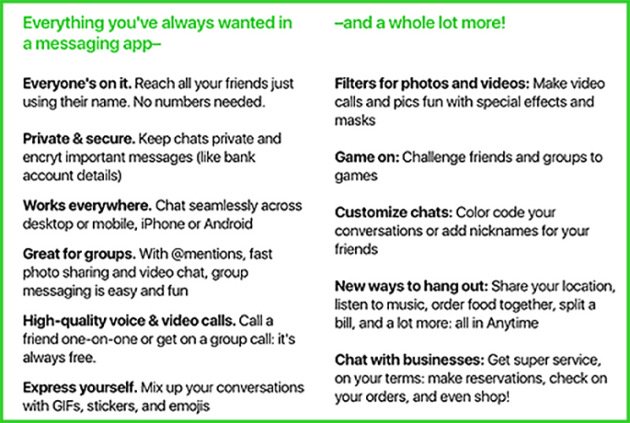 Anytime is planned to be full of features including group chats, including group voice and video calls, group games, customisable chats, music sharing, mobile food ordering, and much more.
But will these features be enough for Amazon to break into the messaging service? The Google Allo app has struggled to gain any traction in this market place.
We have no official word on when or if the app does become available, but some people that have received the survey implied that a finished product is already in existence. Have you received the survey through from Amazon? If so let us know in the comments below.