Hold tight, because you're about to see a whole lot more of EE on your high street and even in your local supermarket. EE are expanding their retail footprint and have added a partnership with Sainsbury's too. This will see 100 new EE stores and 400 additional jobs by the end of 2019. Added to the existing stores, this means that the network will have almost 700.
Some new "Showcase" stores will have Help Hubs where you can try out Google Home, Apple Watch and Samsung VR headsets. You will also see pop-up shops, cabins and mobile vans too. Also, if you need help, EE will be trialing video calling service for your customer service needs.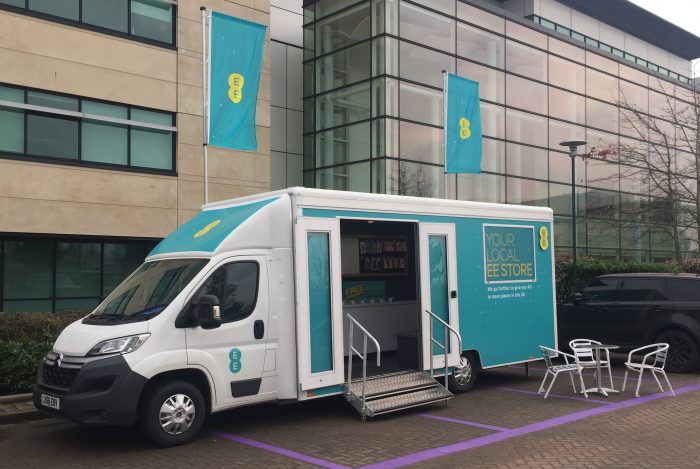 CEO of EE, Marc Allera, tells us that..
We provide some of the best customer service of any mobile operator in the UK, and we've learned there's no substitute for getting help from an expert in person. I know our customers prefer to talk to real people in our UK and Ireland call centres rather than receiving help from a bot, which is where many other companies are investing.

We're investing in more people in our customer service teams, more stores for them to serve customers from, and exciting new technology that will help our teams provide even better service.
EE have also announced an update to the "Mend & Lend" option, with a like-for-like replacement when your device is being sent away for repair.