There's no getting away with it. People love the iPhone. My mate has a completely broken iPhone 5s but he refuses to get it fixed or replace it as he's waiting for the iPhone 8.
The thing is, as soon as Apple launches that new iPhone, getting a new case that secures your lavish device in place (and keeps it in good condition) becomes incredibly important. In some circles the cover says a lot about your personality. Choosing a case that gives your phone protection along with an attractive look takes a bit of skill.
Should you get a chunky cheap one which features your favourite cartoon character? Or spend more and give your iPhone a classy feel?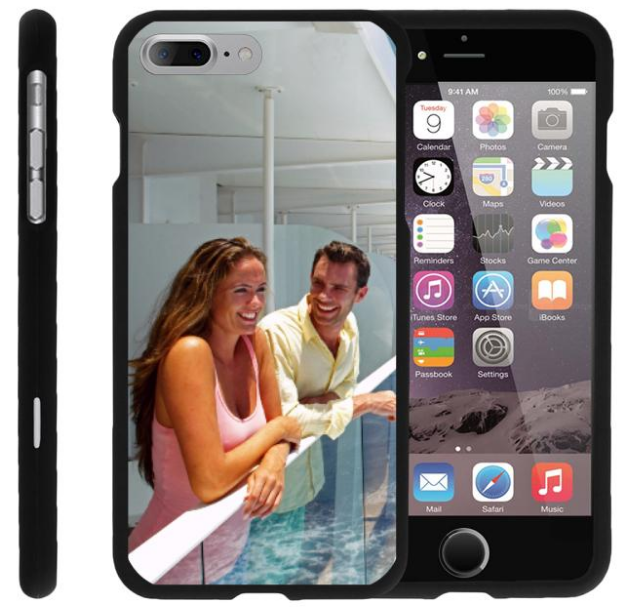 There's a diverse range of iPhone cases, but often, even after a bit of research, it becomes difficult to find the right one. You've scoured all the sites, you've even visited all the shops and local market stalls. Still nothing you fancy.
How about creating your own? You can find custom made iPhone cases and make a truly custom phone case. They're easy to come by and are relatively affordable. Do though, make sure you get a good quality one. Like t-shirt printers, you can pay cheap and get a design that'll rub off easily or, if you choose a slightly pricier one, you'll get a case that actually lasts.
It's also worth checking that the case is compatible with your phone. Some will create "generic" ones which are said to "fit" a couple of models. Try and get one that is specifically designed for your actual model and check the reviews too. Heck, you could even read sites like this 🙂
Don't forget to decide on the colour and the thickness. You could get a cool design, but if your new case makes that shiny iPhone look like a brick, you perhaps shouldn't have bothered.
I've been looking around the miniturtle and there's a pretty good selection there, especially if you need a hard-wearing case. Keep an eye on the customer feedback and whether there's enough space to operate the phone screen. I've had some cases in to review where the edges are so thick that you can't get your finger all around the corners of the screen properly. While this may not sound like a massive problem, when you're trying to use an on-screen keyboard it suddenly becomes a hugely frustrating experience!
What else do you need to consider? Well, take a look at your everyday life. If you're working as a labourer, on the roads, putting scaffolding up or building houses it's worth looking at the more rugged cases, even if you don't want to. It'll pay off in the end, because when you want to upgrade your phone you'll get more money if it's in good condition, so something that'll keep dust, water and heavy knocks at bay is best.
If, like me, you're an office worker but a generally clumsy person, get one that can survive a drop from a couple of meters. Smashed screens cost money to replace. A lot of money. So invest in a good case and then you won't be forking out £50 in insurance excess fees just to get your phone fixed.
As for me, I've gone with an understated but still very effective case which lets me see the design of the phone, use it and protect it too.