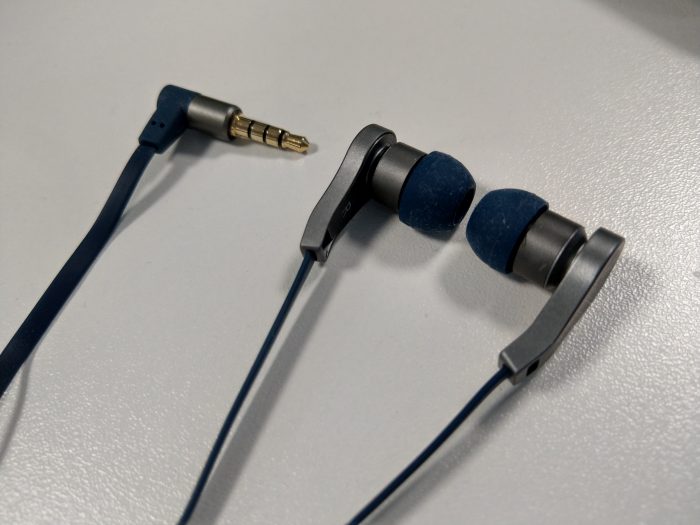 I'll admit that I'd not heard of Fresh 'n Rebel until I reviewed their speaker recently but, after testing these headphones, they seem to be a good manufacturer.
These are £20 from the Vodafone store but you can get them elsewhere too. The headphones come with three in-ear plugs so that they will fit any type of ear and ensure the perfect fit.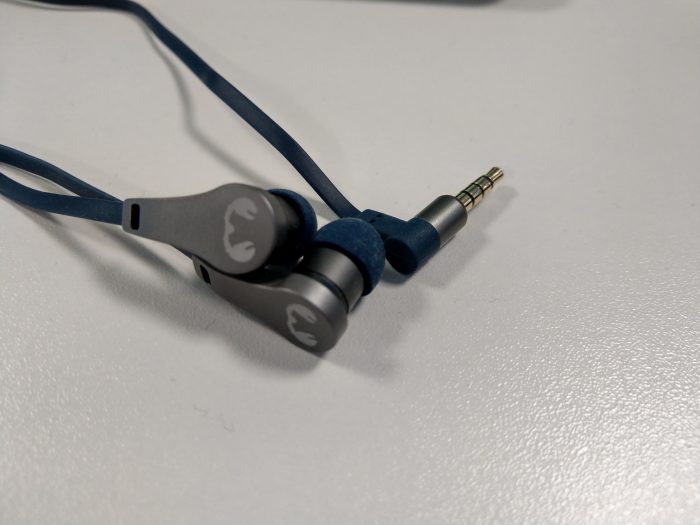 The cabling is flat to stop any tangling and makes things a lot easier when you're trying to get them out of your pocket. The design of the headphones is also said to block out ambient / external noise thanks to the "closed metal housing".
On the headphone cable, just below chin level when you're wearing these, you'll find the microphone and control system. This will let you play or pause tracks with one click. You can also make or answer calls this way too and, if you do two clicks, you can skip tracks.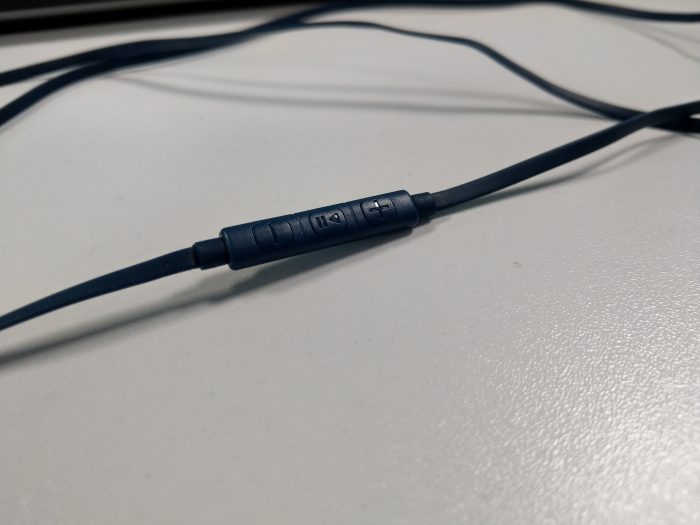 Sound quality, as is usual with all headphones, varies depending on the type of phone or device you plug into. I've always personally had problems with LG handsets as the bass response isn't great, but here – in a laptop, a Samsung, an LG and an iPhone, there was a good combination of clear and crisp audio plus just enough bass. Whilst those deeper notes weren't hugely impactful, the headphones held onto the inside of my ears very well and that blocked out a lot of the external noise, which helped things somewhat. You get three earbuds so you can find the ideal fitment for your ears anyway.
The headphones do indeed feel comfortable and coped with me running at the local gym without falling out and getting horribly tangled between my legs and the treadmill (long story, but this did happen with some old headphones once). The flat "lace" cabling meant that everything was tangle free and these also of course worked with the newer USB-C phones provided I used the jack that comes with said smartphones.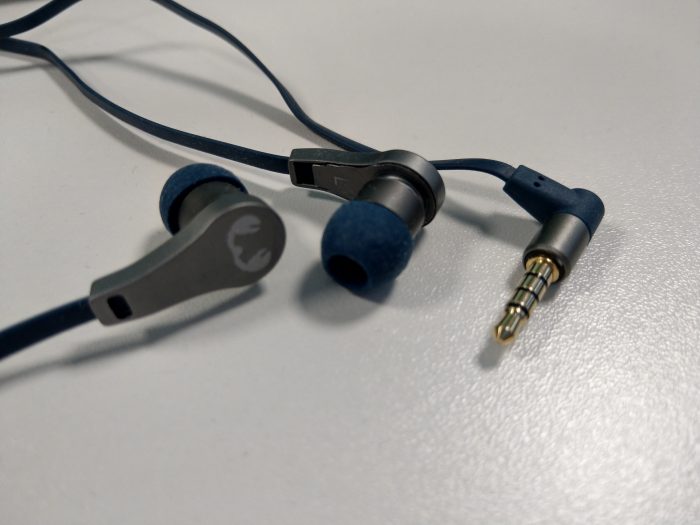 Overall, whilst not quite up there with the likes of Beats, for £20 these are definitely better than the throw-away headphones and coped well with my sweat ears down the gym. Whilst the bass response wasn't hugely dramatic, they had sufficient low-end response and a clearly separated mid and upper range which meant that music sound clear and high-quality.
Fresh 'n Rebel Lace Earbuds Review
Overall - 68%
Whilst these won't beat your ultra-high-end earphones, they provided a fairly decent audio response and blocked out a lot of external noise too.