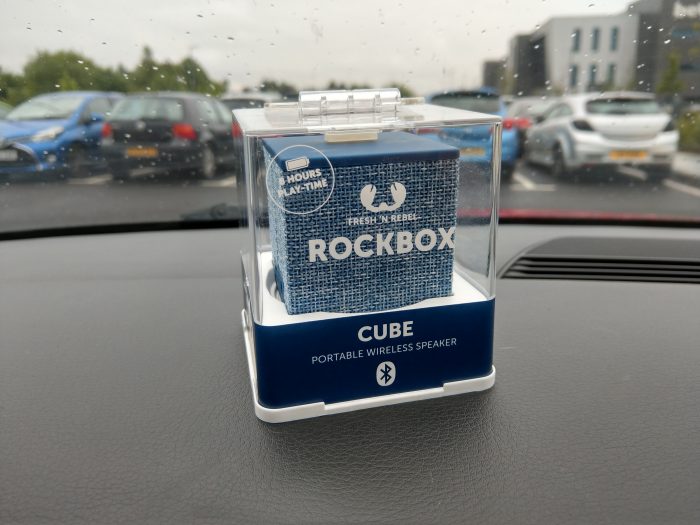 Available in three colours (concrete, peppermint or this indigo one), this is a mini Bluetooth speaker with a fabric finish.
It's a cube which is 5.9 cm wide, tall and long and kicks out 3 watts of power. It should keep your music blasting out (depending on how loud you make it) for around 8 hours and there's it's hilariously simple to use.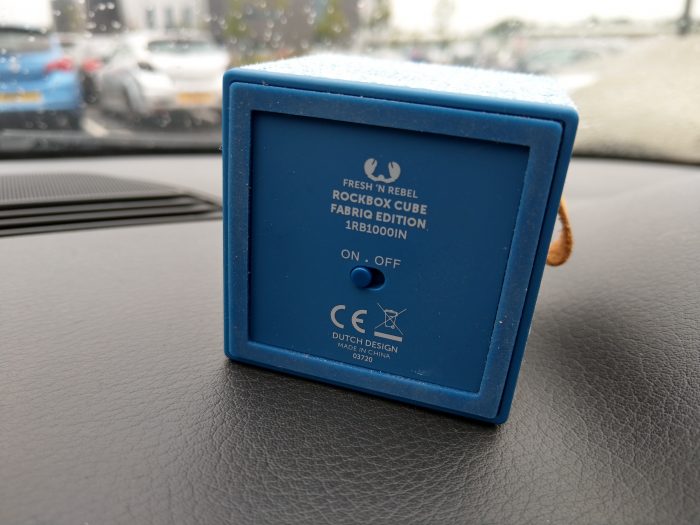 At the base, a switch. That's it. Turn it on, pair it (which is easy enough) and off you go. If you don't pair or you don't put any music through it for a certain length of time, it'll automatically shut down to save power. Just flick it off and on again to fix.
Inside the box you get a 3.5mm audio connector if you want to hook this up without Bluetooth. Use the appropriate port on the back of the speaker to hook it up and it'll automatically switch to this input when you insert the plug. There's also a microUSB to USB cable to charge the thing which, as with any USB device, you can do from a wall or car charger.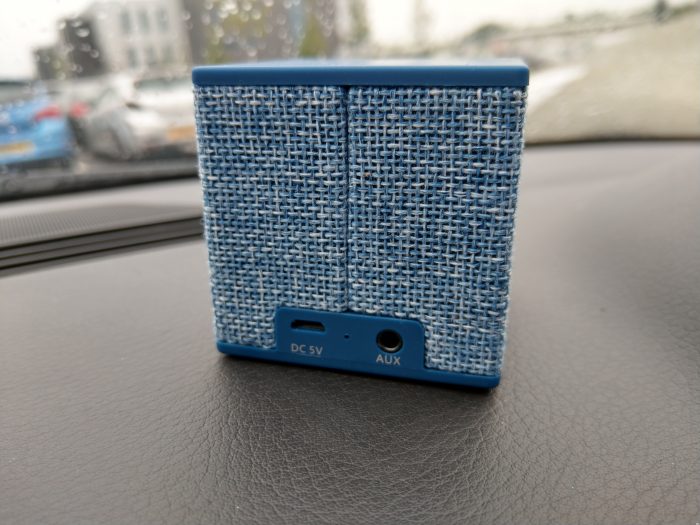 I have to say, it's a crackin' little speaker with a surprising amount of "oomph" considering the size of it. The volume is controlled via your phone, but even at full volume there was no distortion. Thankfully the rubberised base eliminated most of the vibration too, so it didn't slide off the table.
Whilst it's not going to rattle any windows, there was a pretty substantial output considering the diminutive size of the thing. The woven fabric finish, which has nicely multi-coloured threads felt and looked really nice and the battery lasted for a good long time too.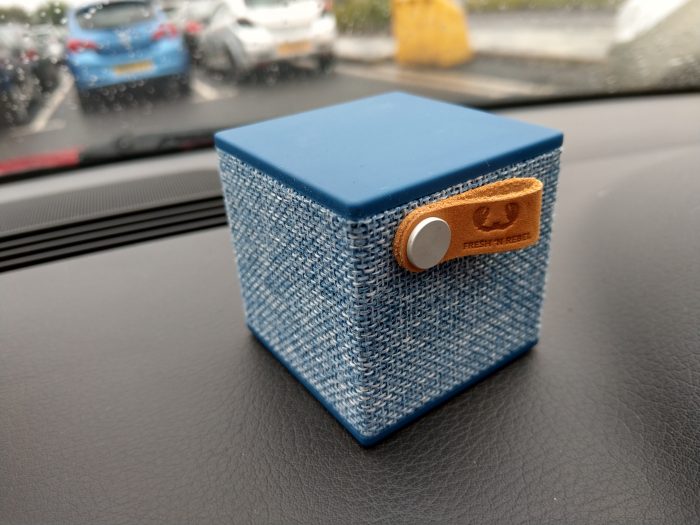 I asked my son to be the camera guy on this video, so here's a look at it in the flesh….
We got this one from the Vodafone accessories store where it's £25. You can get it elsewhere too, and although £25 might sound a bit more than you'd usually pay, I must say that it's a very high quality product which worked well.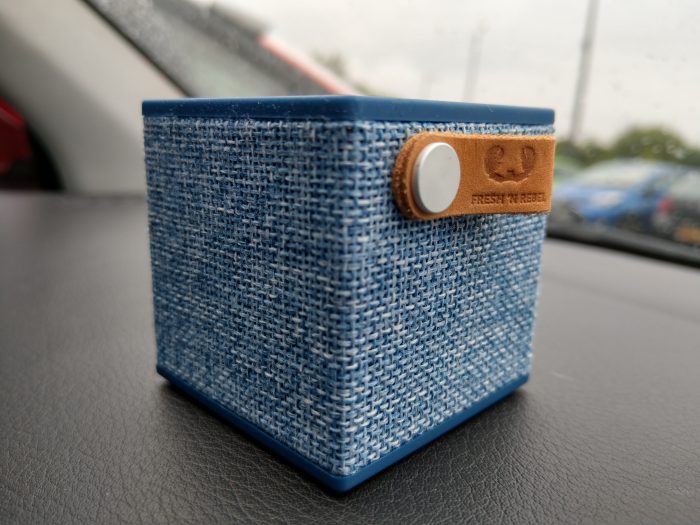 Fresh 'n Rebel Rockbox Cube Fabriq Edition Review
Build quality - 96%
Sound quality - 92%
Design - 92%
Value for money - 84%
Great sound, tiny size and very well designed.