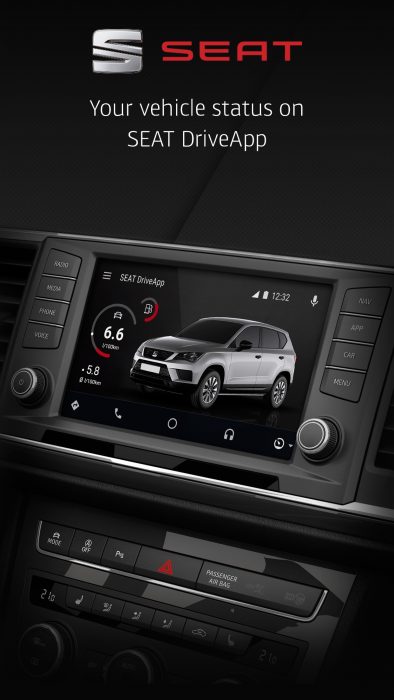 The car company has now become the "first European industry to feature an app that is compatible with Android Auto". The SEAT DriveApp is available only for Android at the moment and supplements the other Android apps that the company has already added to the store. It'll let you view and manage the content of the Android app from the screen of the car.
Along with the other apps, it connects you and your car in a more complete way – allowing access to vehicle status data such as tyre pressure or fuel consumption. Further features are to come shortly.
The new DriveApp lets you alter your background, add widgets, configure social networks and how to drive your SEAT in a more "eco-friendly way". Spoiler for you at this point – you just basically stop ragging the flip out of it.
Other bits of driving data include your speed, fuel consumption, revvs and gear.
There's more to it, including phrases such as "car and mobile eco-system" and "value added enhanced mobility functions", but you generally get the idea hopefully 🙂