It's sunny outside but, if you fancy putting your feet up and catching a movie tonight, Google Play is the place to go.
Here in the UK they're offering up ANY movie for just 99p..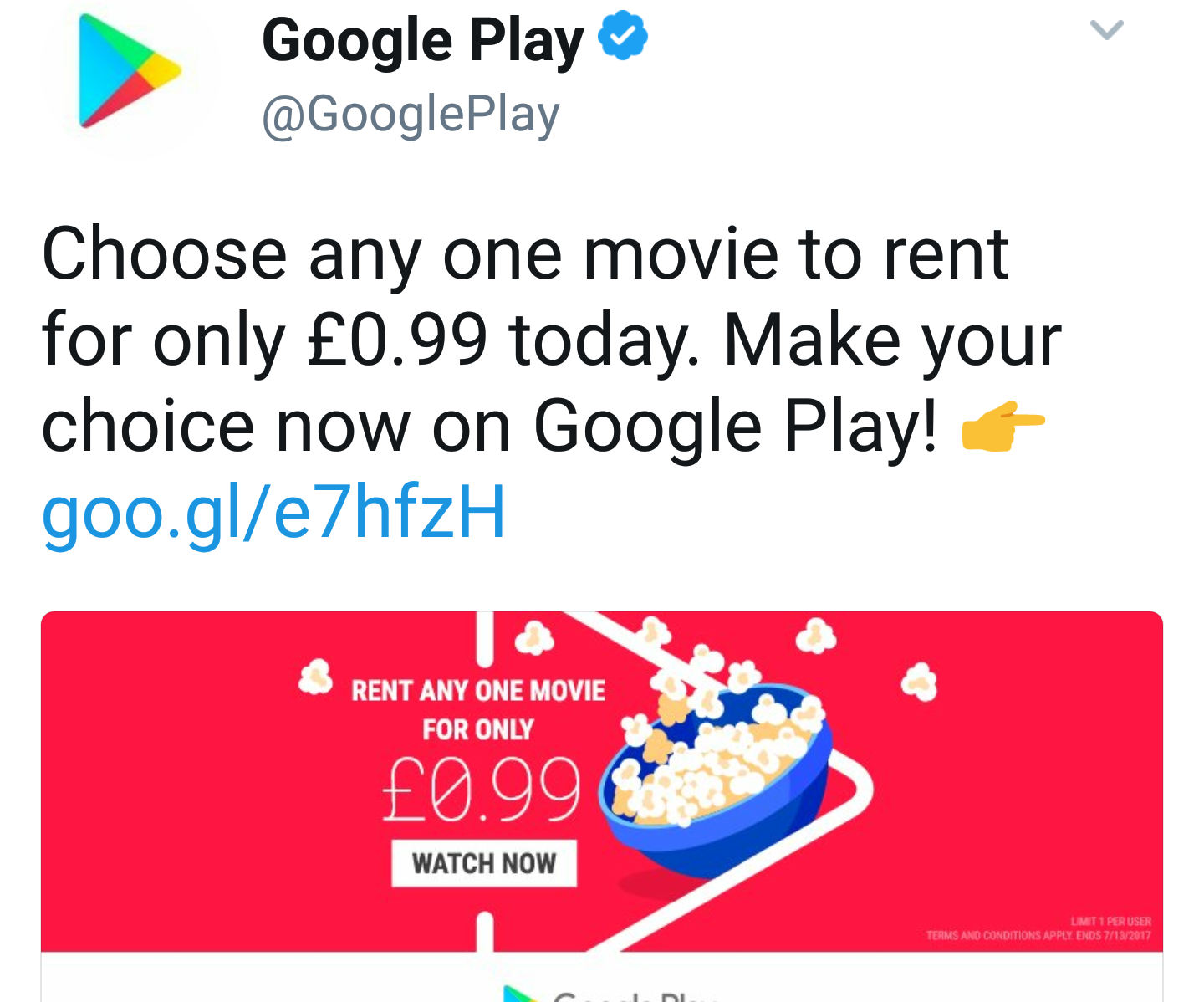 You can then either watch it on your phone or pipe it through your big screen TV via a Chromecast if you have one.
The offer has been made available today, so don't delay. From "Moana" to "T2: Trainspotting", just choose from one of the many other films that are available. You can even rent the universally terrible "Sex and the City 2″… if you want..