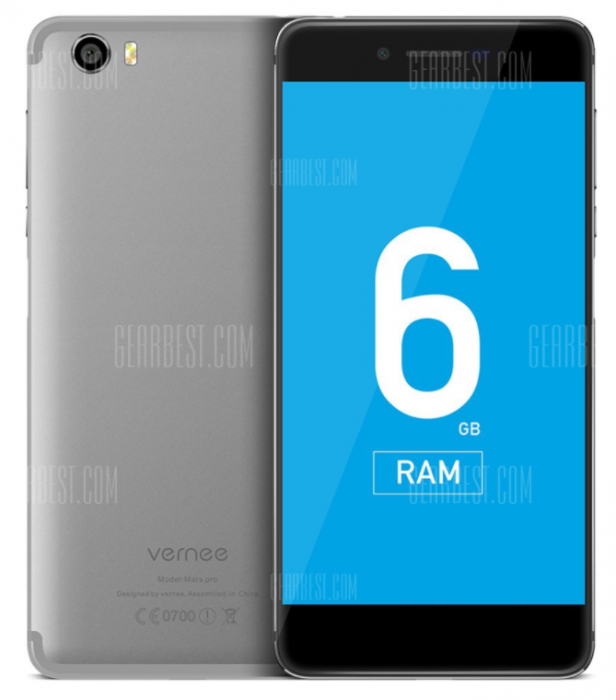 There's 100 of these to review for free and, if you have a look at this page, share the activity, leave a comment on their page, then .. well – you could do all that or you could perhaps buy one instead.
The phone is, by the looks of it, selling for $179.99 with a coupon code. For that you'll get a Helio P25 octa-core 2.5GHz CPU, 6GB RAM, 64GB of storage and a 5.5 Full HD screen. There's a Sony 13 megapixel camera, 3500mAh battery, quick-charge and something called "VOS", which is based on Android 7.0.
Not bad for £138.43. Here's a look at it…
Head to Vernee.cc to find out more, and thanks to John Alatalo for the tip.