I'm sitting in the sunshine and it's about 30 degrees Celsius right now. To be honest I'm going a bit delirious and moving the "Coolsmartphone office" to a bench outside was perhaps not my best idea.
Anyway, with summer here I picked out one message from my 5.4 million emails because it's from a company called Philips. Remember them? I think they make my kettle.
Now they make Bluetooth speakers too, and there's a whole mess of them. They call them the "EverPlay range" and they're definitely a bit stylish. Each has a Bluetooth connection range of up to an 30 metres and they're easy to charge. They will all be available from Argos in July.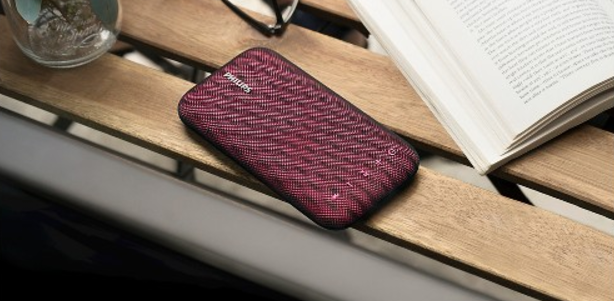 First up, this Philips BT3900 EverPlay. It's got 4 Watts of output power and looks a bit like a clutch bag if I'm honest. Philips tell me that it's "super durable" and has a powerful driver for delivering "big sound". It's also shockproof, dustproof and waterproof with a IP57 rating. Cost? £49.99.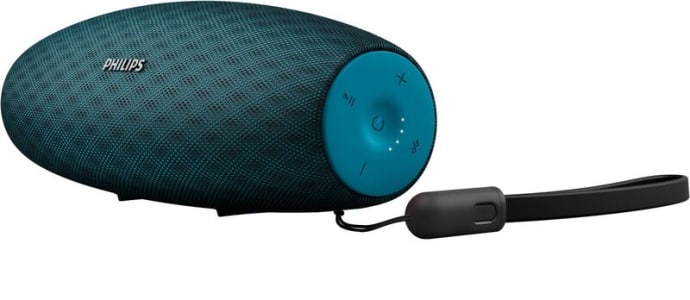 Next, the Philips BT6900 EverPlay, which whacks out 10 Watts. It has, and prepare yourself for a barrage of words here…
A front-firing neodymium speaker, bass radiators for extra bass boost and extension, and an anti-clipping function for loud, distortion-free music.
Err.. OK then. There's a quick-charge option, battery indicator and even a USB cable that acts as a strap. It's also shockproof, dustproof and waterproof too! Boom. It's £79.99 for this one.


If you want more power, Philips has the very similar-looking BT7900 EverPlay which has 14 Watts of power. This one has "twin front-firing neodymium speakers" but also adds Digital Sound processing and a massive 100-hour Bluetooth power standby time. It also has all the waterproof and dustproof action. Final price on this is £89.99.