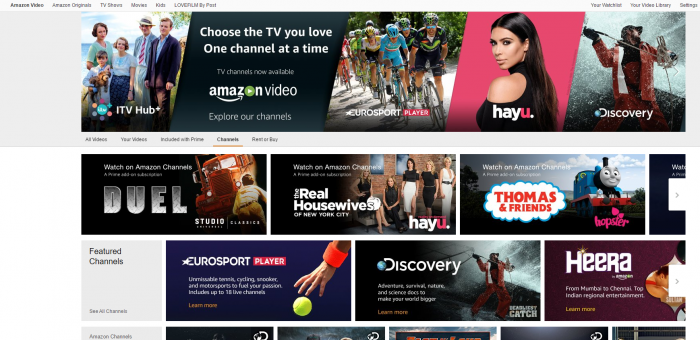 I have both Amazon Prime and Netflix at home and one of the things that drives me mad with the former is that you need to filter its content to see what is and is not included with your Amazon Prime subscription.  Almost without fail the film that the kids want to watch is one that is not included.
Amazon has recently launched its 'Channels' service.  In some ways it is designed to resolve this what is/is not included problem in as much as everything on each channel is included; the problem is that it involves an additional subscription fee.


The list of channels is large and disparate, varying from mainstream offerings to Eurosport and MGM, to more niche offerings like Nordic Noir.  Each individual service comes with a specific pricing plan, so Eurosport is £6.99 per month while Nordic Noir is £4.99 per month.  A monthly subscription gives you both live TV coverage (where it exists), as well as access to all video content.  Do let us know in the comments whether you think this is a good idea.
More details can be found here: Amazon Channels