In addition to the new Amazon Channels service that has recently been launched in the UK comes 'Prime Reading'.  Subsciribing to Amazon Prime already includes something called Kindle Unlimited, which provides access to a vast library of e-books but restricts the number of downloads per user to one per month.
Prime Reading is designed to resolve this.  As the website states:
Prime members can now read as much as they want from over a thousand books, magazines, comics, Kindle Singles and more.  With fiction, non-fiction, children's books and short works, you'll always find something to read.
The content is available on Kindle devices themselves, but also via the Kindle app for Android and iOS.  The content includes some high profile books, such as Harry Potter, as well as lots of lesser known works.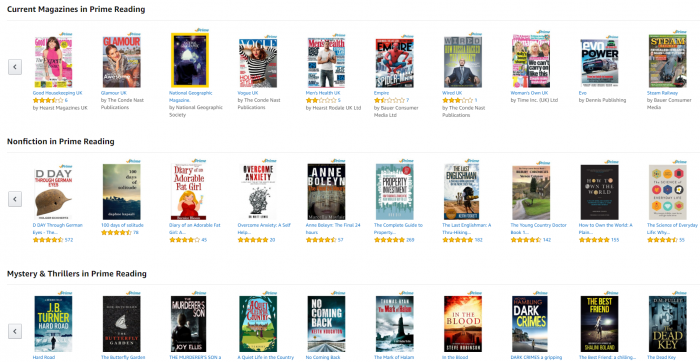 For those with a Prime subscription this is a great new service.  Hopefully Amazon will continue to update the content on a regular basis.  More details can be found here.