Over at telefoonabonnement.nl (Google Translate) there's some interesting news about some newly uncovered benchmark scores. These have popped up on Geekbench and, by the looks of the results, this is going to be one very quick handset. The report shows that it's faster than a Galaxy S8.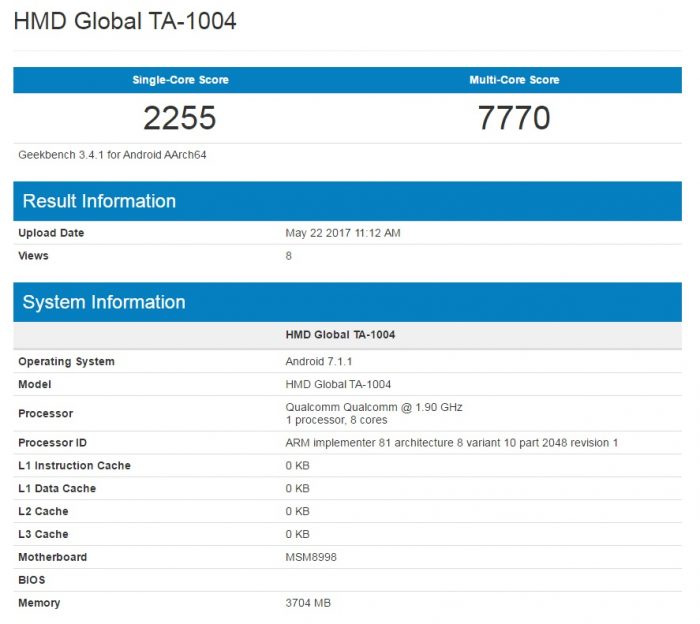 The interesting part about this is that the device is named as the HMD Global TA-1004. HMD Global, you may remember, are the people now responsible for Android Nokia smartphones. This one, this particular handset, seems to have two variants, but innards seem to be a Qualcomm Snapdragon 835 CPU with 4 GB of RAM.
Runing on Android 7.1.1, it's rumoured that this could indeed be the new Nokia 9 and would definitely sit in the flagship camp. Rumours suggest a 5.3″ Quad HD display, a dual camera arrangement and possibly 64GB of on-board storage. The Qualcomm 835 would also deliver quick charge and 1Gbps 4G capability.
More on this one as we get it though.
Thanks to Jasper van Wezel for the tip.