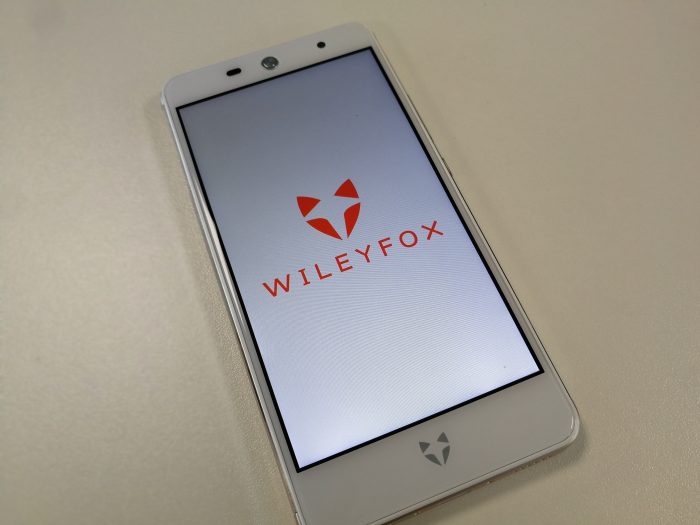 OK, first things you need to know. This, the Wileyfox Swift 2 Plus, is £189 on the Wileyfox website or (as I type) £164.99 on Amazon. SIM free in both places of course.
It has a 5″ 1280×720 screen at 296 PPI with 2.5d Corning Gorilla Glass 3. It's powered by an octa-core 1.4GHz 64-bit Qualcomm Snapdragon 430 and there's a healthy 3GB of RAM with 32GB of storage (around 5.5GB is consumed out of the box) and, if you don't want both of the SIM slots used, you can add more storage with a microSD card.
Who are Wileyfox? Well, they're a British smartphone manufacturer and proudly state on their website that ..
We exist because people like you are tired of paying over the odds for mobile phones.
This particular phone is in Gold, but they also have it available in "Rose" and "Midnight". It starts off at a good price and a good spec. There's also some neat additions thanks to Android Nougat 7.1.1. Cyanogen 13.0 has now taken a back seat, despite the fact that you may see it mentioned. It also has two good cameras, both Samsung sensors, with a 16 megapixel unit at the back (with 1.0mM pixel size and f2.0 aperture) plus an 8 megapixel unit up front. It's called the "Plus" not because of the screen size, but the camera specs. The "regular" Swift 2 has a 13 megapixel rear shooter and 2GB RAM plus 16GB of storage.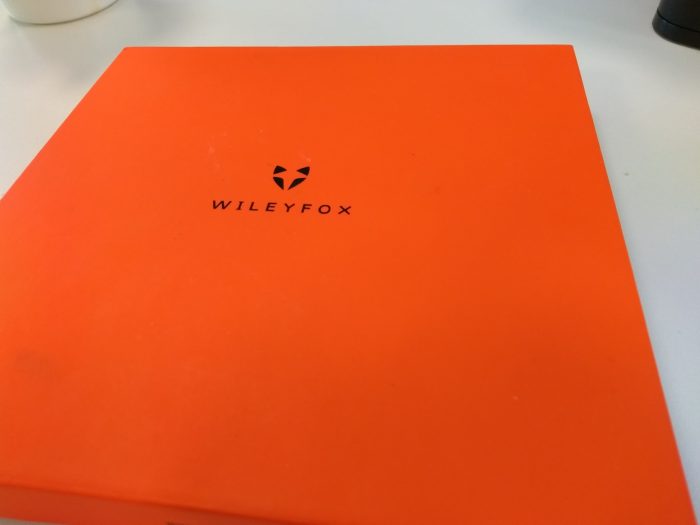 At this price-point, you'd expect to see a few corners cut. Perhaps a few specs missing, but here we still have NFC / Android Pay, we still have 4G and we still have a fingerprint sensor. It also has QuickCharge 3.0, meaning a 75% charge in just 45 minutes or 25% in 15 minutes if you're in a rush. It's the new Type C too. I got a good day of my insane use out of this and the 2700mAh battery coped well. The only downside? You don't get a charger, so hope that you've got a fast charger kicking around.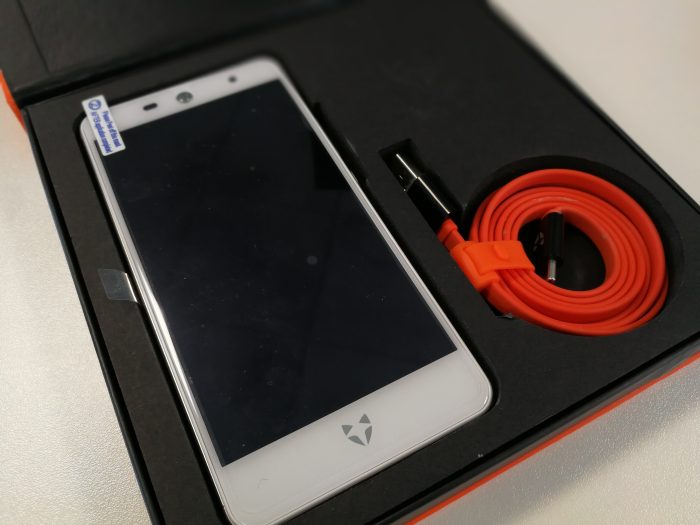 When it arrives you'll receive a flat orange box and the unboxing experience is pretty too. The charge cable is wound around nicely and the phone is displayed with a small tab to help you lift it out. It's little things like this that I appreciate.
What you won't find, and I nearly destroyed the box trying to find this out, is a set of headphones. It's a risk not including these, but to be honest one worth taking. You've probably got a pair already, and most people prefer their own headphones instead of the ones delivered with a phone. To be honest, if a phone company can save money and reduce the sticker-price of a smartphone, ditching the headphones is a good option.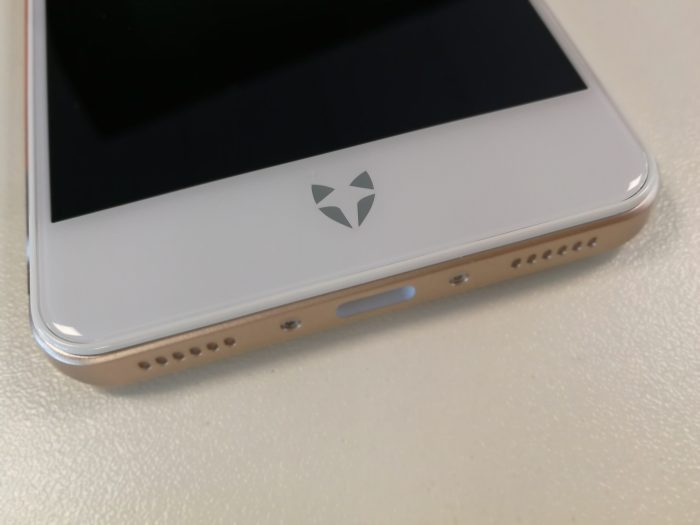 Something else that has been removed to save a bit of cash – 5GHz WiFi. Again, it's not a massive problem, but if you want to connect to a 5GHz WiFi access point, you can't. 2.4GHz only.
I'll be honest and tell you the problem that budget smartphone makers have. They basically have to hit a certain margin and they have to make it for a certain amount. In the past makers have skimped on the screen, which is a horrible thing to do but it's usually the most expensive part of the phone. Here Wileyfox have instead chosen to ditch the headphones, the charger and they've put 2.4GHz WiFi hardware in.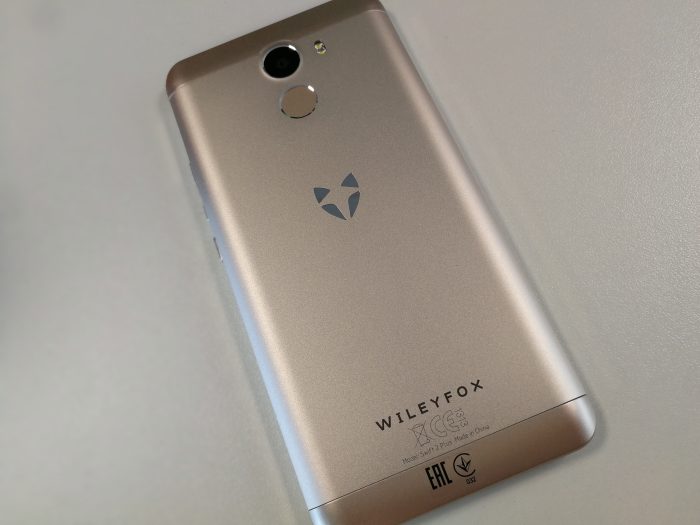 Out of the box there is a pretty angular appearance to it and that earpiece may taking a bit of getting used to. It's also ever-so-slightly thick at 8.64mm but, next to an LG G6, you'd be hard-pushed to tell the difference in thickness.
Despite the sizeable lower section under the screen, the navigation buttons are all on-screen and they'll appear in a black bar for a lot of the time – consuming your real estate somewhat.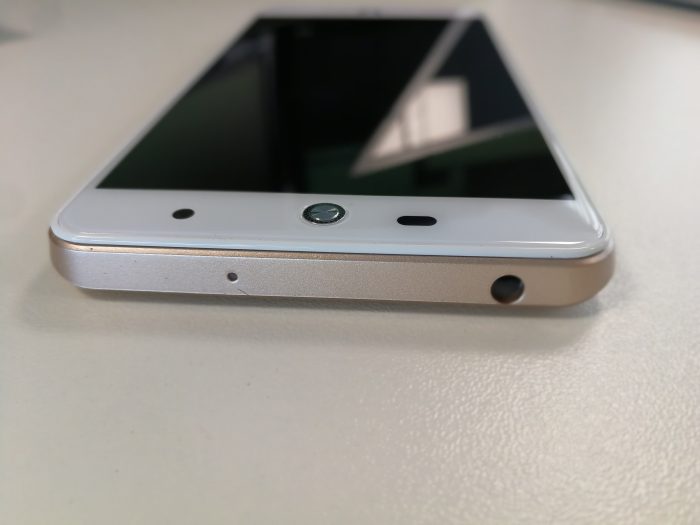 Although the design is more pointed, it's certainly far from a "budget feel". Despite the flat edges, there's chamfered corners and a curvy rear panel which fits well in the hand and is made from aluminium.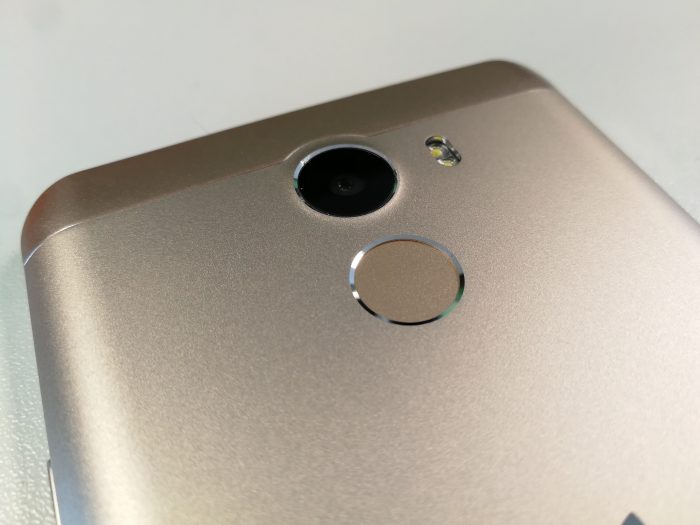 Up front, for the price, the screen really isn't too bad at all. The viewing angles are decent enough and, although the 720p won't beat your latest flagship screen, it's decent enough and doesn't have that "tiny screen on a big chassis" problem that we'd previously have seen on budget phones.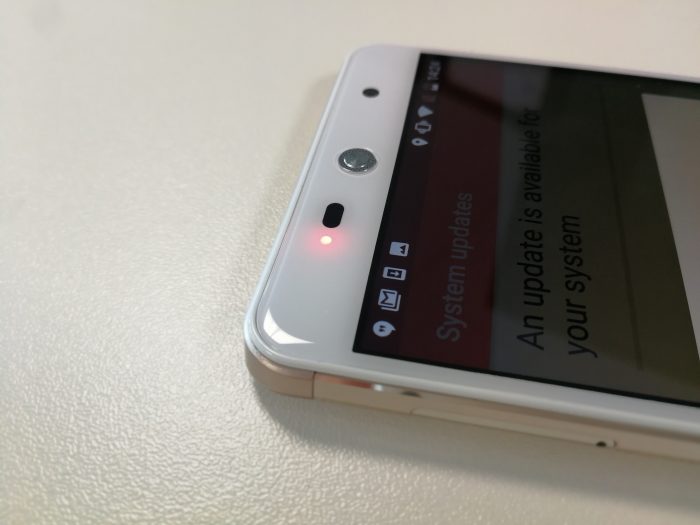 As with other smartphones, you only get the full resolution of the camera if you take photos in 4:3 format. This is despite the fact that the viewfinder is 16:9. You can tweak this by changing the Viewfinder to "Letterbox" to make it reflect the resolution setting.
To get 16:9 shots you'll need to almost halve the 16 megapixel resolution – 8.3 megapixels for the 16:9 shots. That said, the camera has plenty of features and you can add face detection and tweak advanced settings like the white balance or add a timer.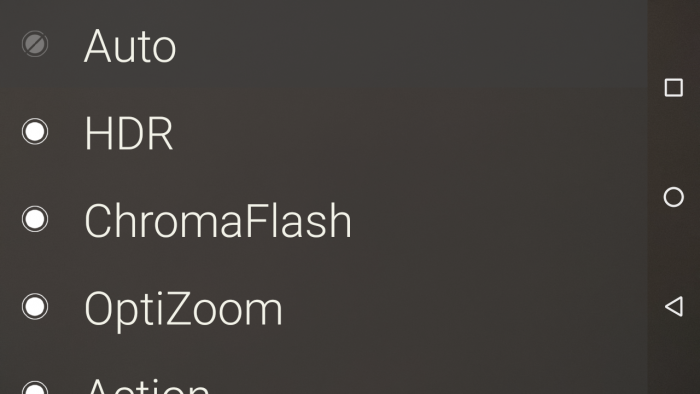 Swipe your finger across the viewfinder and you can switch to HDR, Panorama, Night, Action or one of several effects including Fireworks, Flowers, Snow, Party and many more – you can actually choose which of these you'd like to have as favourites so that they're easy to access.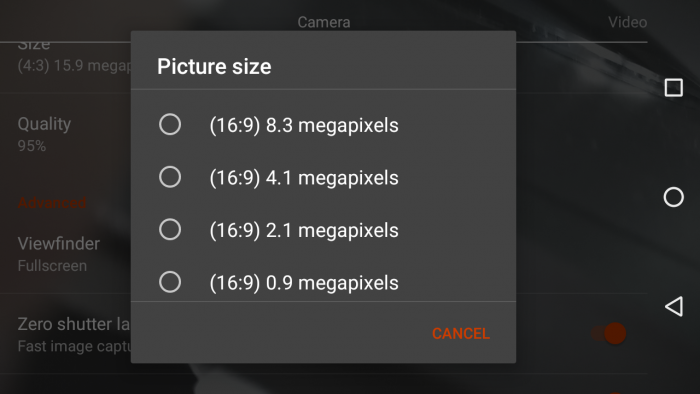 I tend to like HDR and it took a couple of seconds to process each photo, which wasn't too bad. The video mode is fairly standard – don't expect tracking focus but it'll record in 1080p HD even though the screen will only play it back in 720p.
Here's some of my example photos. Pretty decent outside, but low-light shots can suffer a little.
Inside, it's a fairly unspoiled Android experience and they've helpfully set the app drawer to sort apps alphabetically so that you can locate them a bit easier. The full Google app-suite is there, so you get Photos, Gmail, Drive, Play Books, Play Movies etc. You also get the connected Google cloud so that everything sync's with your Gmail account – calendar appointments and all your contacts plus their pictures etc.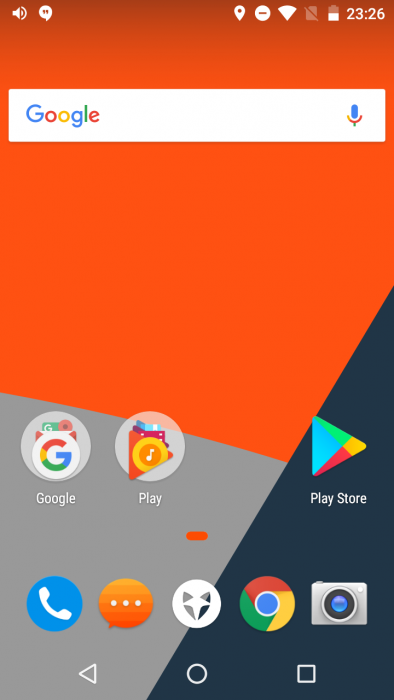 If you want to call one of those contacts you'll find that Truecaller is installed. This is a clever system which takes over from the usual Android system, hooking into a database to identify the person or company calling before you pick up. It means that, whether landlines or mobile – even if the number isn't stored as a contact – you can see who it is. Plus, with the sheer amount of spam calls we all receive weekly, it'll let you screen and block all unwanted incoming calls.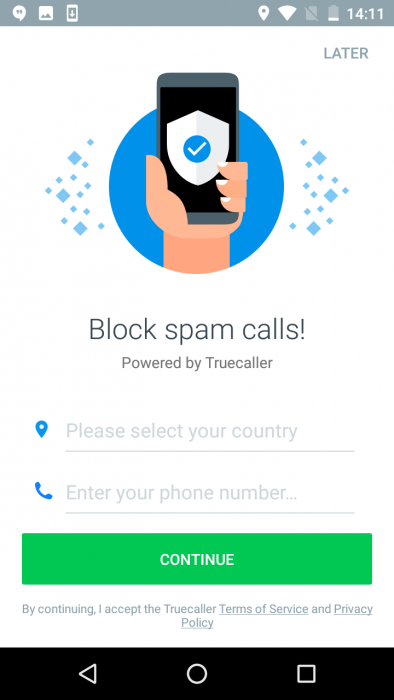 Android Pay, an FM radio, the excellent Gallery system with a slideshow and in-image editor, the Chrome browser, a screen and sound recorder, a wallpaper chooser and much more. You can, of course, install a whole load more from the Play Store and that octa-core Snapdragon 430 copes very well with it all, despite a slight heart-in-the-mouth moment when I noticed the logo animation juddering upon boot. Overall it worked very well indeed and comes with those helpful little additions like "Night Light" which alters the screen tint at sunset to help you read the screen more easily. When you take a step back it's actually very good value for money. OK, so you don't get a 1080p screen, you don't get 5GHz WiFi and you don't get headphones.
Look though, at what you do get though! It's just £164.99 on Amazon as I write and I really don't think I'd have huge complaints if I had to swap my top-of-the-range handset for this. The rear-mounted fingerprint sensor worked well for me and I quickly got the hang of picking up and unlocking it or, if I wanted to keep it on my desk, quickly typing in my PIN unlock code.
Those speakers at the bottom pump out up to 90dB, but there's actually only one "big box" speaker even though it looks like there's two. It produces good sound though.
Overall though, the spec is very good for the price, the design is decent enough and the phone will be a good solution for many who don't want to spend several hundred pounds on their next smartphone.
Wileyfox Swift 2 Plus Review
Build quality - 85%
Camera - 85%
Design - 85%
Value for money - 89%
For the money, this is a very decent smartphone which delivers good performance, a decent camera, build quality and features.