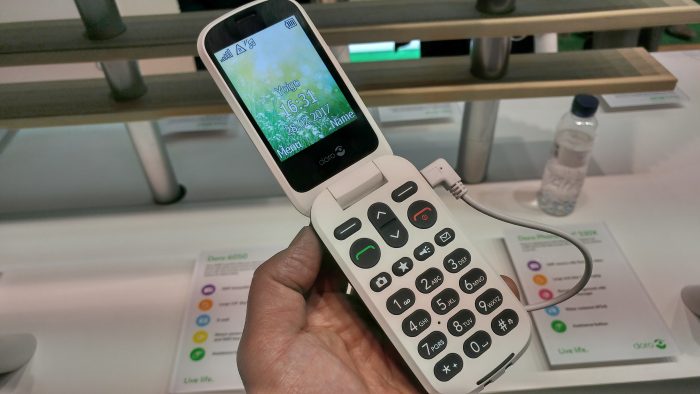 Remember Mobile World Congress? I certainly do. Let's be honest, we here at Coolsmartphone don't have the same budget as The Times or The Guardian, so I ended up stopping in a camper van, parked up in a local street. It was definitely an … experience.
However, we covered everything. Almost.
One company that I literally dashed to see on the final day was Doro. They're the global leader in the "senior mobile phone market" and produce smartphones plus feature phones. We've covered and reviewed a lot of their kit and today they're announcing the availability of their new Doro 6050.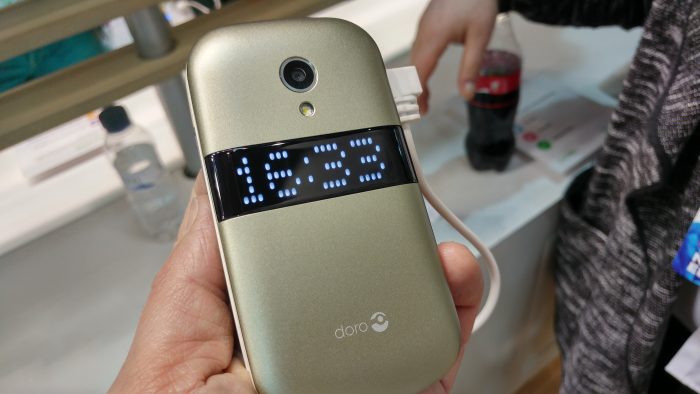 We got to play with this £90 2G handset back in February and, despite the fact that it doesn't have anywhere near the spec list of a smartphone, the clamshell / flip design brought back some happy memories. Why? Well, I guess I used to enjoy the satisfying "clap" as I ended a call. Great for arguments. With modern smartphones you're left fumbling around for the "End call" button .
The Doro 6050, as you can hopefully see from our shots, has a second screen on the outer shell and an intuitive user interface to simplify the phone. It means that owners can select "action based commands" and then be taken through processes step by step. Doro have found that this works better for their customers and follows their thought process.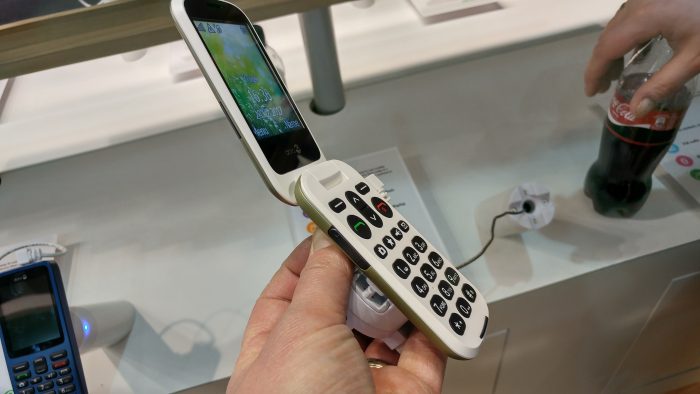 Winning the Red Dot Award for Product Design, this is also extra loud with clear sound (and Hearing Aid Compatibility). To ensure you don't drop it there's also a soft touch surface for better grip. It comes with a 3 megapixel camera with flash and there's shortcut keys into favourite contacts, text messages and more.
Full press release below. Buy from Doro and "other retail outlets".