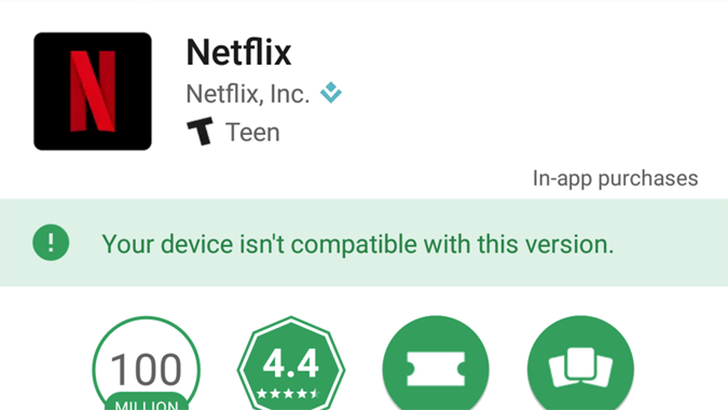 Here at the Coolsmartphone newsroom (which to be honest is normally a kitchen) we've heard rumours that the latest version of the Netflix app is showing as incompatible with rooted devices.
Netflix has just confirmed that with the v5.0 update adds some special.. ahem .. "new features". They've started using Widevine DRM from Google. This means that devices which aren't Google-certified, or those that have been tampered in any way (i.e. rooted or have their bootloader unlocked) will no longer show up as compatible with the app.
​The full statement from Netflix is as follows…
We now fully rely on the Widevine DRM provided by Google; therefore, many devices that are not Google-certified or have been altered will no longer work with our latest app and those users will no longer see the Netflix app in the Play Store.
But all is not lost ! If you are the owner of a rooted device, the latest version apparently still side-loads fine.. for now. Just be careful where you're downloading the APK from, as it is likely to be a prime target to insert malicious code due to its popularity.