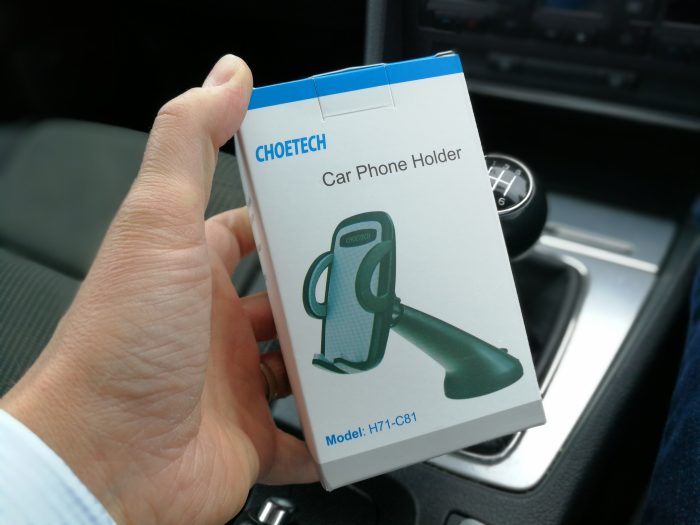 Here's something we haven't reviewed in a while. A phone holder, for your car.
For a long time I've had one of those that hangs from the air vents, but (as all men know) after a bit of use it goes a bit floppy and gets worn out. So, for my new phone holder, I chose this CHOETECH 360 Degree Phone Mount. It's available from Amazon UK for £7.99 (normally £40) or Amazon US for $8.99 (normally $20.. and don't ask me why there's such a difference between the previous UK and US price).
Anyhow, for £7.99 I wasn't expecting much. I thought it was stick to the windscreen (or windshield if you're on the other side of the pond) and perhaps drop off after some of my infamously "vigorous" driving. It did not. I also presumed that the grip would be a bit basic and that the build quality would be a bit iffy, but I was wrong on all counts. This is a very well made bit of kit and there's a long arm to extend it towards you. This is good because, in years past, I've seen car holders with short stumpy brackets that only really let you connect to the top of your windscreen. Towards the bottom it means that the phone is too far away from you.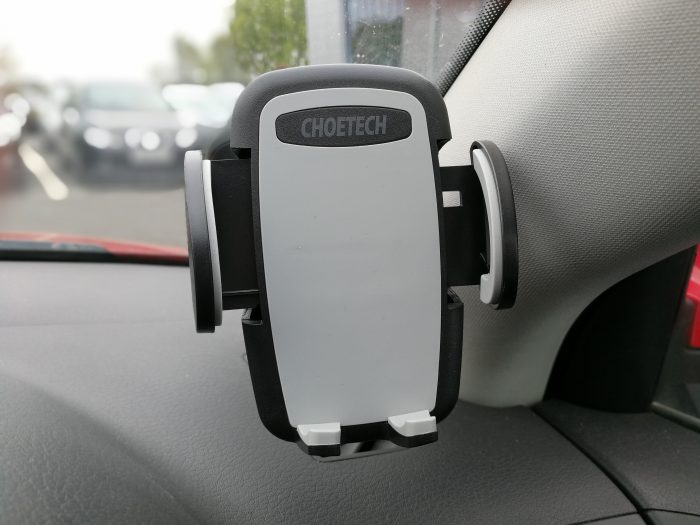 The holder itself has some soft, grippy backing material which follows onto the "legs" at the bottom so that you can plop your phone into it. There's also a stylish soft-open system which is a lot like those posh kitchen drawers you might see in the local DIY store. Very stylish.
Pop your phone in, close the sides and it's securely held in. Then, to release, you just push a button on the rear and the side-arms slowly open up like a lift (elevator) door. Cool.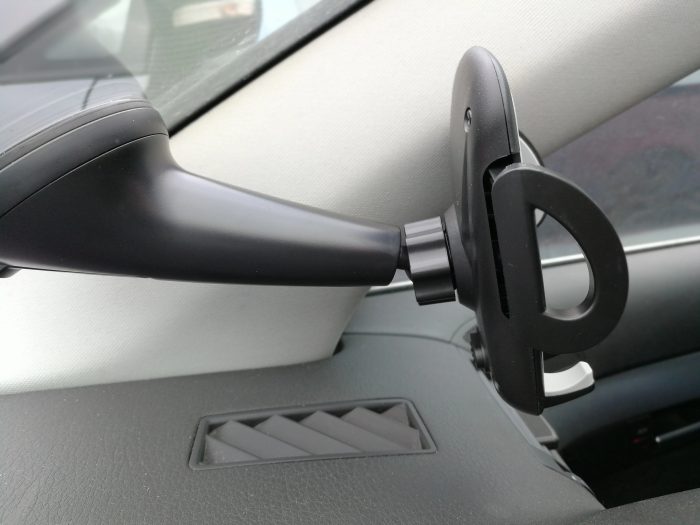 It takes seconds to set this up. Just attach the mount section to the phone bracket and screw it closed. Once you tighten that it'll hold the holder in place and a strong suction cup secures the whole thing to your dashboard or windscreen. A small arm pulls the suction cup onto the window and you can then be sure that it's firmly in place.
Video overview…
The adjustable silicone padded holder will fit any phone from about 5cm wide to just over 9cm, so nearly all phones will fit. You can also rotate your handset around so that you can view the screen in either widescreen or portait mode.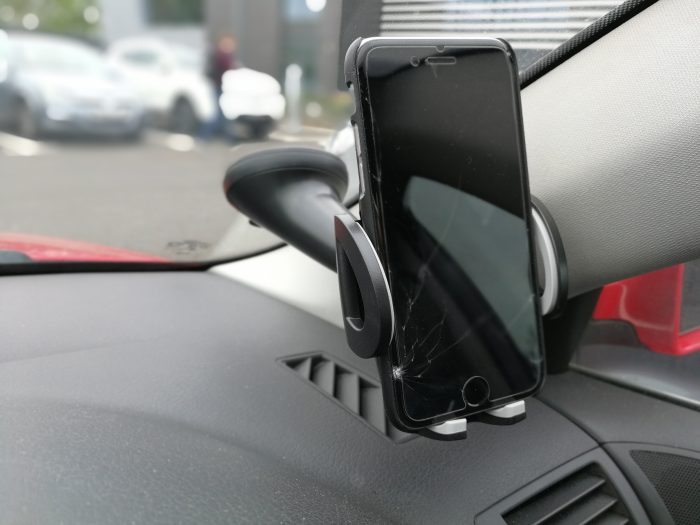 Depending on the position of your power or 3.5mm audio port, this may – like most phone holders – cause a small issue. My power port is fairly central, so I can fit it through the "legs" at the bottom of this holder. Likewise, the power button and volume keys are fairly high up so they miss the side-arms of this holder, but do check the button and hole position of your phone first.
Overall, a nicely put-together bit of kit. I was impressed with how sturdy and professional this felt. Get it for £7.99 from Amazon UK or $8.99 from Amazon US.