Wearables. I'm still falling off the fence regularly about these. I like the idea, I like the notifications and the whole geeky wonderness of them, but practically… I just end up with the one device every day, and that's my phone.
No matter though, because if you're after a smartwatch, Huawei have told me all about their new one, and we absolutely have to type it in BLOCK CAPITALS. Apologies in advance.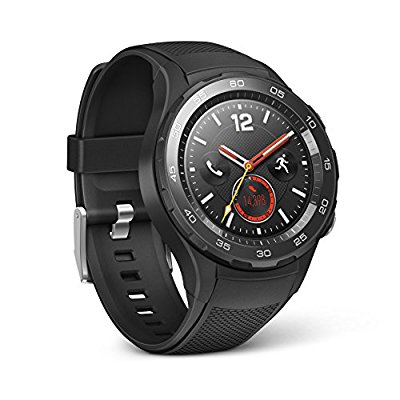 The HUAWEI WATCH 2 is now available right here in the UK. It's got a stack of sportiness and performance coaching, but has a "stylish classical wristwatch appearance".
It's available here on Amazon for £329 and will be available in other stores from May 17th. The 4G version is £379.
Inside is a Qualcomm Snapdragon Wear 2100 CPU and the 4G connected version of this will let you make calls (it has VoLTE support too) and send texts without your phone. That should mean that you can head out on your bike or go for a run without having to worry about a heavy phone bouncing around in your latex and causing untold chaffing (believe me, I know). Plus, it's got GPS, heart rate and step counting technology inside so it can track your exercise. Not only that but, when you stop off for a cheeky bag of chips or a "sports drink" at the local pub, you can pay with the NFC technology embedded into the watch.
I've totally never done that.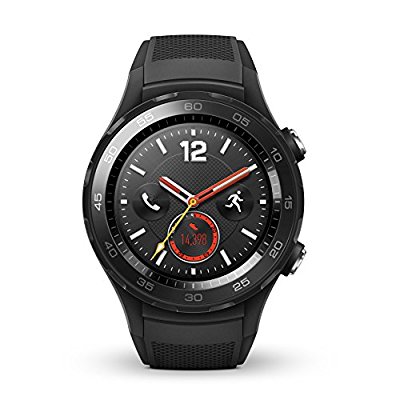 Other specs include Wi-Fi and Bluetooth. It also has a workout app which you activate with one tap on the crown. You get a range of quick-start running modes and it has real time guidance on distance and target completion.
The watch also has a step counter, on-board music and gentle nudges when you've been sat too long. It'll also let you grab more apps via Google Play for additional watch-friendly apps and the battery lasts for up to two days with regular use or up to 10 hours in "training mode". If you want longer life, set it to "watch mode" and you'll get three weeks of battery life.


It is compatible with standard 22mm straps and there's over 40 watch faces to choose from. Not only that, but you can get all sweaty thanks to the IP68 water protection.