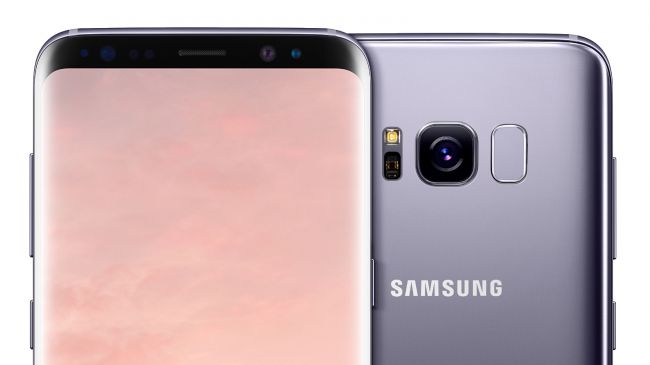 Well, this is impressive. It was a no-brainer that the Samsung Galaxy S8 and S8+ were going to rack up some amazing numbers when placed for pre-orders. EE has announced that these current two smartphones have broken records for them, outselling last year's incumbents (The Samsung Galaxy S7, if you were keeping score). Alas, we don't know what those numbers are to put it in context.
Interestingly, 40% of those pre-orders were for the larger, 6.2 inch S8+. Bigger, it seems, is still better. One wonders what the next Galaxy Note will have to do in order to genuinely stand out as Samsung's uber-flagship.
Out of the five possible colours, EE will be picking up two: the Orchid Grey and the Midnight Black. It'll be a shame if you're wanting to pick up any of the other three announced colours of Arctic Silver, Coral Blue or Maple Gold and stay on EE, but hey, isn't that what cases are for?
Getting your hands on the Galaxy S8  will cost you a tenner upfront on a £55.99 a month contract (keep the change), giving you 5 GB of data. If you prefer the Galaxy S8+, that's £29.99 down on a £60.99 a month contract with 7 GB data. Naturally other price plans are available, so see more below to get the skinny.