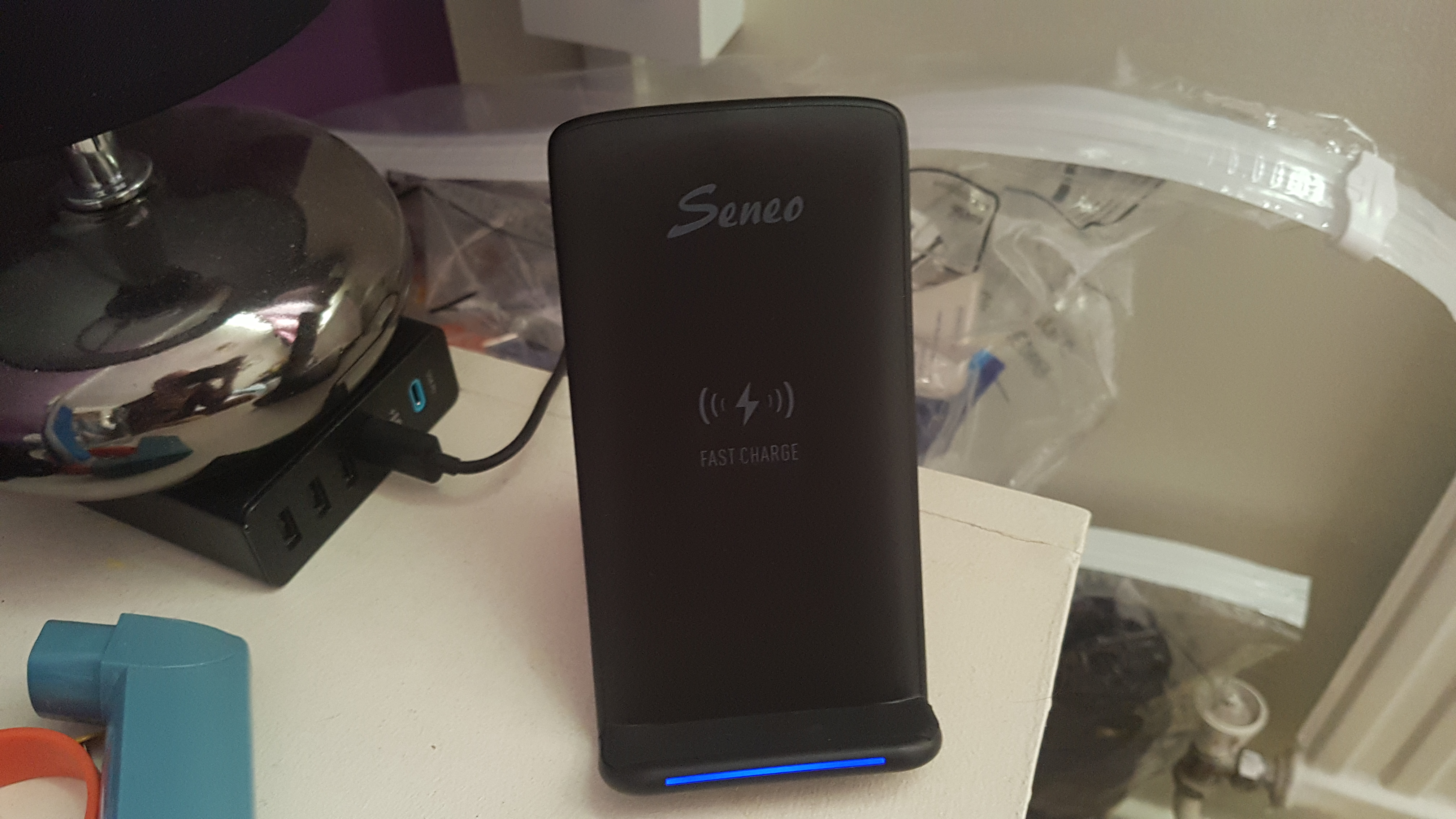 We all need convenience in our lives. After all, this is one of the reasons that we use mobile phones as much as we do. However, it's a real pain when the piece of tech that we rely on so much falls flat on its shiny face due to the battery running out. Now in the past few years, there have been some great advances in batteries and in particular in how we get the juice back into those batteries. We now have an abundance of differing charging protocols, and also in adapters. It can often be confusing as to which is the best way to charge our devices.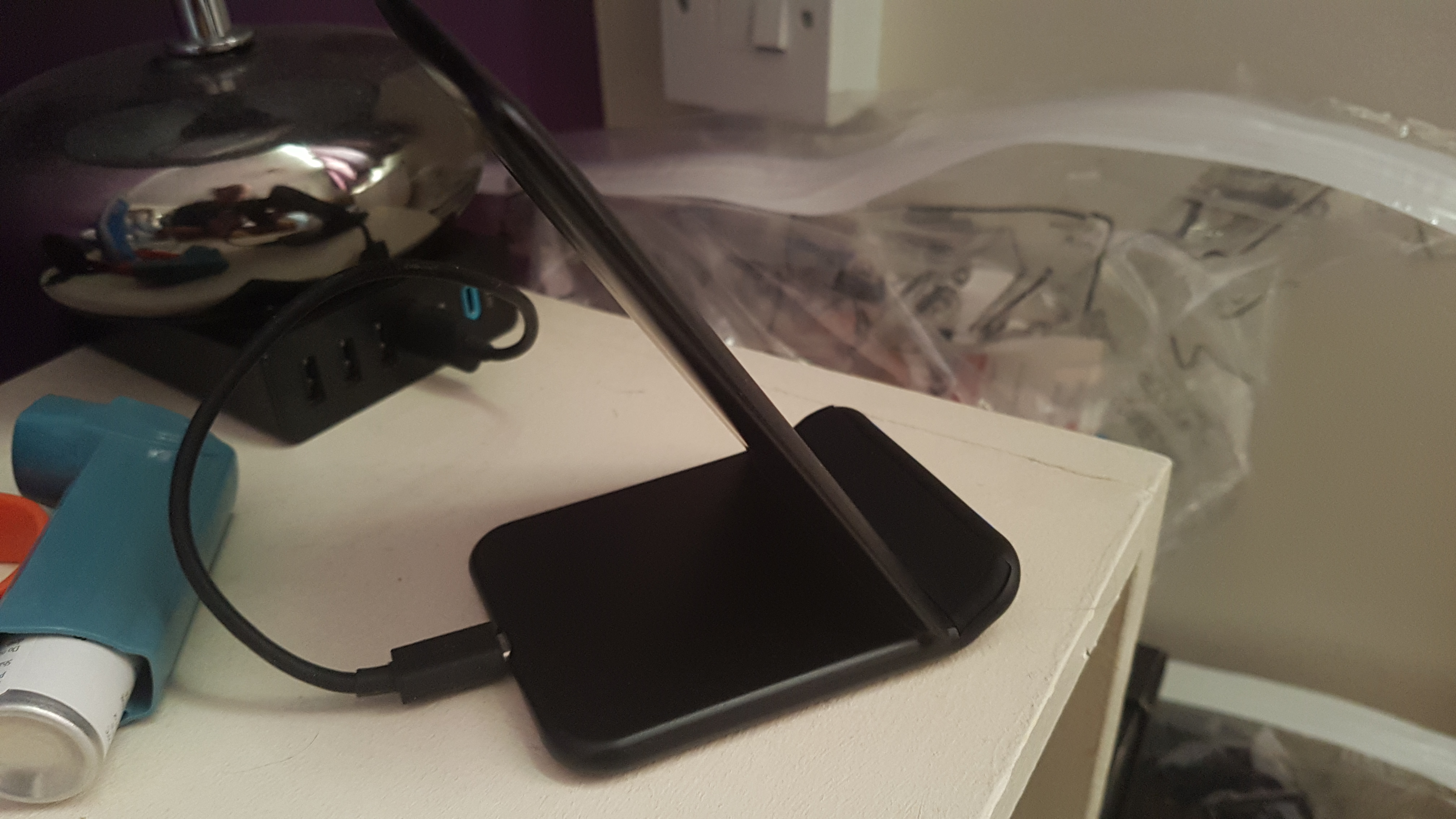 By far and above the most convenient way to charge things has been wireless charging. This is an area where we have seen a few companies dip their toes. Moto has had a shot, as have Nokia (the original Nokia). Samsung though, has gone "all-in" on wireless charging – it was a feature of their S and Note lines (albeit with optional accessories) for a few generations now.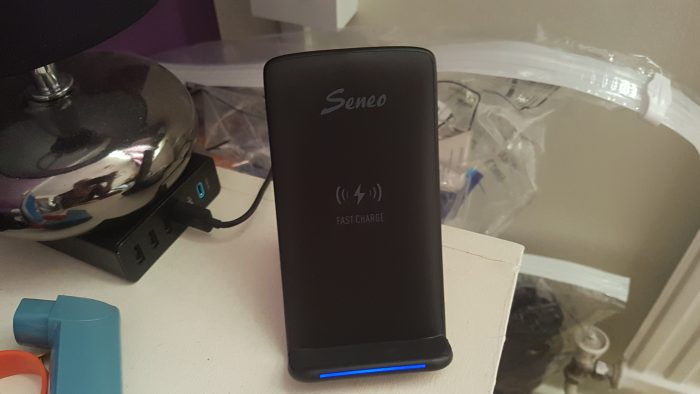 I have been using wireless chargers for some time. My wife uses one on her ailing Lumia 920 every day. I recently got a Samsung Galaxy S7 Edge for work. After using the USB Type C for my phone for 6 months now, it was a nuisance to have to go back to the older style connector. It is due to this that my hunt started for a wireless charger. Admittedly I could have just gone and bought a Samsung wireless charger – but they are still very expensive. As luck would have it though I was invited to review the charger we have here today – the Seneo Fast Wireless Charger Pad.
The charger is quite simple, as one would expect. It is comprised of an angled piece of plastic that holds the phone in place by means of a lip on the bottom. This lip extends backwards to provide the support for the stand. On the very back of the device is where the Micro USB cable is plugged in to power the unit.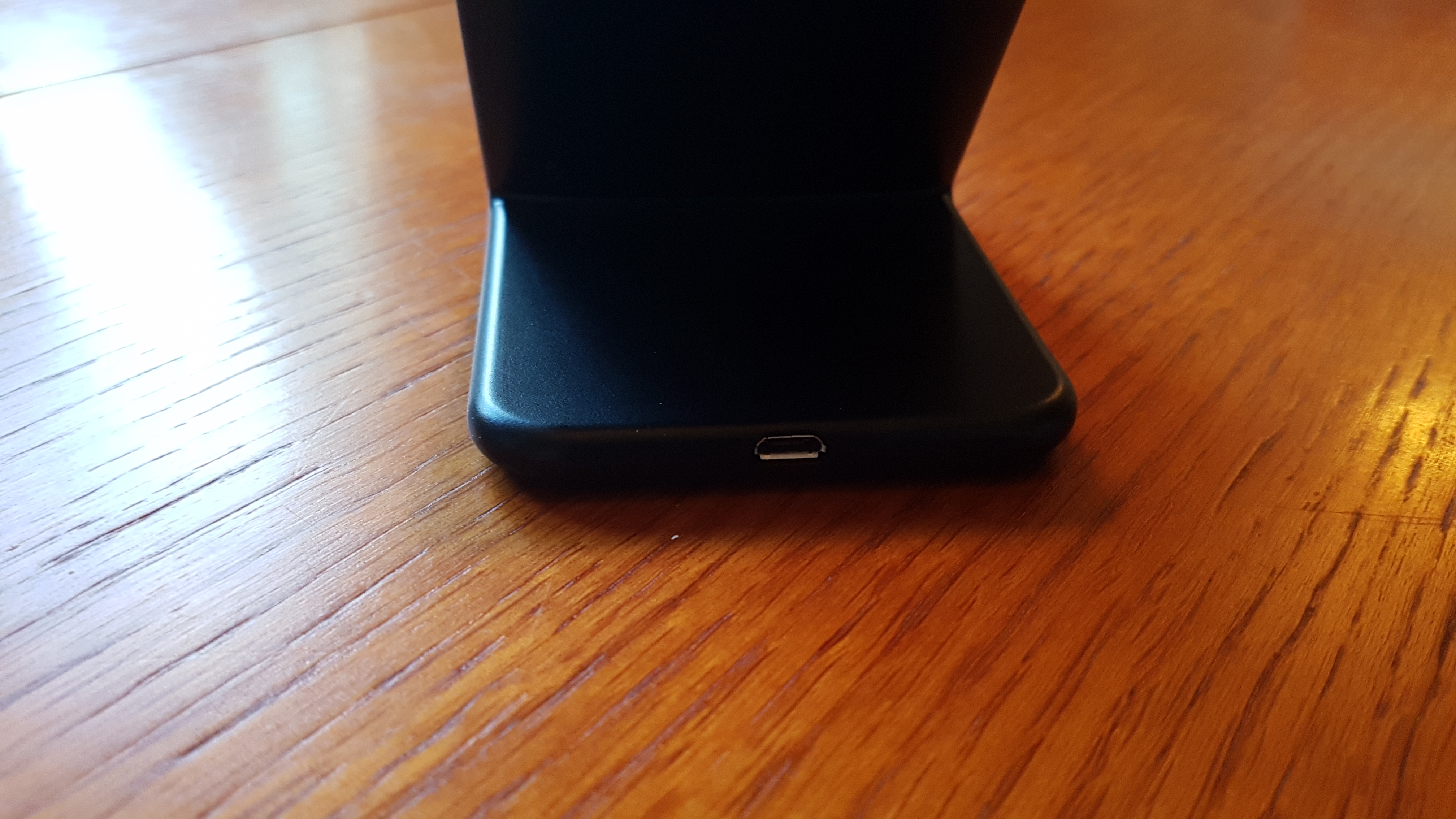 The only other design detail really is the presence of a multi-coloured light on the front. This stretches all the way across the front of the "lip". It will light up green when delivering a charge to the phone, and blue when it is not.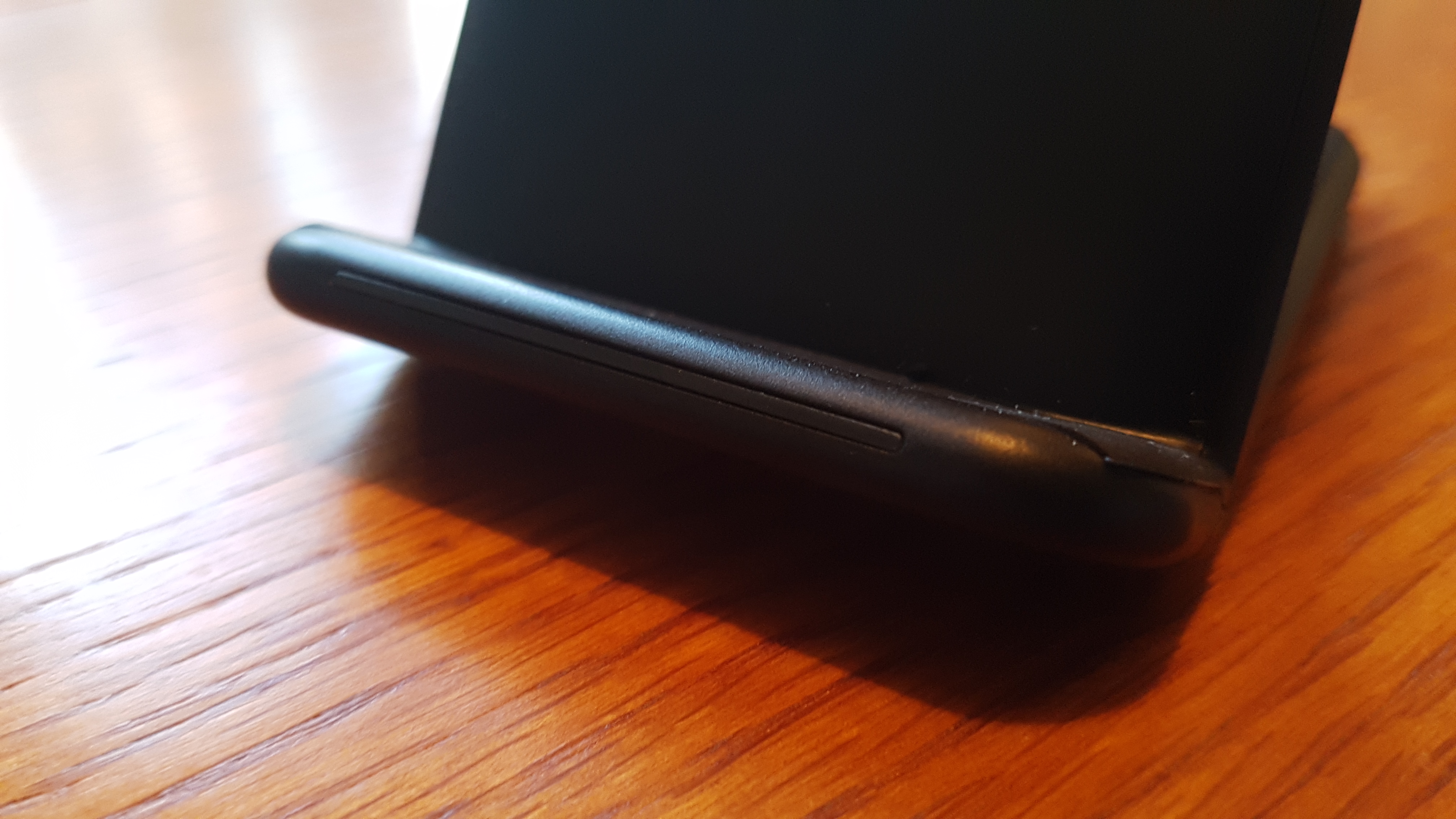 The actual charging coils are located approximately halfway up the device. This makes getting that sweet spot for charging very easy.
All in, the device is nice enough, but it will not win any Red Dot design awards.
As for the actual ability to charge devices, I was able to charge both my S7 Edge and also the wife's Lumia 920 without an issue. Fast Charge was supported when using my S7 Edge, but as there is no fast charge support on the Lumia, the Seneo Fast Wireless Charger Pad was not able to charge it as quickly. The maximum output for the device is 10W, and it will support inputs from both 5V or 9V at 2A or 1.3A respectively. I have used it plugged into a both of these chargers with no issues on either. Bear in mind that if you want Fast Charge to work, then it is necessary to plug into a mains Fast Charger.
So how much does all this Fast Charging goodness cost you? Well, you can pick one of these up for as little as £14.99 – this is substantially cheaper that the Samsung alternative which costs £35 from Samsung direct (although it can be found cheaper on Amazon with a bit of leg-work).
If you have a phone that will support wireless charging, then this definitely one to have a look at.
Seneo Wireless Fast charger
Design - 85%
Useability - 88%
Price - 95%
This is great alternative to more expensive Wireless charging solutions and well worth a punt