Author's Note: I apologise for the lateness of this article, since the product under discussion was released several weeks ago. To blame is my unfortunate visual impairment. I happen to be colour blind. If you're wondering what this is all about, head to the product page for the new red iPhone. It's an iPhone and… it's red.
One morning in March 2017, the sun rose majestically in the eastern sky, painting the clouds red and casting its deep hue over lots of cities. But this was no ordinary sunrise. On this special morning, the sunrise seemed much brighter than normal, more scintillating than it had ever been. It was without doubt much redder than on previous days.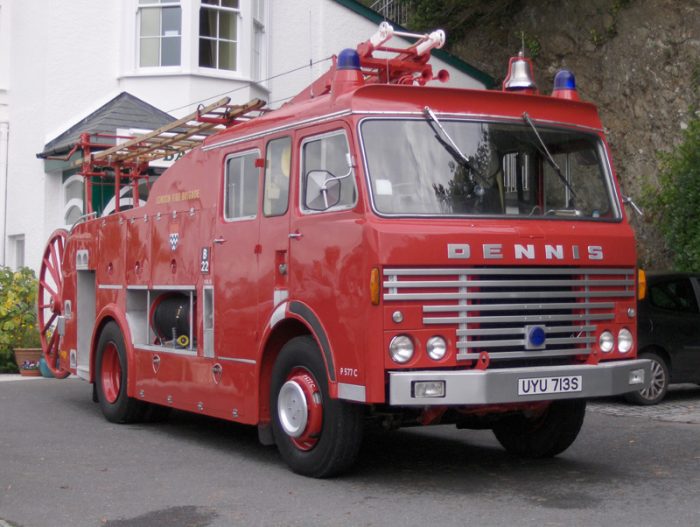 In one of the aforementioned cities, in Hove, England, fire chief Andy Cummings had just parked his bright red fire engine in the fire station's forecourt following a drill. He jumped down from the cab, and stepped back to admire his vehicle. He marveled at how shiny and red it appeared. It was remarkably red. Not just red, but red. It was red, red, red as can be.
With no 999 calls coming in – no burning buildings in the town or multiple pile-ups on the motorway – Chief Cummings was free to answer some questions. I stepped forward with my journalist's notebook. "Excuse me, Chief Cummings. Were you aware that a new iPhone is being released today. It's a red one."
"Aye, I heard as much," he said with a voice quite gravelly from years of inhaling house-fire smoke . He stepped forward to wipe away a smudge on the fire engine's paintwork with his sleeve. "And I've heard other things about it too," he went on. "Aye, I have. Such as Apple has been a partner of this particular charity for many years and has raised over $130 million so far. I guess that would be like me giving away a penny of my annual salary to some wee street beggar."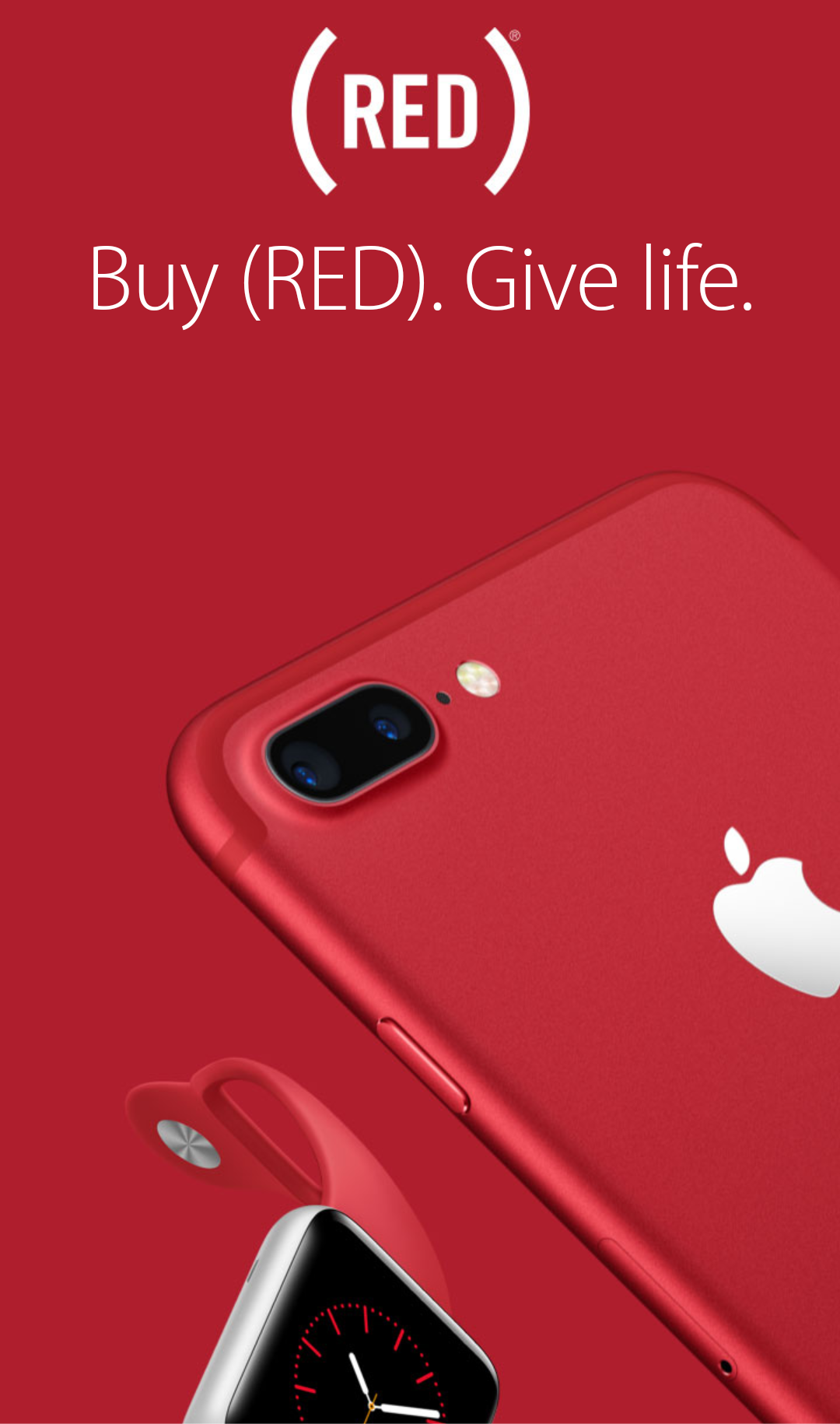 "It's an AIDS charity," I reminded him.
"Aye. It is, lad. And I'll tell you something else. This partnership has previously seen cases, watch straps, and even iPods in the same colour. The iPhone 7 and iPhone 7 Plus (ProductT)RED special editions are available to order online worldwide and in stores. Aye. Both phones feature red anodised shells and, unlike promotional shots that look a little washed out, the red is very strong in real life. Very strong indeed. Aye, lovely."
I left Chief Cummings to his musings, and went off in search of other sources of red Apple iPhone information. Even at this hour the sunrise – so brilliantly red – was still a gorgeous sight.
I found myself regretting that the sun could not speak. But the sun is a massive sphere of hot plasma with heaving internal convective motion that generates a giant magnetic field, and as such has no conventional communicative abilities that we know of.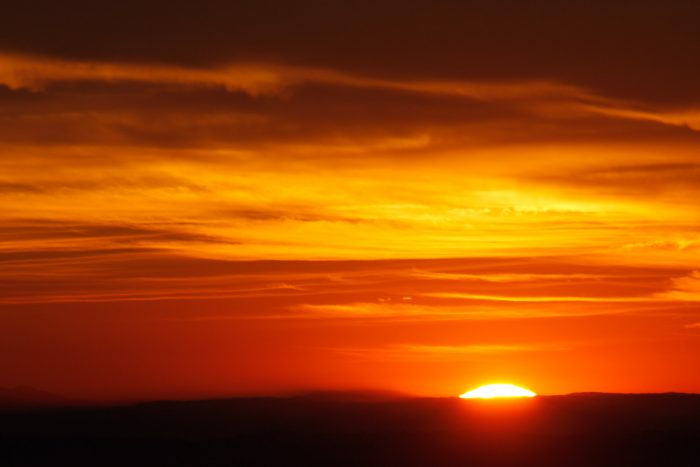 However, the same could not be said of Mr John Sun of Bradbury Drive, Hove, for he was an amateur poet with very excellent communicative abilities. I would ask him instead.
I caught him on the doorstep of his home letting the cat out before he went off to work in a local warehouse. "Excuse me, Mr Sun. Were you aware that a new iPhone is being released today. It's a red one."
"By jove in Hove, I am," he chirped as he climbed into his car parked in the drive, a black Datsun with Jet black fenders. "The new phones are available as 128GB or 256GB models, starting £699 in the UK and $749 in the US. Although the rear is red, the front is Apple's standard white. There is no black/red variant." He wound down the car's window, poked his head out, and continued, 'Apart from the colour, the two Apple smartphones will be identical to the current iPhone 7 line-up in terms of specs, that's  a 4.70-inch touchscreen display with a resolution of 750 pixels by 1334 pixels at a PPI of 326 pixels per inch. It's powered by a quad-core Apple A10 Fusion processor and it comes with 2GB of RAM. The phone packs 32GB of internal storage cannot be expanded. As far as the cameras are concerned, the Apple iPhone 7 packs a 12-megapixel primary camera on the rear and a 7-megapixel front shooter for selfies. Thank you. Have a good day."

Mr Sun's Datsun accelerated away, and I set off along the road to see if any pubs were open at this hour. The sky was not red any more. In fact, it was looking grey and bleak, as though it might rain.
Most striking though, was that the darkening clouds were taking on curiously familiar shapes, as they do in the minds of the fanciful. One in particular – a dark brooding cloud with black edges – had formed the appearance of a man with a turtle-neck sweater, a long nose, and beady eyes behind circular glasses. The sky looked exceedingly angry. It seemed that a storm was approaching.
(Get more information on the red iPhone here.