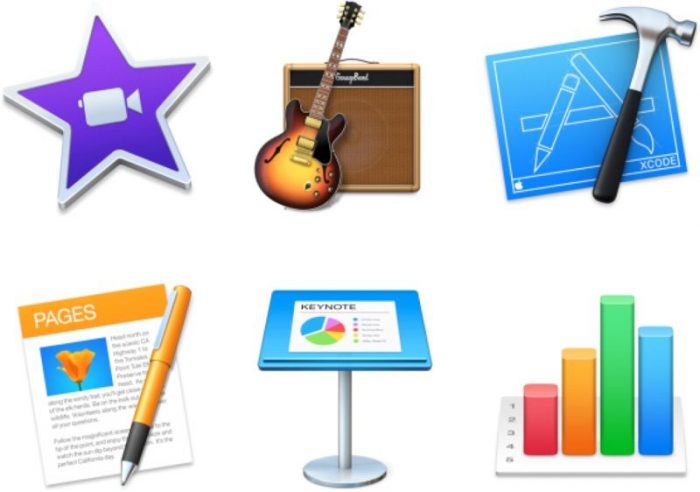 In the past if you wanted to get your hands on 3 of Apple's biggest software packages; namely, iMovie, GarageBand, and iWorks (which includes Pages. Numbers and Keynote),  there were two ways.
The owners of older Apple devices i.e. pre-2013 had to purchase the apps from the App store. These apps would cost £4.99 for both iMovie and GarageBand, and a whopping £19.99 each for Pages, Numbers and Keynote, (meaning if you wanted all the apps you would have to shell out £39.95);
These apps were offered free to customers who purchased either a Mac OS or IOS device after 1 September 2013.
Well, Apple has announced that owners of older devices can now download these software packages for free starting from 18th April. That'll be saving a considerable sum of money. So it's well worth heading over to the App store and grabbing some quality software, courtesy of Apple.
Source 9 to 5 Mac