Yes, I've got me another headlamp. I look a bit like a miner in the photos (albeit one who has only just woken up) but, if you're working on your car, cycling at night, repairing a puncture, walking the dog or out camping; this is the ideal bit of kit.
The first thing that hits you here is the build quality. This is a properly solid construction which is held in with a rubber fitment connecting the headband and the TH20 light itself together.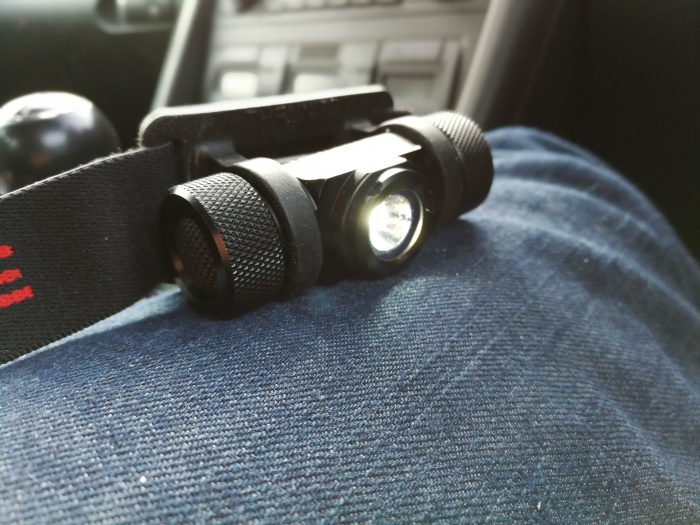 You can buy it direct from the Thrunite website for $29.99. It's also available on Amazon here in the UK for £25.95.
Now, at that price you'd expect a good quality bit of kit, and indeed it is. Just unscrewing the cap off the side makes you realise just how well made this is. Although there's cheaper headlamps out there, they're usually made of plastic. Here it's solid aircraft-grade aluminium. This means that it'll survive the weather (it's fully waterproof) and accidental drops onto the ground.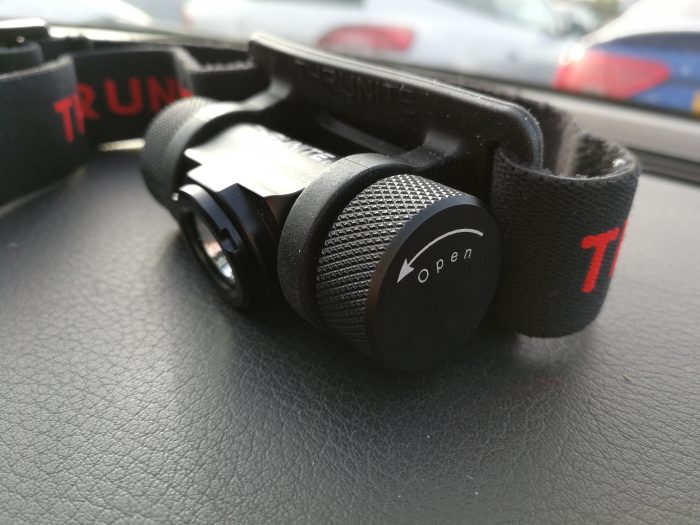 Once you've put the single AA battery in (not supplied) there's a range of modes to select. You simply press the rubberised button on the side of the unit to adjust the brightness and cycle through other modes. The brightness can be adjusted from 1.6 lumens to 250 lumens. After that, you get an SOS signaling mode which you can use if you're in trouble.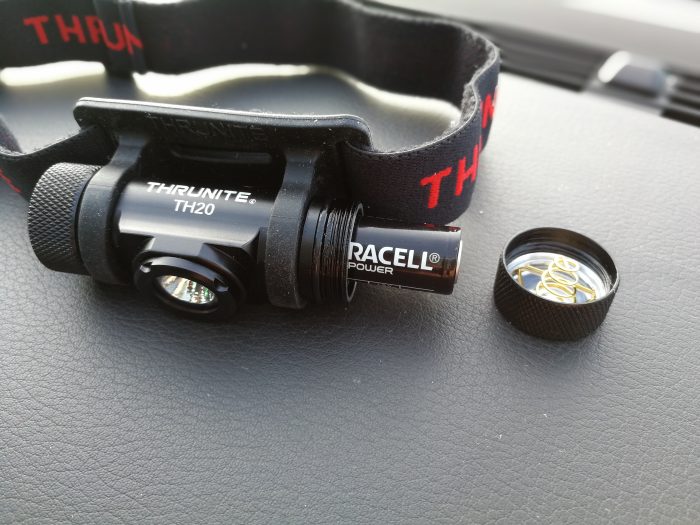 After using this whilst trying (and failing) to find something in my garage one evening, I will say that this doesn't get hot – even on the brightest setting. The chassis copes well with extended use and the heat dissipation works brilliantly.
Without the battery this weighs just 76g and the rubber fitment keeps the selected angle of tilt in place without slipping. Plus, let's not forget, this has an LED bulb so you really won't need to worry about changing it for a good while.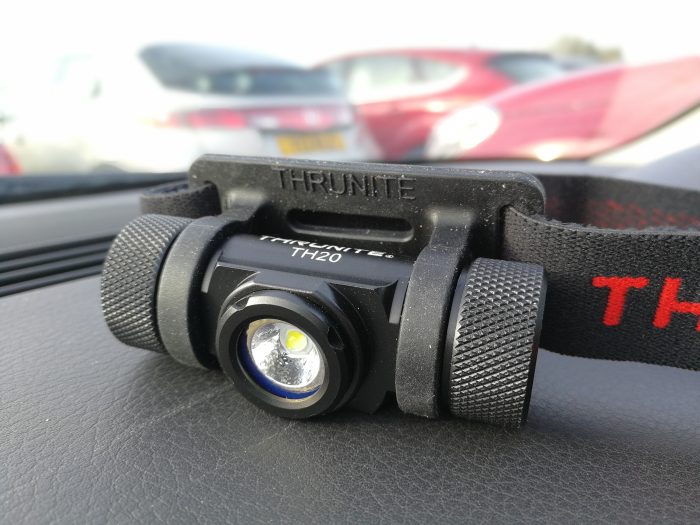 You can either use one AA battery or a 14500 battery. Adjusting the brightness will adjust the battery lifespan though, and that can be seen below..
-Firefly (0.3 lumens, 14 days)
-Infinity Low (1.6 lumens, 21 hours)
-Infinity High (230 lumens, 95 minutes )
-Turbo (250 lumens, 93 minutes)
It's really easy to use. Just pop the battery in, press the button to turn on, press it again to turn off. If you press and hold then it'll cycle through the modes. If you double click then you'll get the brightest "Turbo" mode and you can then double-click again to get the SOS mode. It'll remember which mode you previously had it on (unless it was the lowest "Firefly" mode or "Turbo / SOS"). The "Firefly" mode was great for nighttime reading whilst camping, and the "Turbo" mode was great for cycling or trying to find something far away.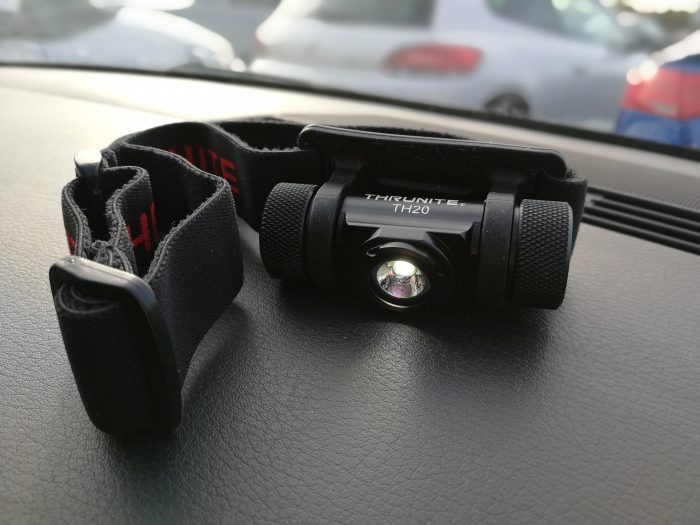 All in all, although it is a touch pricey, this really is a quality bit of kit. It's a very good construction and is very comfortable to wear. Get it from the the Thrunite website or from Amazon UK. However, if you buy right now from the official online store at Thrunite.com you can also have a look at the other items they offer as there's an "up to 40% off" sale on at the moment. The headlamp is also available from Amazon US. 
ThruNite TH20 High-output LED headlamp review
Build quality - 92%
Price - 82%
Ease of use - 96%
A little pricey, but a very good quality product which will last and last. Lightweight, strong, lifeproof and with a range of brightness options.