We've previously seen Doro delivering easy-to-use-yet-clever smartphones for the elderly. I like them because it's not just a matter of big buttons and a big screen – it's the remote access that friendly and family can have to the phone.
Now a company called amplicomms are getting in on the act, and are launching their elderly-friendly phone – the M9500. They claim (although I'm not so sure after seeing the Doro kit) that this is the first smartphone that turns into a remotely controlled device. It comes with a "Help" function to let others operate the phone and a remote call-in status check system.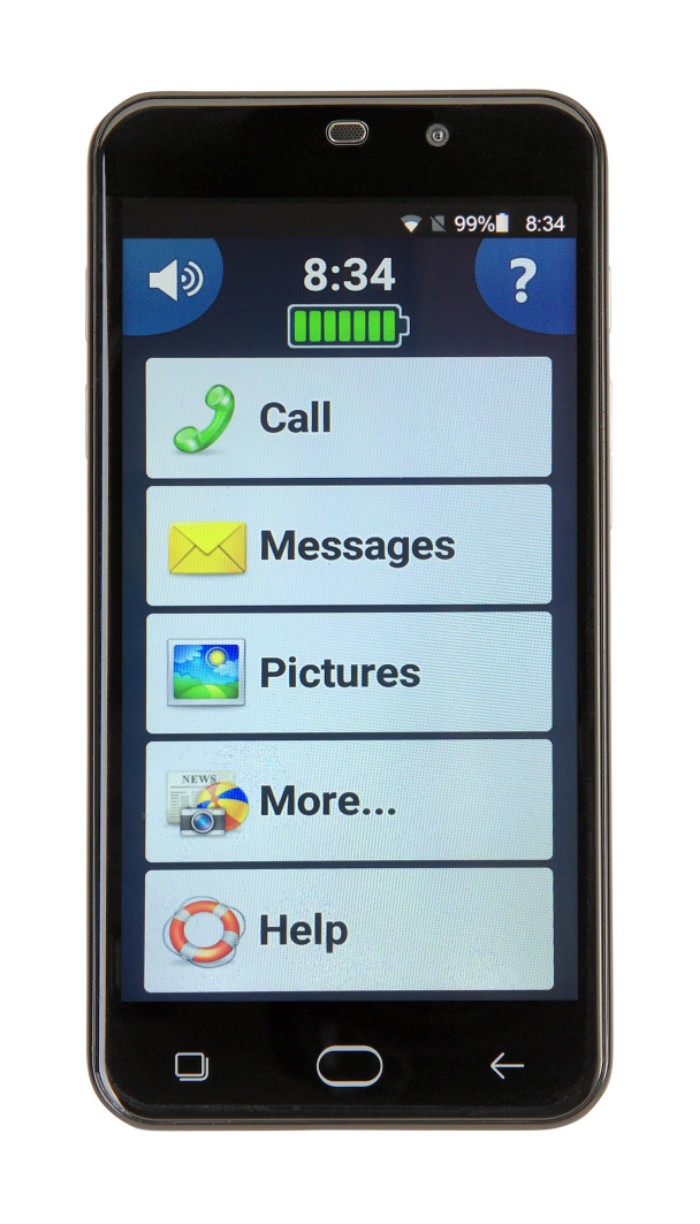 Like the Doro kit, it also has an SOS button for emergencies. There's also a Google GPS map to locate the caller and it's compatible with hearing aids too.
This one is powered by Android 5.1 but also has a second operating system, simply called "amplicomms OS". There's an adjustable loud call volume (up to 40dB), an extra loud ringer (up to 90dB) and a vibration alert. It also comes with an 8 megapixel rear camera and 2 megapixel front cam. 
Specs also include 4G, Dual SIM, WiFi, Bluetooth and a 960*540 qHD 5″ screen. It has 1GB RAM, 8GB of on-board storage and a microSD card slot to boost that further. All of this is powered by a MTK 6735 M Quad-cortex 1 GHz CPU.
Here's a little YouTube video to show you more about it..
For more information, head to the HearingDirect.com website, where they've knocked it down to just £169.99 SIM-free.