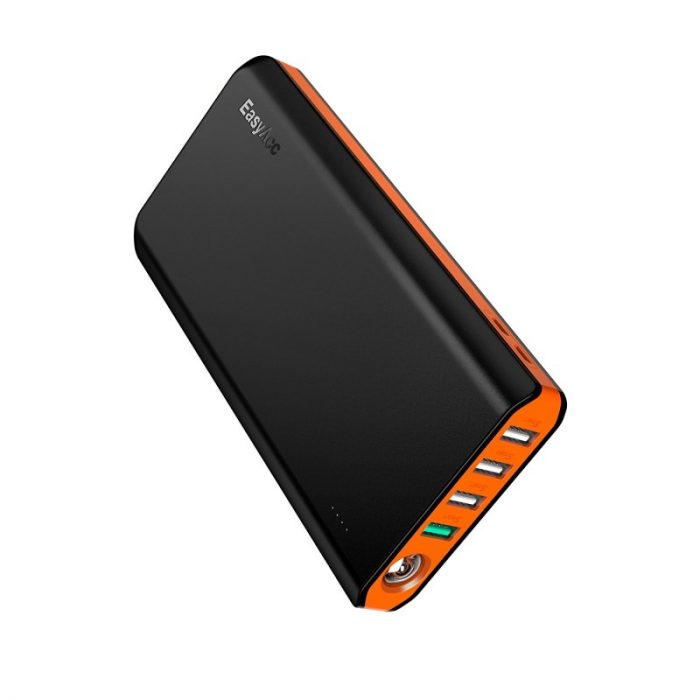 At a whopping 20,000 mAh capacity, the latest EasyAcc Power Bank is a bit of a behemoth. I've been using one for the last couple of weeks and must admit it does exactly what it says on the tin; it provides a whole load of power in an attractive package!
No matter how power efficient an operating system is, you'll eventually need a power top-up. Most people I know are happy enough if they can get a full day out of their phone, and this is normally inclusive of a sneaky top up via a PC or laptop USB at some point. This is fine for the majority of use cases, but what happens when you're away from a top-up point (or if you're a heavy YouTube/Netflix user)? For that, you have the external power pack option, and the EasyAcc Power Bank is a very cool choice.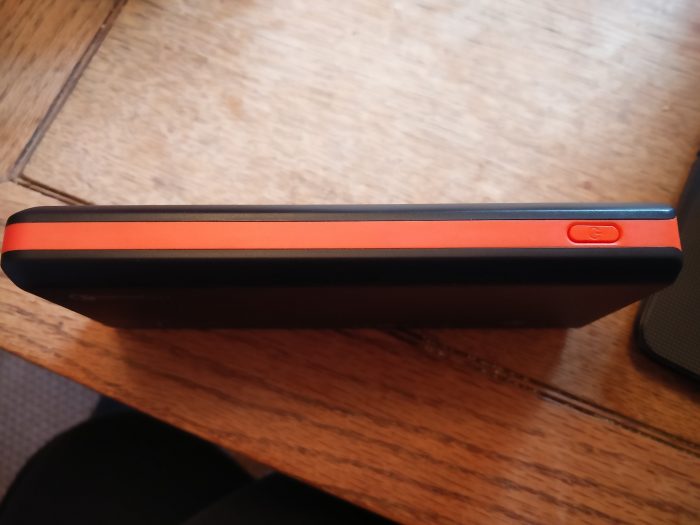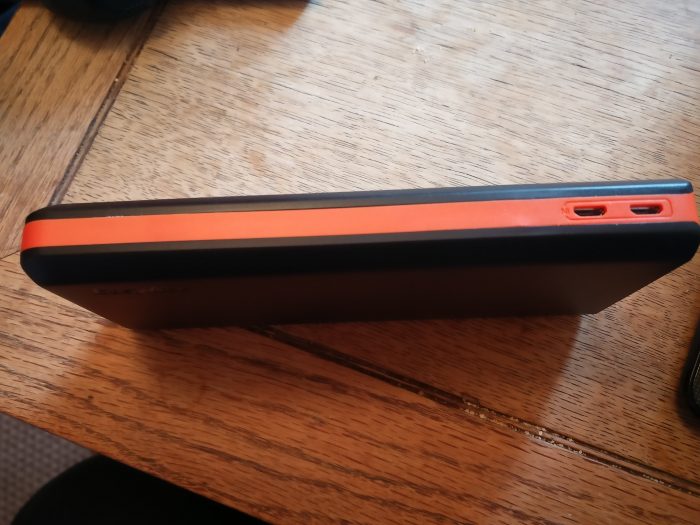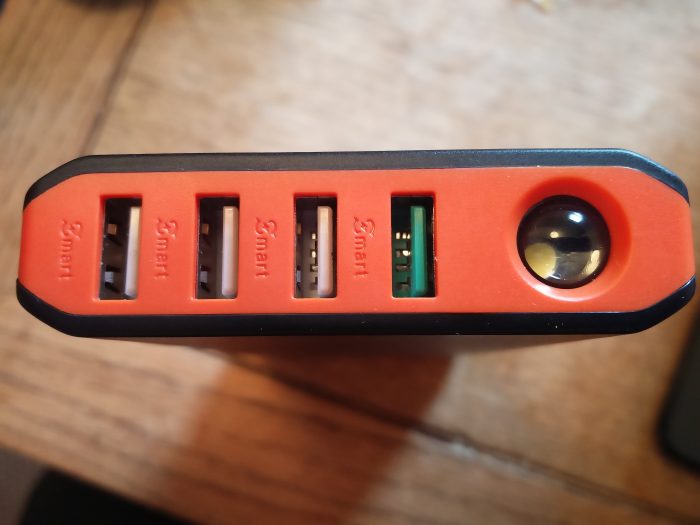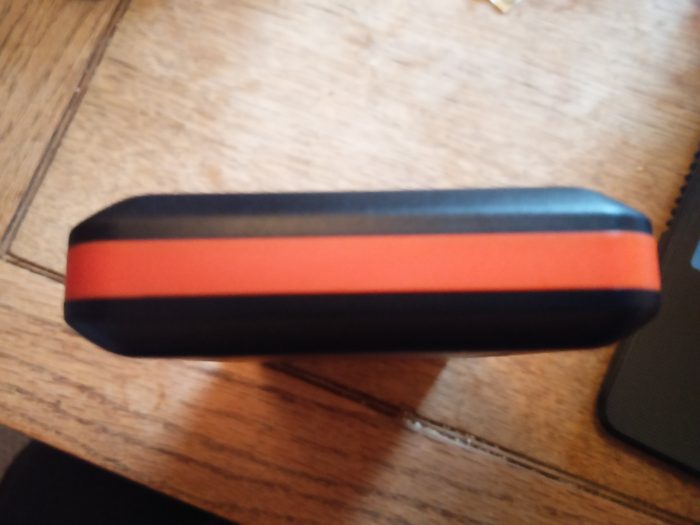 In Use
I recharged my OnePlus Two five times (once a day overnight) from approx 10% charge to full during a week testing, plus a load of 'travel-boosts'. Think of sitting on the tube for half an hour with the phone still in use, but also charging. After a week the EasyAcc Power Bank still showed as having some juice left.
For more modern phones than my OnePlus, the power bank supports Qualcomm Quick Charge 3.0 input and output. So the good new is that you can both charge your phone fast and refill the EasyAcc Power Bank fast as well. On their site, it says:
Smart Charge handles 4 devices at the same time. Each smart port detects and outputs the same amount current your devices require. The Quick Charge 3.0 port charges your devices up to 80% to compatible devices in 35 minutes, 4 times faster than with conventional charging.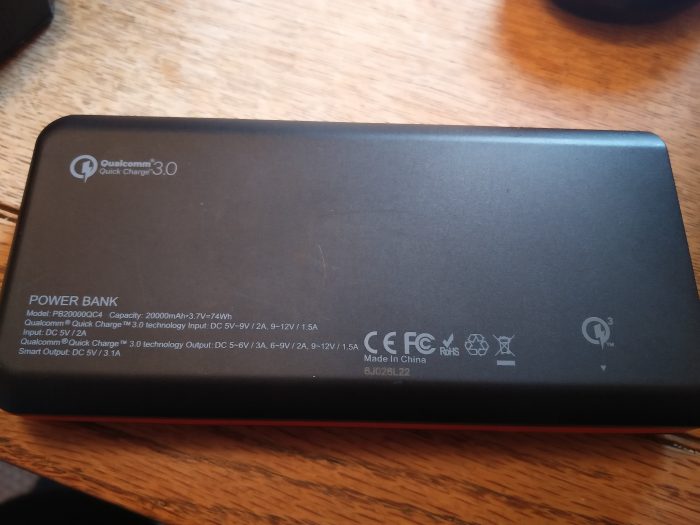 That being said, I honestly think that this size of backup battery is better suited to a weekend camping trip or a festival as 20,000 mAh goes a long way. It would probably last all weekend with ease for a couple of modern phones without breaking a sweat, I reckon. Obviously, EasyAcc thinks of it for that kind of use as well, as it has a flashlight, perfect for midnight fumbling…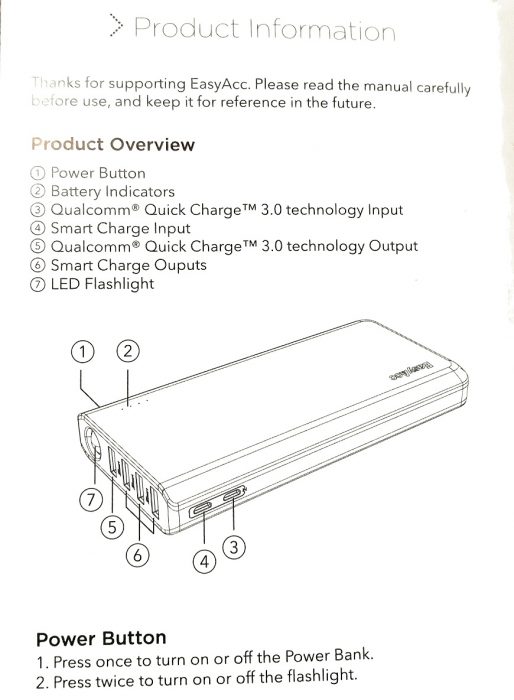 Thoughts
So in a hardly scientific but totally real-life review, my end thoughts on this device are that at 408 grammes, and 16.7 x 8.1 x 2.2 cm, it's a bit big and heavy to carry around every day in a pocket. But it is absolutely perfect for weekends away! It did get a couple of scuff marks on it (being regularly shoved in and out of my bag) but honestly, that really doesn't bother me, the power is the thing, and this gadget has loads! If you're in the market for such a device, you can get more info on their website here, which also has a handy link to Amazon (if that's your chosen outlet – I'd Google around a bit first, but each to his own).
Have you used the EasyAcc Power Bank? How have you found it, and would you recommend it to others? Feel free to leave any comments or feedback below.