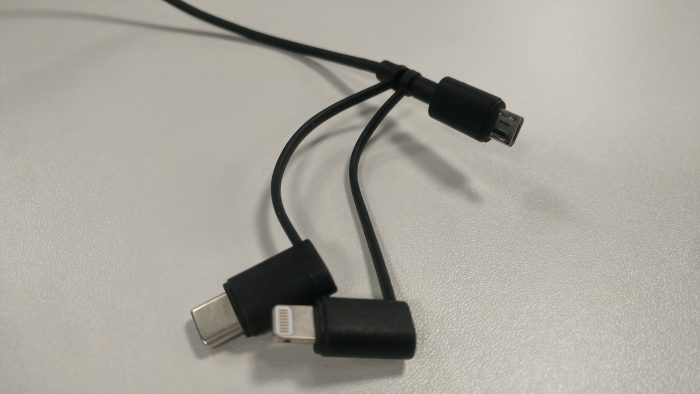 If you're anything like me then, well, I feel sorry for you. Perhaps you've got an iPhone, an iPad, an Android phone or two. Perhaps you've got a Bluetooth speaker that needs charging. You might even have some Bluetooth headphones. Oh, and guess what?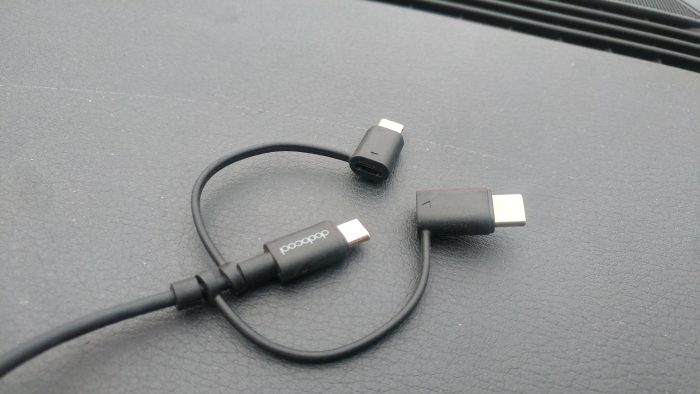 There's no consistency in the charging plugs. The Apple kit will use Lightning connectors, so you'll have a cable for that. Some of the Android kit uses USB-C, some doesn't. Then the Bluetooth kit might use microUSB and …well, you'll have three different cables kicking around and a whole load of mess everywhere.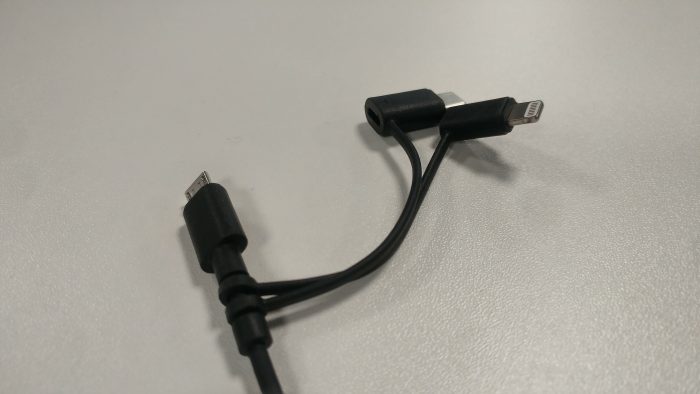 This, for £8.99 on Amazon, looks to sort the problem. Put simply, it's a regular USB-to-microUSB charging cable, but with a Lightning and USB-C port hanging off the end. You simply pop the appropriate one onto the microUSB port and off you go.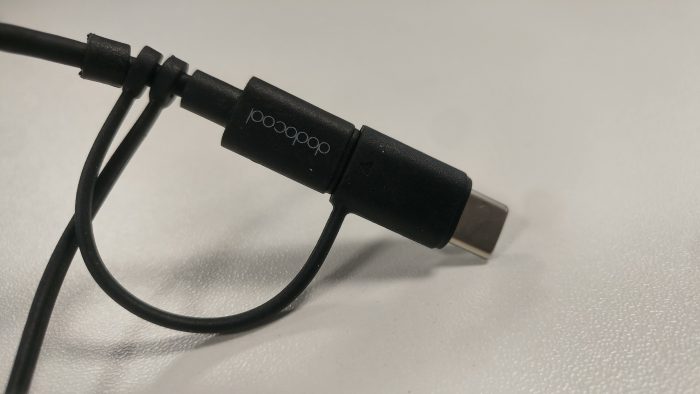 That's it. End of review. Go buy one. You can even get a discount code with us. Head to the product page and enter the discount code NSKKT5BN
This gets you 22% off, bringing the final price down to just £6.99. Be quick though, it expires on March 13th.
OK… perhaps I should tell you a bit more. It's a metre long and each adapter is secured to the cable at the microUSB end so that you can easily change them. I've tested all three plugs and they're tight, secure and safe. The Apple Lightning connector has been verified so you can sync and charge without problems. The USB-C connector sat snugly in my device and likewise felt tightly secure in the microUSB "male" plug that it hooked into.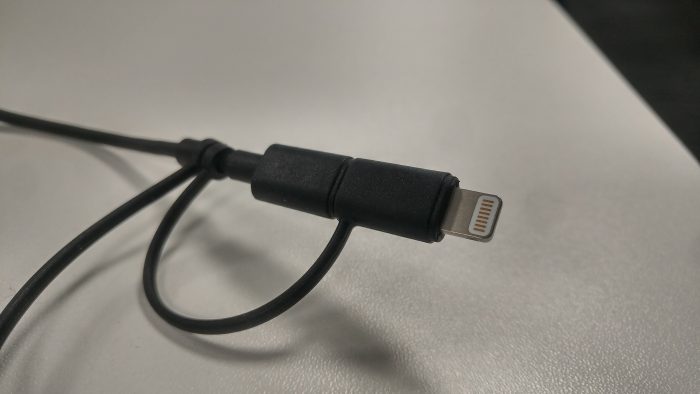 You can buy one and get further details on the Amazon listing. Don't forget that you can bring down the £8.99 price by heading to Amazon and entering the NSKKT5BN discount code to bring it down to £6.99.
Dodocool 3-in-1 USB Charging Cable Review
Overall - 93%
Simple, effective and how pretty much every charging cable should be sold.