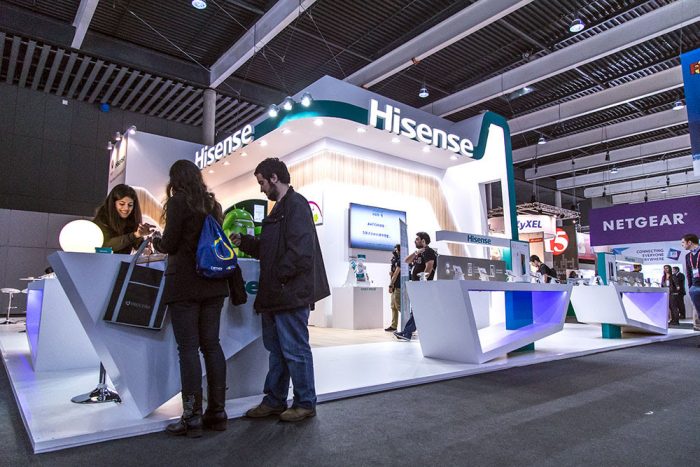 Powered by the very latest Android Nougat OS, I was quite surprised by the Hisense kit here at Mobile World Congress. Older handsets we've received had questionable build quality, but there's definitely been an improvement of late and this tough smartphone doesn't look overly "blocky" in appearance – even with the hard-wearing credentials.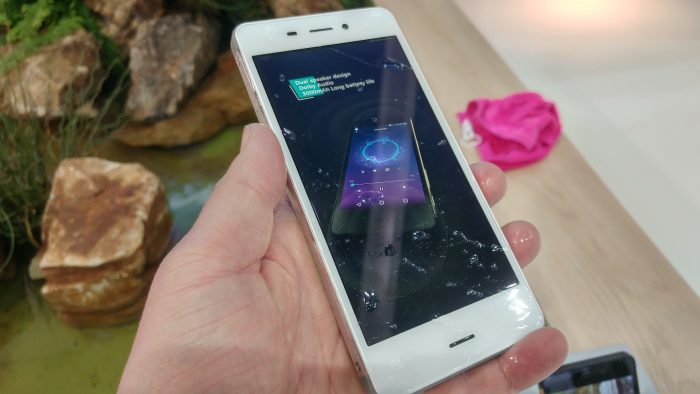 Another thing I found interesting about this one was the lack of flaps. Waterproof and dust proof handsets, or those marketed as "tough" phones, usually come with an array of flaps you'll need to close to protect the audio and power ports. Not so here, you literally just dunk the thing in water and it comes out still working, even with water dripping out of the ports.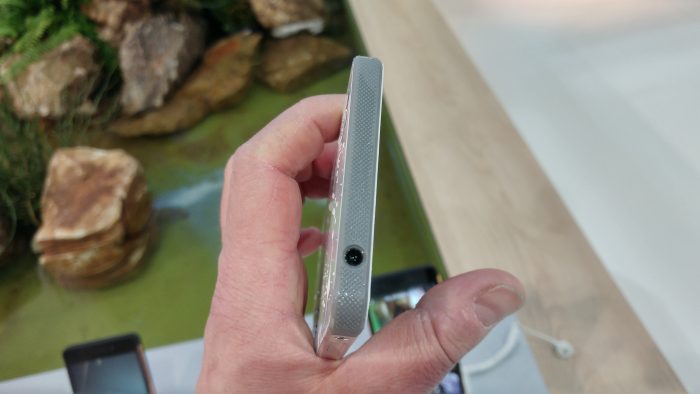 Specs include a Qualcomm 8937 64-bit octa-core 1.4GHz CPU, a 5.2″ full HD (1920x1080p) screen at 424PPI, 16 megapixel rear camera and 5 megapixel front shooter. It has 32GB of storage on board and 3GB of RAM plus a 3000mAh battery.
As you can see by the spec details, it's no slouch – something which is out of the ordinary for a durable phone like this. The corners are reinforced and the device is only 7.95mm thick. It doesn't have that rugged appearance.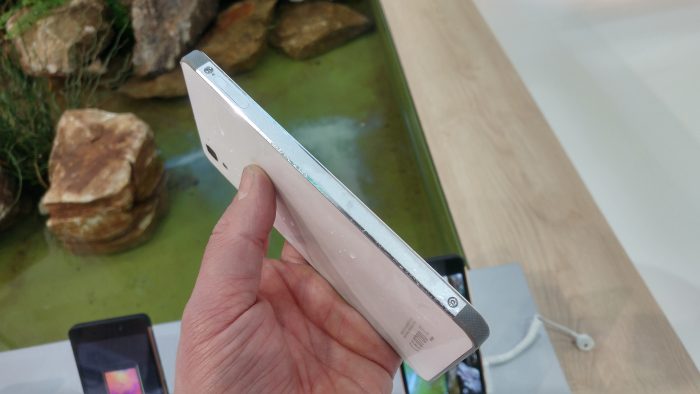 Here, after being dropped several times on the floor, I got a demo of the phone being dunked in water whilst recording a video..
The price for the Hisense C30 Rock is around €224, which is around £193.10. Sadly there's not a great deal on this handset on their website but you can buy one of these here.