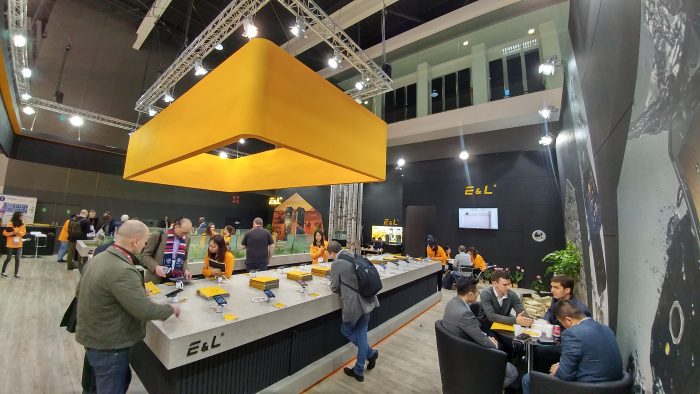 Don't worry, I'd never heard of them before either. They're actually a company called Shenzhen Kenzinda Technology Co. Ltd. and they're 10 years old in May. They have factories in India, Iran and Ethiopia along with Shenzhen City. Now, as "E&L Mobile" they're trying hard to move out of the OEM shadows and build their own brand.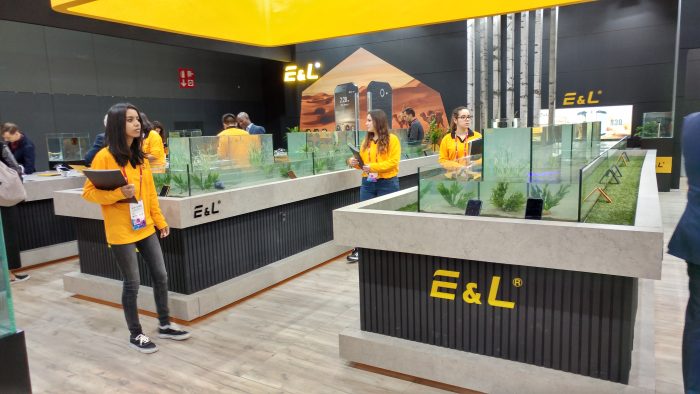 They're not short on handsets either, as the video below will show. Their website (which isn't yet branded as E&L) has a few of them, but they include rugged feature phones such as the Proofings S200 (VGA rear cam, 2.4″ 240xx320 pixel screen) and their various rugged smartphones, which are named as follows..
Proofings W5 (Android Nougat with 4″ 480×800 pixel screen, quad-core 1.5GHz CPU, 5 megapixel cam, 8GB storage, 1GB RAM, microSD slot
Proofings W6 (same spec but 4.5″ screen at 480×854)
Proofings W7 (8 megapixel shooter, 5″ 1280×720 screen, 16GB storage, 1GB RAM and same CPU)
Proofings W8 (Uprated 2GB RAM and 5.5″ screen)
Proofings W9 (Same spec but 6″ screen)
They also do a WIDE range of other phones. I really do mean wide, I'm sitting in the press centre and there's this many leaflets for their handsets..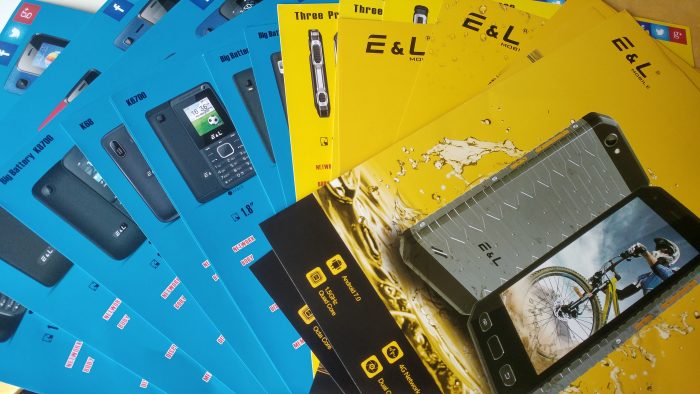 The S30, S50, S60 are included – these are more potent hard-wearing smartphones with fingerprint sensors and the S70 includes an octa-core 2.1 GHz CPU with 32GB of storage and 3GB of RAM on a 5″ 1920x1080p screen with Android Nougat at the core. The waterproof features also extend to the portable chargers / batteries that are offered up, including the Max 7 10,400mAh battery which is impervious to dust and can be dunked under a metre of water for up to 30 minutes.
Here's a video tour of their stand, or you can head to kenxinda.com/ for more information..