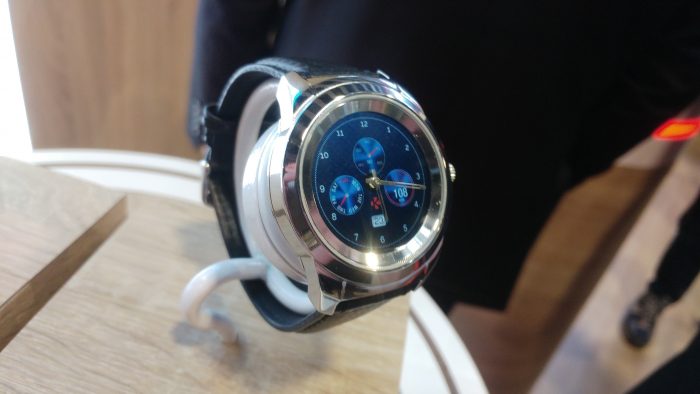 We came to have a look at MyKronoz last year and they have a wide variety of wearables again this year. This one is brand new, and combines a digital screen with old-school analogue hands. The result is the ZeTime, which has a 30 day battery life, heart rate monitoring, activity tracking, smartphone notifications and different watch faces to choose from.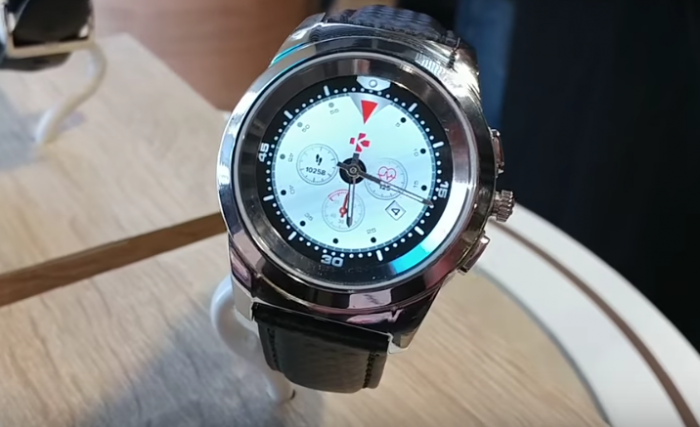 Get informed via the MyKronoz website as to when this one will be available, although I should just point out that the headline 30 day battery life is for the mechanical hands only. MyKronoz tell us that the presence of these hands means that you don't need to keep wasting the battery by illuminating the digital screen just to see the time. The hands will auto-update with the appropriate time for your location though, but as for the touchscreen battery life, you're looking at "up to" 3 days with "normal" usage. Whatever "normal" is. Either way it's a 200mAh unit.
The specs include Bluetooth LE 4.1 and it'll be available in silver, black and pink gold.
There'll be silicon, leather, carbon-fibre and other straps available. You can navigate either by using the screen or the "smart crown". This will let you read Twitter / Facebook updates, check weather, see incoming calls and control music or make your phone ring if you've lost it.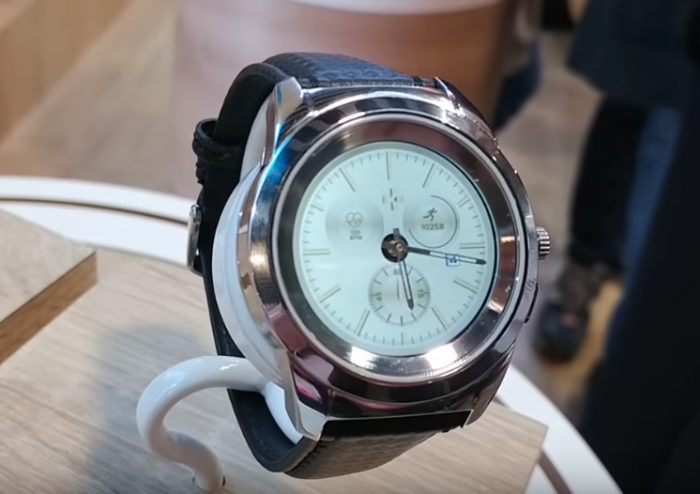 Up close, you can see that a small hole has been cut into the 240×240 1.22″ TFT colour display. It'll be available from September for $199.90, so expect to see it costing that much in pounds even though it translates to £162.96. You can go swimming or diving in it as the watch is water proof up to 30 meters deep.
Get more details on the MyKronoz website or on the full press release below.