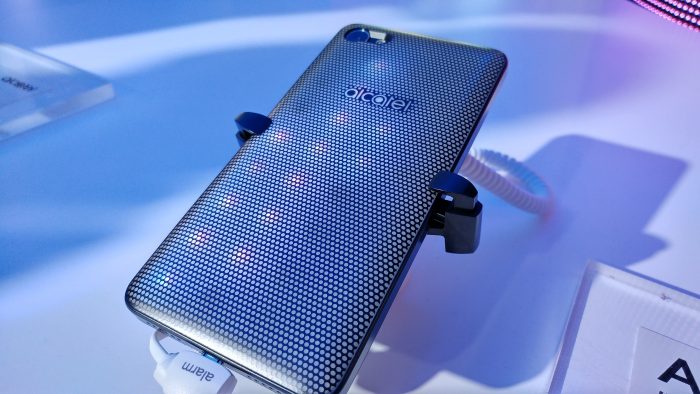 Standing out from the crowd here in Barcelona is particularly difficult.
I'm not talking about the stands, because it's already tricky enough in that respect. Money (a lot of it, think millions of pounds) buys you big floor space and a bigger impact. Some companies resort to sweets, cookies or – as the Scottish section did on Tuesday evening – lots on lots of whisky.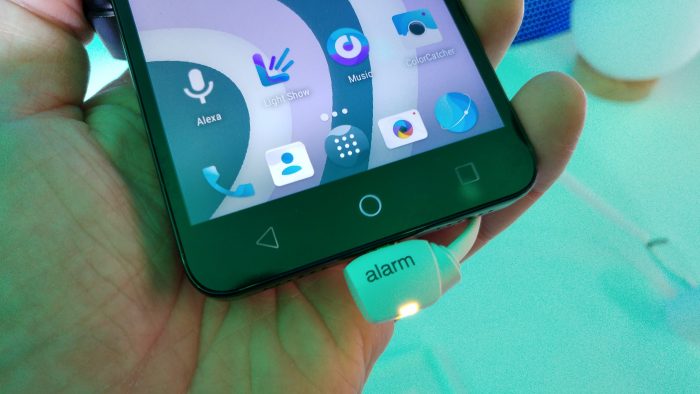 The whisky worked. Let me tell you. It WORKED.
For smartphone makers, being that bit different can be tricky. This week I've lost count of the handsets on display and there's dozens of companies offering a similar design, with a similar screen and a familiar set of buttons and features.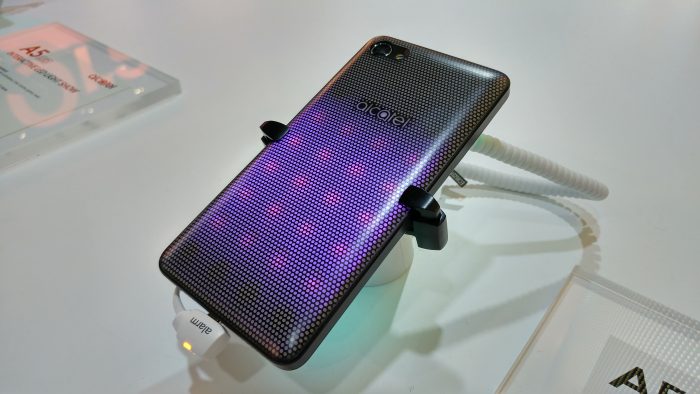 Alcatel have decided to make the back of their new A5 LED handset the key feature. The rear panel looks like the floor of those late 1970's nighclubs you'll see in the likes of Saturday Night Fever. It also made me reminisce about an old Nokia 402 case I had back in the day that would flash when a phone call came in. This guy on YouTube has done something similar. Anyone remember those? Anyone remember the antenna stubs that would flash too? Ahh, those were the days!
The LED lights are there to let you know about notifications and they'll show funky patterns with the beat of your music too. Just shake the phone to get a new pattern, using the phone as your own personal DJ lights. Different colours can be shown for different types of notifications, so you can have red for email, purple for texts and so on.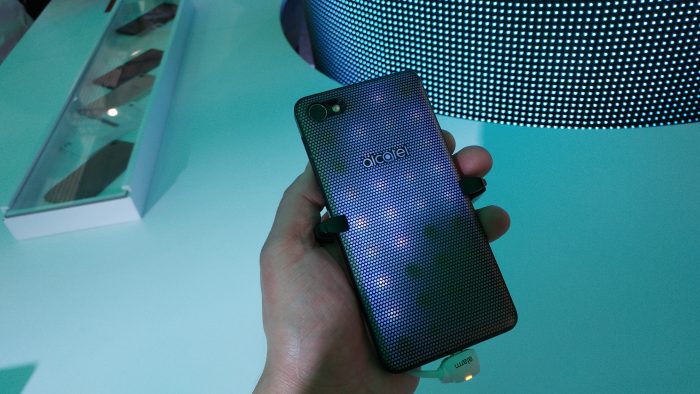 It comes with a 5.2″ 1280×720 HD screen, 8 megapixel rear camera with LED dual-tone flash, 5 megapixel front camera. It has 2GB RAM, 16GB of internal storage and a microSD slot for up to another 128GB. It runs Android 6.0 and is powered by a MediaTek MT6753 octa-core (8×1.5GHz CPU) chip. It also has NFC, GPS, WiFi and a 2800 mAh battery plus 4G connectivity.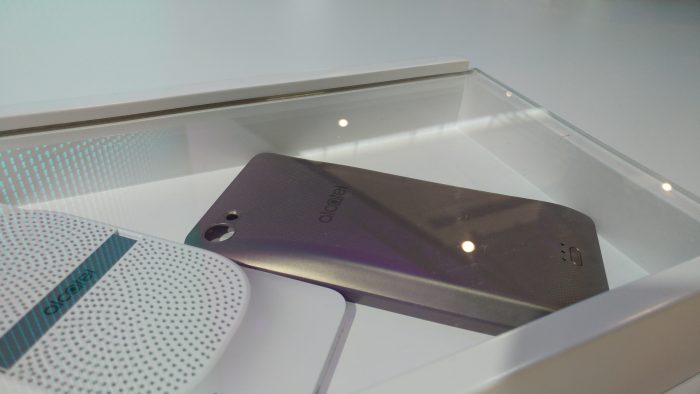 Other rear panels are available for the A5, including a stereo speaker and an additional battery pack. Again, this is like the old days – I remember when the rear of my old Nokia WAS the battery, so you just went ahead and bought a bigger battery and slotted it in.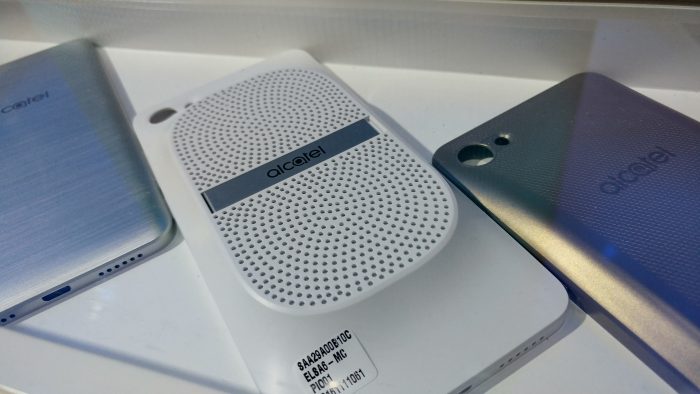 It'll be available in May for an RRP of 199 euros, which is around £170.80. You get it with the metallic black LED rear cover and an additional mettalic black or metallic silver colour should you not want the LED lights flashing away.
Further details below.