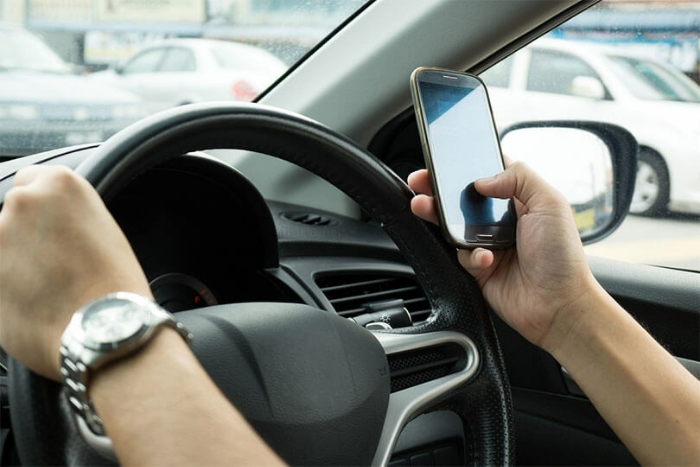 Whether you're a new driver or a more experienced one, it's really worth paying attention to this. From today, if you're caught using your mobile phone at the wheel in the UK, you'll get 6 points on your licence and a £200 fine.
New drivers who have passed their tests within the last two years really need to be wary though, as it will see their licence being revoked. The more stringent law means that new drivers who get 6 or more points must take their practical and theory tests all over again. Those who passed their tests over two years ago could be banned if they get 12 points within three years.
It's due to a harder line on mobile use in cars, although there is now an ever-thinner line of police to enforce it. That said, in a bid to push the message home, police have begun a week-long crackdown, and you should remember that you also can't use your phone when stopped in traffic or waiting at traffic lights.
There were 1446 offences in 2016 for using a mobile whilst driving.
If it's on a holder or cradle then it's OK. If it's in your hands at any time while you're driving a vehicle, you're in trouble. Parked up or if you've pulled over. Fine.