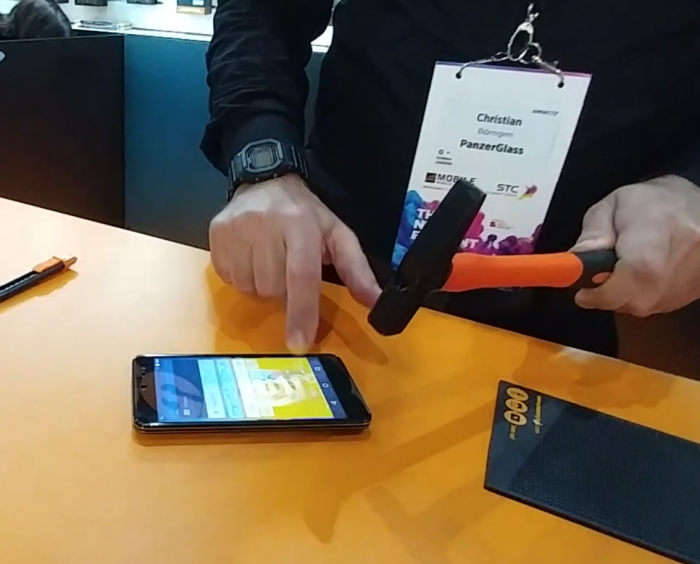 Last year, way back in Hall 8, I spotted the Panzer Glass people showing off their screen protection kit. The demo involved a hammer and a knife, and the pain felt by everyone watching was palpable.
Sadly, I never uploaded the video, so I'm back again this year to ask for a demo. The results? Well, you can see for yourself below. Oh, and bear in mind that this same test phone has been whacked with a hammer all day today..
The Danish company was founded in 2013 and produces screen protection kit for smartphones and tablets too. They have their own R&D teams and their own factory. They offer up their original protector (which prevents scratches and impact damage), plus privacy glass to stop others looking at your screen. They also do covers for smart watches and offer full frame coloured PanzerGlass to match your style.
So how does it stop a hammer? It's a mixture of oleophobic coating, tempered glass, PET film and silicone coating. It's chip resistant and is just 0.4 mm thick.
Whatever it is, as you'll have seen above, it works. Get more details at PanzerGlass.com or head to Amazon if you want one. Prices range from £15 up.