Did that just happen? Did we just dream that entire announcement? Did Nokia just show us the 3310 ? At Mobile World Congress? In 2017?


Yes. Yes it did, and it'll cost just €49. It's SIM-free, unlocked and has Snake. Snake. It's got Snake! SNAKE!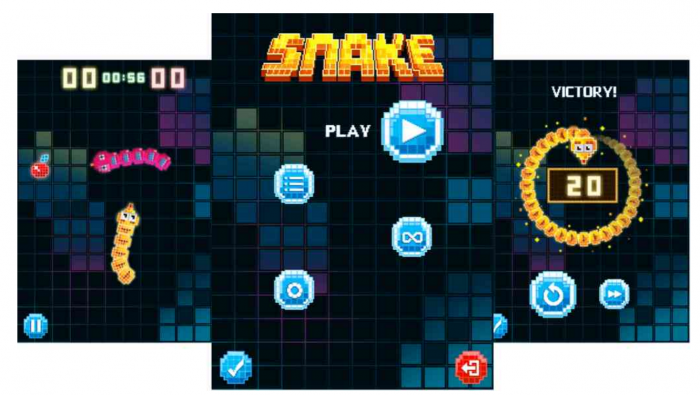 Honestly. I think I'm dreaming. Someone pinch me.
It's not the same monochrome screen. It's not the same handset. However, Nokia and HMD have created something thinner, lighter yet pretty close to the original.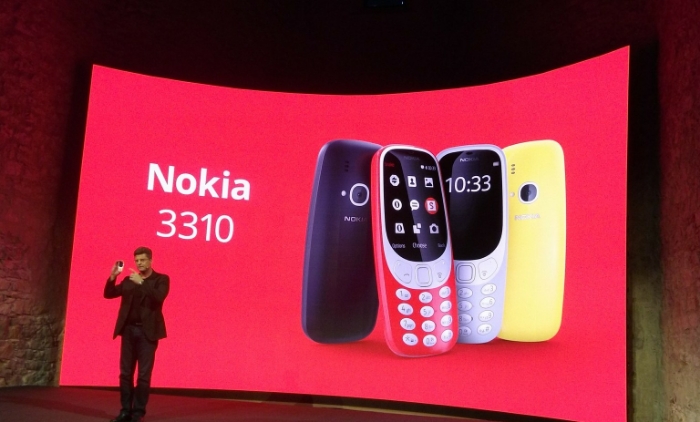 Four colours will be available. A glossy yellow and red version, plus a dark blue and grey matte version. A battery life of 22 hours has been mentioned too.
Oh and yes, this all-new Nokia 3310 has that ringtone too. Just to bring back so those memories.
Juho Sarvikas, Chief Product Officer of HMD Global, told us at the event that ..
Nokia phones stir real emotions; people know them for their beautiful design and craftsmanship, together with a built-to-last quality that you can rely on.

Our new portfolio combines these classic Nokia hallmarks with a best-in-class Android performance and a new level of craftsmanship. For the Nokia 3310 we just couldn't resist. We wanted to reward loyal Nokia phone fans and make a statement that rich heritage, innovation and modern design can go hand-in-hand.

Fundamentally, it is about making sure that right across our portfolio we are delivering this pure Nokia experience.
You can get more information on the Nokia 3310 via the Nokia website. It measures in at 115.6 x 51 x 12.8 mm and has a 2.4″ QVGA curved screen with great sunlight visibility, one-month standby time and a microUSB charging port. Other specs include a 2 megapixel camera (yes, I did say 2 megapixels) with an LED flash plus a 1200mAh battery and 3.5mm audio jack. It will come in single and dual SIM versions and has an FM radio, MP3 player and 2G connectivity – don't even think about WhatsApp or FaceTweet my friends, it's text and calls only 🙂 Inside there's 16 WHOLE MEGABYTES of storage and a microSD card slot for up to 32GB of additional storage. That should last quite a bit with that 2 megapixel shooter.
Actually, looking further into the specs and the fact that it's 900 / 1800MHz 2G-only, that means it WON'T work with Three UK. Doah!