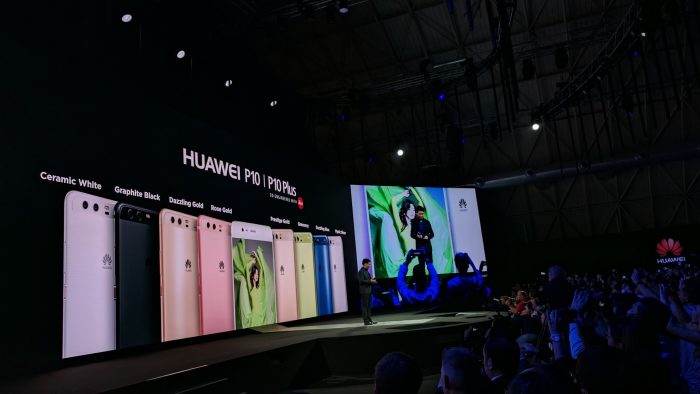 EE have just confirmed that they will be taking both the Huawei P10 and the P10 Plus. They'll also be delivering WiFi and 4G calling on their network. This means you can make calls and texts in more places, and you get higher data speeds too.
There's a lot to like about the P10 phones. Although on the outside you may only see an evolutionary change to the design, there's strong new colours, very clever and precisely crafted chassis and a lot of software tweaks too. The upshot is that the phone, with memory management and a new faster CPU, will run smoother and more quickly for longer.
Right now we're still at the Huawei event, but you can read our full round-up of the phones as they were announced earlier today. Just check our live blog for all the details.
Huawei have again worked with Leica on the camera technology for the P10 and P10 Plus. Here you'll find a 20 megapixel and 12 megapixel dual cameras on the rear, plus an 8 megapixel unit up front.
The difference between the two phones? The Huawei P10 has a 5.1″ screen and the P10 Plus has a 5.5″ screen.
More details shortly.