The Pixel was the first 'Made by Google' smartphone by the tech giant. It brought customers new features such as a new Google Assistant, and unlimited photo storage free of charge.
EE were the exclusive partner here in the U.K. Both the White and Black models have been available since launch.  There was also a "Really Blue" model which was only in America…..until now!
EE have today announced the "Really Blue" colour will be available on their network starting 24th February and you can pre-order right now online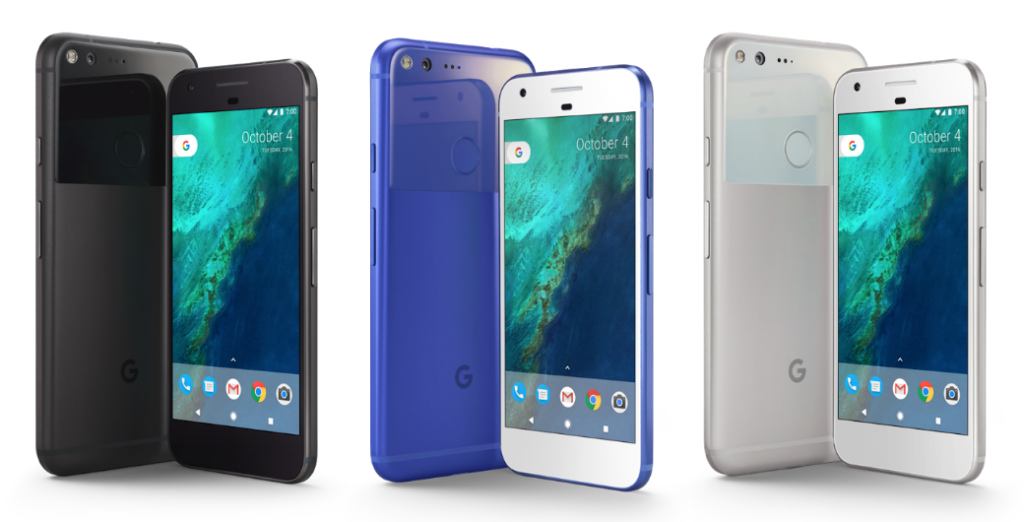 Using either the Pixel or Pixel XL on EE will give you access to great network features such as WiFi Calling built straight in, 4G Calling for better quality calls and better signal as well as their new CAT9 4G+ offering speeds up to 300Mbps
To get the handset on EE, head to www.ee.co.uk/pixel. EE are going to be offering the handset with a free Daydream View VR headset and 10 free BAFTA-winning movies (including Les Miserables, Schindler's List, Billy Elliot and more) on select plans. As an example plan, the Pixel will be available free on a 4GEE Max delivering unlimited UK minutes, unlimited UK texts, plus 7GB data per month for £45.99 per month. The Pixel XL is on the same package for £50.99 per month. Choose this 4GEE Max plan and you'll get a free Daydream VR Headset worth £69 and access to those 10 movies via Google Play.