Our house was built in 1975. Heating back then was fairly straightforward, if a little inefficient. For years though, things stayed pretty much the same. Sure, boilers got a bit better, but you'd still have the same pipework and the same radiators.
In recent years things have really moved on. We're now binning the standard room thermostat and putting in intelligent monitoring systems, remote temperature control apps and "auto learning" thermostats which detect when you're not at home. Individual radiator controls can also be added, meaning that certain rooms in the house can have temperatures adjusted depending on the time of day.
This Haverland SmartWave Self-Learning Wifi Controlled Electric Radiator isn't just an easy-to-install radiator. It doesn't just do away with pipes and leaks. This is an intelligent and programmable radiator which will deliver the heat you need when and, perhaps more importantly, where you need it.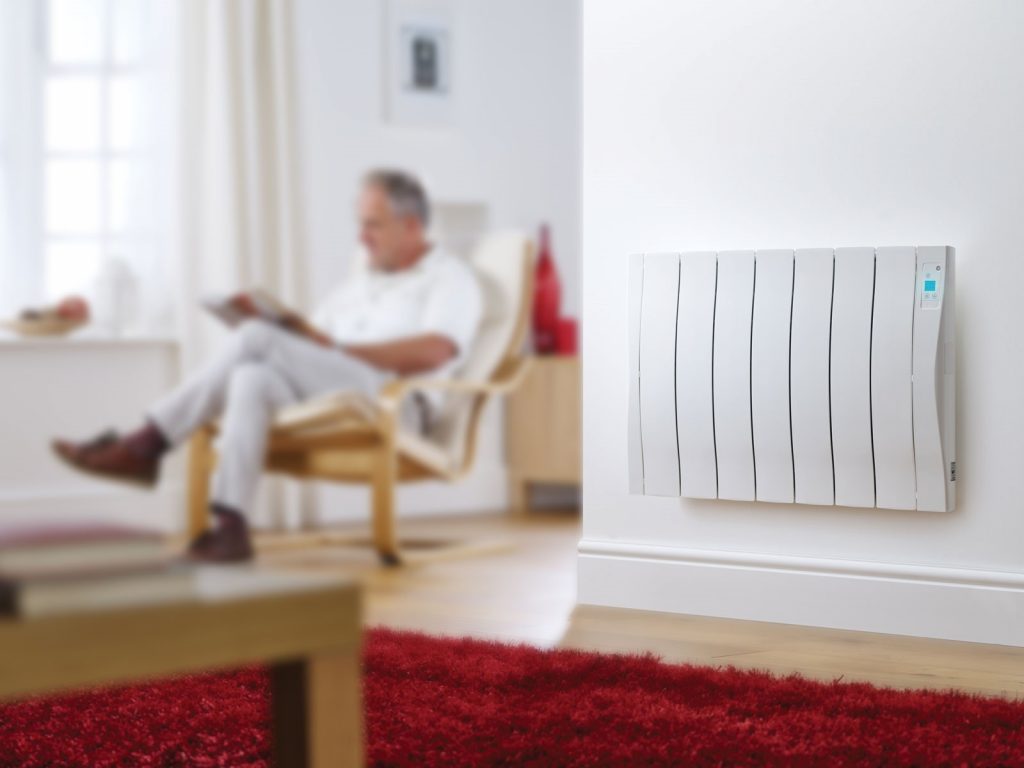 For us smartphone fans, it's also controllable via WiFi using the Android or iPhone. In addition you can remotely control every function of the radiator – adjusting the presence settings, heat setting and the programming options. You can also set the anti-frost, comfort setting and more. The radiator is clever enough to learn your routine via the smart sensor and, via the SmartBox WiFi Controller, you can fully control your SmartWave electric radiators from anywhere in the world. You could be heading home or off to work. On the bus or train, you can tweak your home heating to a much more granular level than most systems.
Of course, most of us prefer these things to just be "clever" on their own, and indeed this system has a lot of brains behind it. The SmartWave has a built-in infrared sensor that monitors the activity around the radiator. It'll then adapt the heating schedule automatically, meaning that your house isn't heated unnecessarily and you hopefully get a lower heating bill. Why have a room red-hot when you're not using it? As time progresses, this rather clever radiator will store and record movement in the room, creating a working model of your weekly routine. No more wasted energy, and you also get a warm home when you get back. The radiator will pre-heat your room 30 minutes before you usually arrive back. Nice.
Think about that for a minute – this isn't like Nest or other thermostats that just turns control the heating for the whole house – this is a room-by-room system that knows what time you usually move from the kitchen to the dining room, and from the dining room to your lounge. A properly smart heating solution this, and one that you still have control over via your smartphone if you want to adjust anything. So, if you're off on holiday or want a week off work, you can switch the radiator in and out of sensor mode as you see fit.
The system has a high precision electronic thermostat and a thermal safety limiter for safety and peace of mind too.
Installation is really simple – not only the radiators (no floor boards to rip up or pipes to plumb) – but the Smart Box too. That just plugs into your router and then you download the Haverland heating app to control your entire heating system.
The Haverland SmartWave Electric Radiator is available exclusively at Electric Radiators Direct.