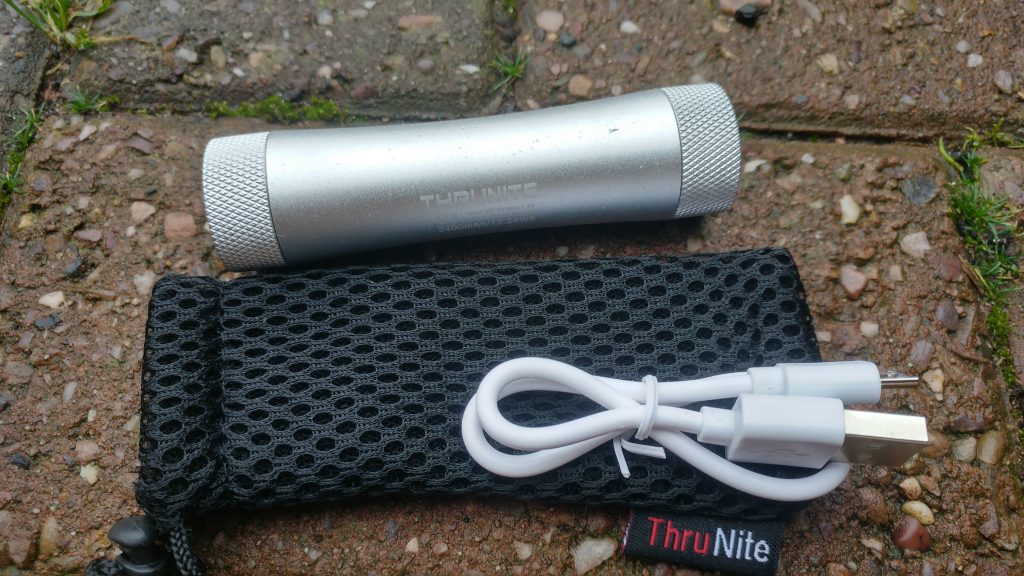 For £19.95 on Amazon UK or $19.95 on Amazon US, this isn't a great deal bigger than the battery inside. Plus, with this particular portable charger, you can actually unscrew the bottom and get at the battery – like an old-school torch / flashlight. Not only that, but you can buy the batteries to go in it if you wish. To change, you simply unscrew the bottom and put a new battery in.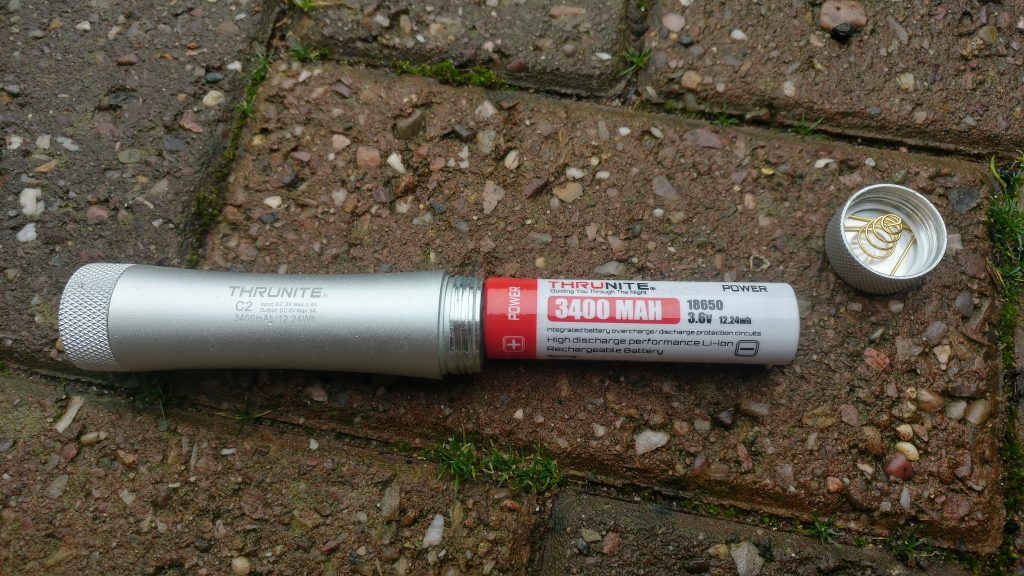 In this diminutive 92.8mm x 25mm cylindrical unit is a 3400mAh battery – probably as big (capacity-wise) as your smartphone battery. You charge it via your standard smartphone wall charger (not supplied) via the microUSB port. Then, with the aid of the supplied microUSB / USB cable (or your own), you can charge your own device when you're out and about.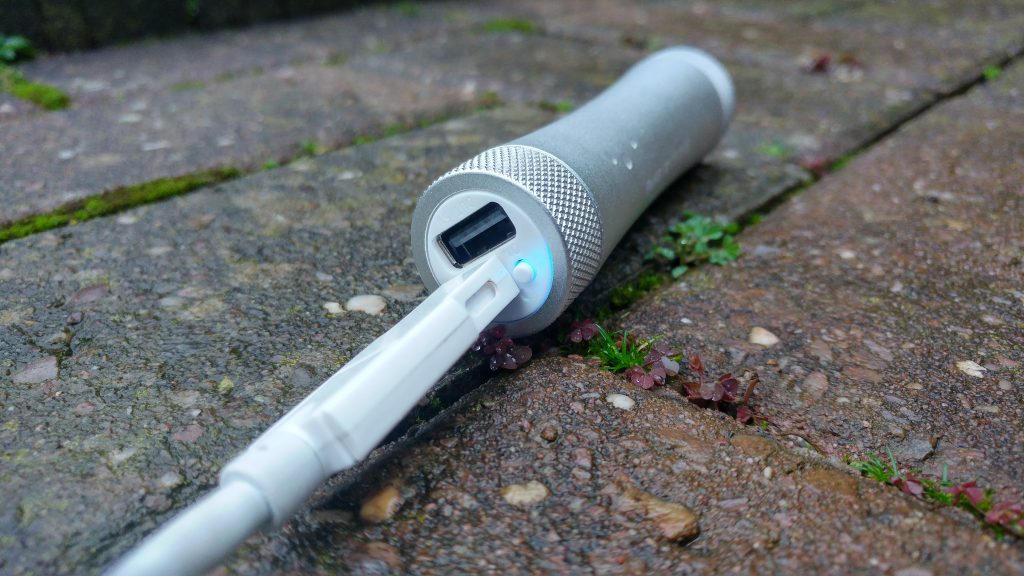 When it's charging, you'll have a blue LED appear at the top and, whilst discharging, this will be a purple colour. It outputs 3A max and is made from an "aircraft aluminium body", so weighs in at just 38g before you put that battery in.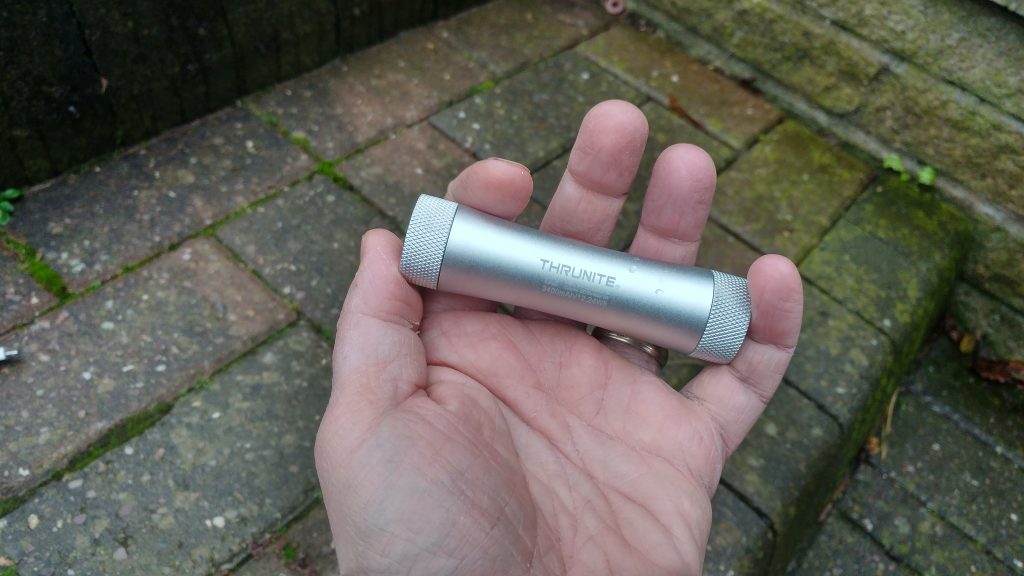 The charger itself is nice to hold and has a brushed silver finish apart from the top and bottom sections, which are grippy and allow you to unscrew that bottom section. On the top, the small plastic section has all the ports you'll need to charging / discharging and a tiny button for waking the device to start it charging.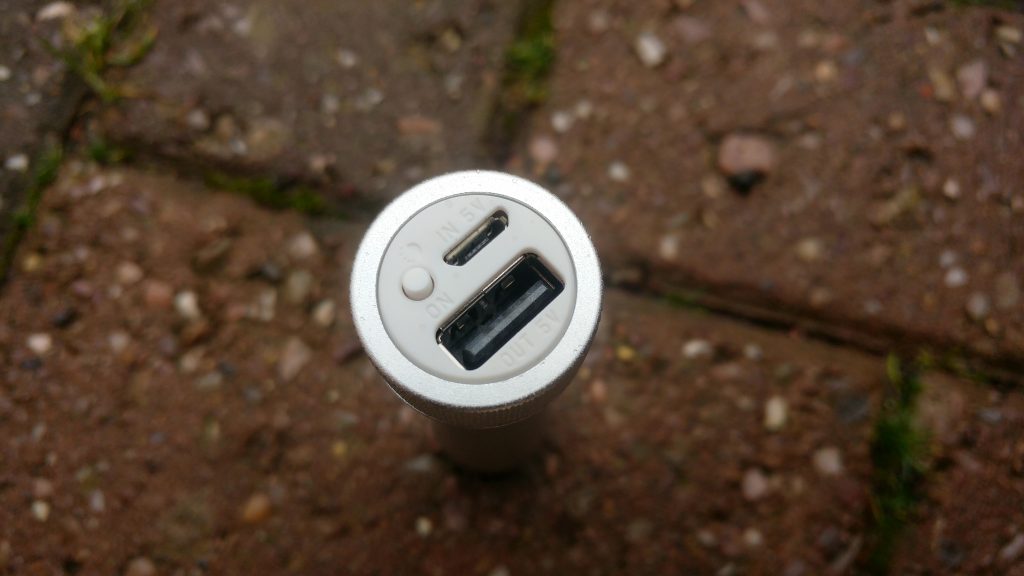 The people from ThruNite say that it can also be used to recharge "flashlight batteries". You'll apparently also find these 18650 batteries in e-cigarettes, bike lights, head torches and more – so if you need a charger for one of those, just take the battery out of your device and pop it in here to charge from a wall socket.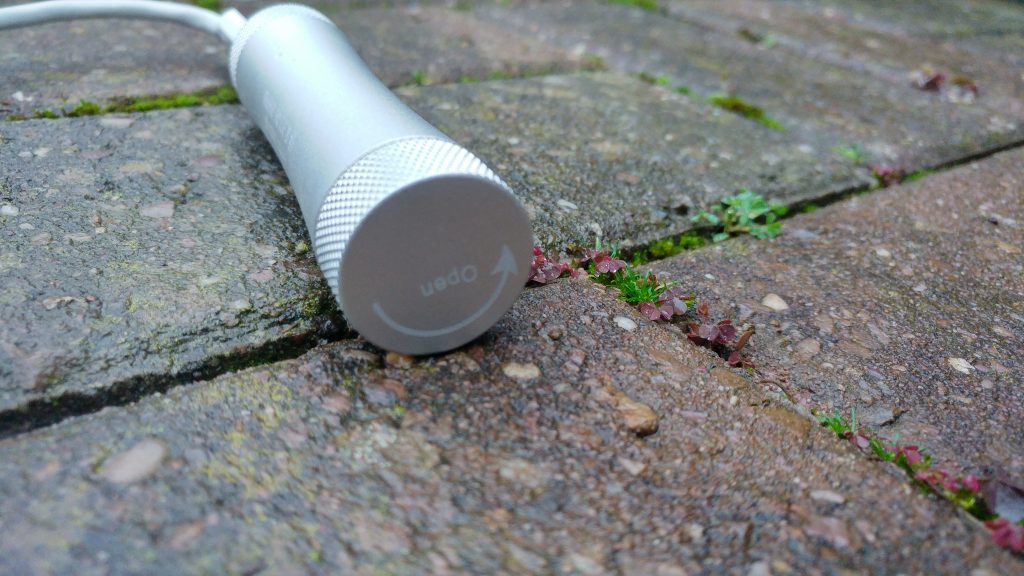 Overall, it's a great little charger for the money. Don't forget that you'll probably only get one recharge out of this and there's no battery meter on here, but it works very well indeed.
If you want one, it's £19.95 on Amazon UK or $19.95 on Amazon US. You can also buy the batteries to go in it, but you get ONE battery included if you buy the charger shown in this review.
ThruNite C2 Mini 3400 mAh Portable Charger Review
Overall - 90%
A diminutive one-shot portable charger which is definitely made and performs far better than the similar free ones you may get from networks etc.