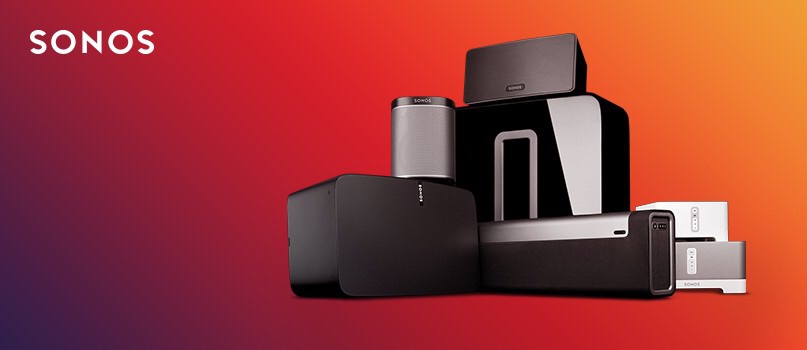 Unfortunately the UK is in for a rough ride in the next few months as the decline of the pound starts to affect prices of just about everything. We have already seen price jumps from OnePlus, steep hikes from Apple, and now Sonos are increasing their prices considerably.
Customers have started to receive emails containing 'advanced notice' of the increased prices which Sonos say they "aren't something we take lightly". Prices will increase from 23rd February with all of their current models receiving significant increases up to £100.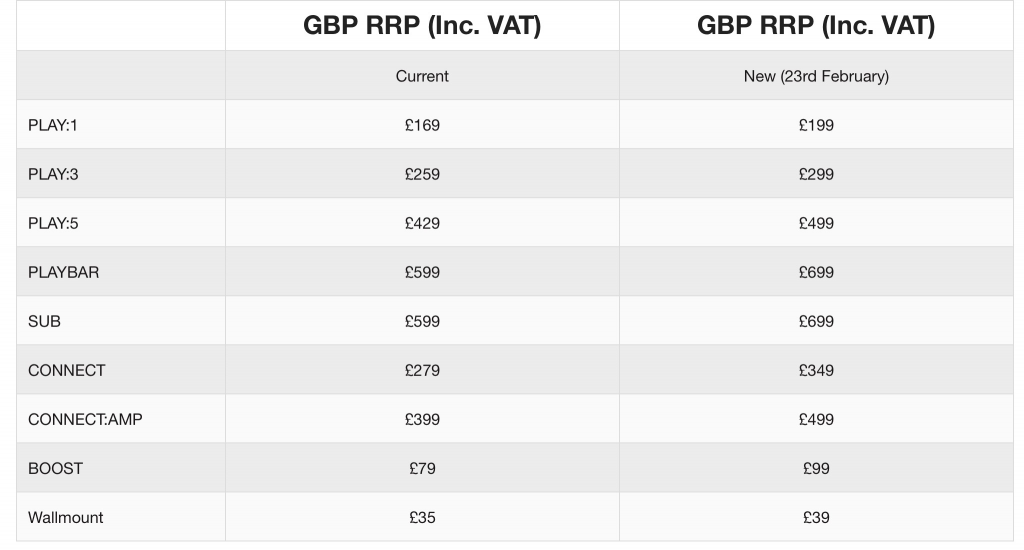 The email itself feels very sales orientated, and is more based on pushing customers that may be mulling over another purchase into buying before the price goes up. Stressing very heavily that "there is still time to take advantage of our current pricing". Just incase you were thinking about another speaker, more information is available on their support site.
Sonos With Alexa
Sonos have seen their market attacked recently, with the home becoming the next big market for everyone from Belkin to Amazon. Although new CEO Patrick Spence has been swift to introduce support for platforms like Apple Music and also relinquish control of the speakers to the Spotify smartphone app.
After a long delay while they mulled over options, Sonos are also set to bring in Alexa voice control through Amazons Echo and Echo dot this year – although an exact date is hard to come by. Despite the prices set to increase Sonos still maintain a well thought of market position in wireless speakers.
Their products produce great sound and contain features such as room set ups and linked products that others are still lacking. So if you are thinking about adding in Sonos to your home the time is now! You can buy direct from them, or speakers are available from most electronic retail stores.