My son and, to be fair, my wife, are both big Nintendo fans. My wife used to have a Game Boy Color and my son has gone through the Nintendo 2DS, 3DS, Wii and the Wii U. Even though he's now moved onto the big world of Playstation, he still pops back onto the Wii U where (in my opinion at least), it's a more family-friendly fun place to be.
Did I really want him to have a Playstation for Christmas? No way. The whole thing has driven me insane. Setting up parental controls and ensuring that spending limits were setup and the whole sub-account thing was done right took far too long and involved a couple of email addresses, about half a dozen confirmation emails and a lot of faffing about. It was almost as if it didn't want me to have any parental control over it at all.


In reality the upcoming Nintendo Switch was a preference, but it's not out yet. We do now know more though, and it's arriving in stores on March 3rd. But what is it exactly? Well, you can call it "hybrid video game console". You can take it with you where ever you go or slide off the side-controllers – each called a "Joy-Con" and use these with the main console propped up with a rear supporting leg. You can also use a grip accessory to click them together and continue playing.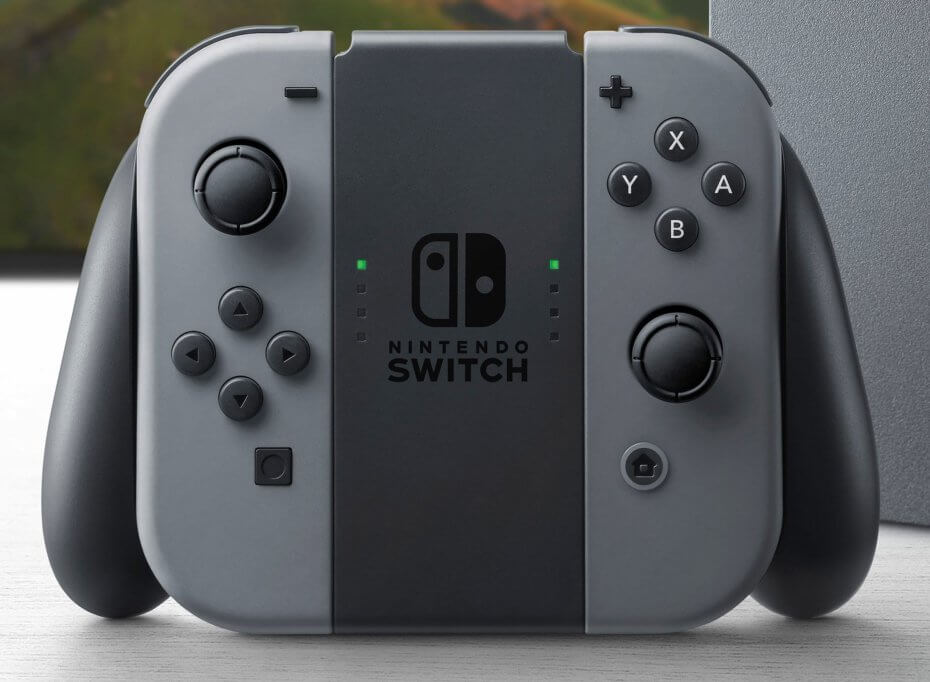 When you're at home, simply slot the device into a "Switch dock" and use a controller (which looks a lot like a PS4 controller) to put the same games on the big screen. It's all very seamless and there's a rather nice video which I can show you below..
Those Joy-Con controllers can either be put into both hands, or two players can take each one so that you have a more Nintendo Wii-style experience. There's motion control and "HD rumble", which is an advanced vibration system. Up to 8 Nintendo Switch systems can be used together for face-to-face multiplayer games. Team playing and online team games are all possible.
Imagine a tablet that you can attach controllers onto, then add Mario and all the usual Nintendo ingredients and mix well. 🙂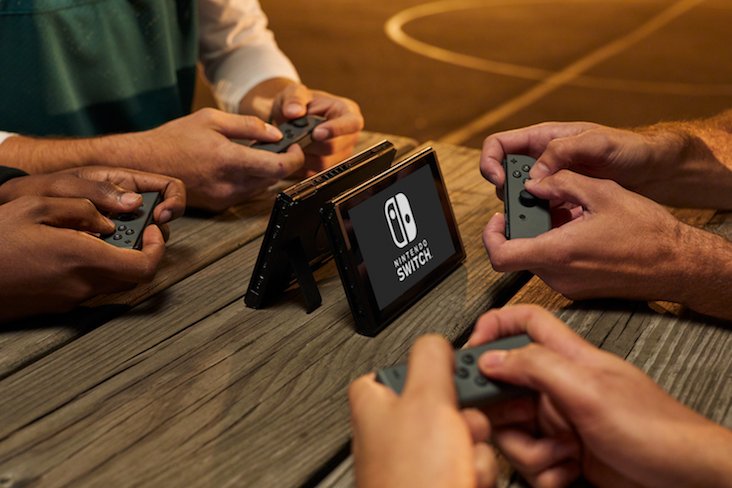 Without the Joy-Con controllers the tablet / device weighs 297 grams. With them it weighs 398 grams – just a bit heavier than the Nintendo 3DS XL. Specs also include a 720p 6.2″ touchscreen, but you get a 1920 x 1080 Full HD output onto your TV. The 4310 mAh battery should see you for 6 hours of play on the move, but this can vary quite a bit depending on the game.
Head to Nintendo.com for more information.