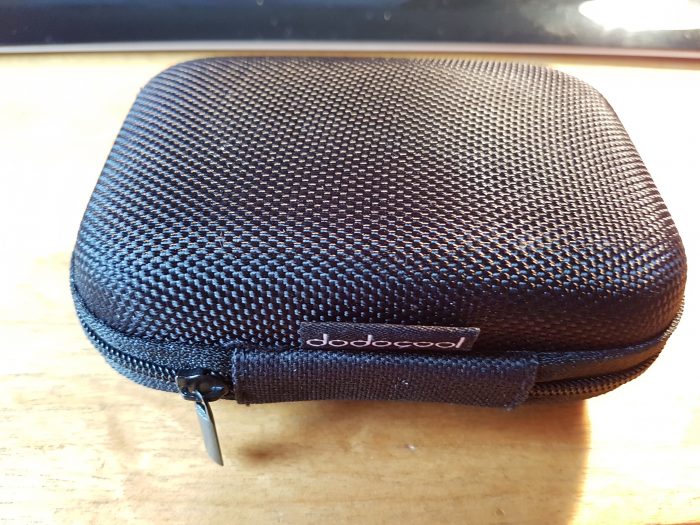 It is the New Year, when the fitness fad is at its strongest, so excuse us for a review of another set of wireless sports headphones.  Up today is the Dodocool DA104 'Wireless Sport Stereo Headset'.  Dodocool is yet another newish Chinese company that specialises in relatively affordable products.
The headphones come packaged in a nice looking and feeling case.  It is hard and will certainly afford them some protection in your gym bag or pocket.  The inside of the case has a pocket on one side.  The headphones come with standard accessories in the form of a micro-USB charging cable and 3 different sized ear buds.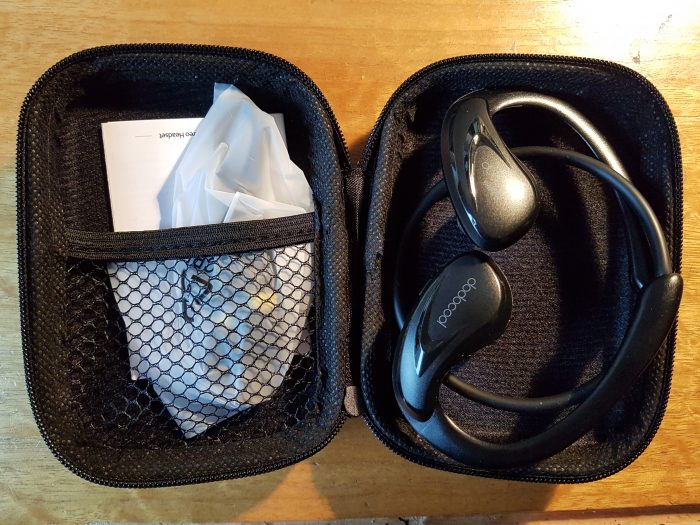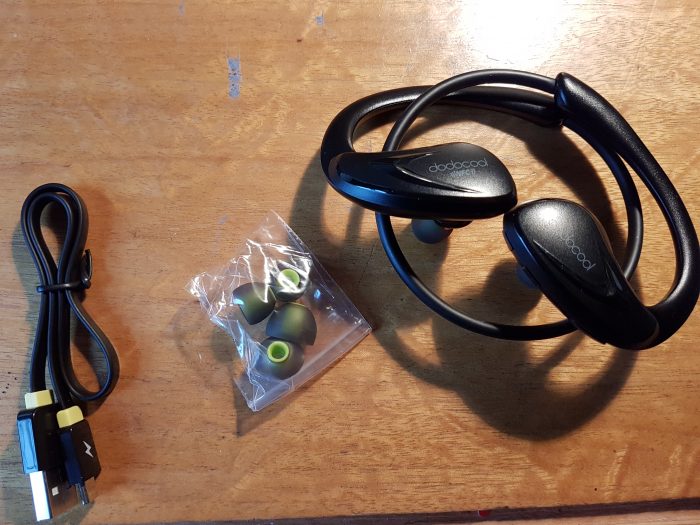 In a world of cables I must say that the packaged one is attractive and a bit different from the norm: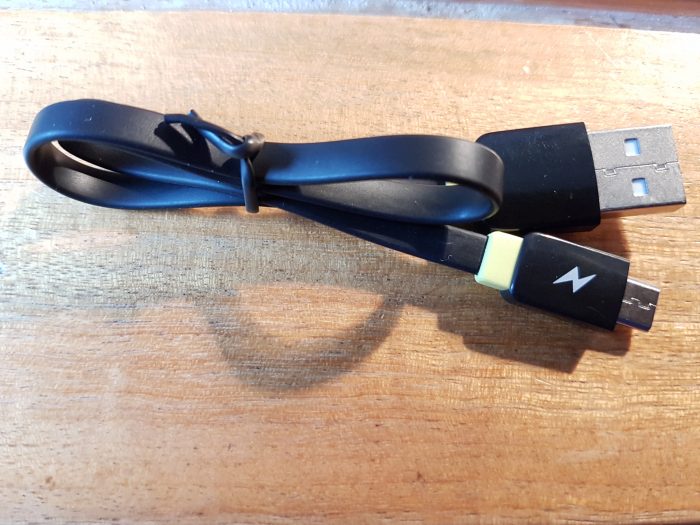 The headphones themselves offer the standard sort of fare:
180hrs stand by time
10hrs talk time
10hrs play time
2hrs to charge
10m transmission range
The headphones connect via bluetooth but can also use NFC, should you have it.  There are buttons on the headphones for changing track and changing volume, as well as one and off, but as far as I could tell there was no option to use them to answer phone calls and there is no built-in microphone.  Given that these are designed for sport, I find this omission a bit of a pain. [UPDATE: it turns out that the headphones do actually have a microphone and the ability to answer/reject calls.  I have updated the scores below accordingly]
I like the yellow effect on the ear buds but that is where my admiration for these end.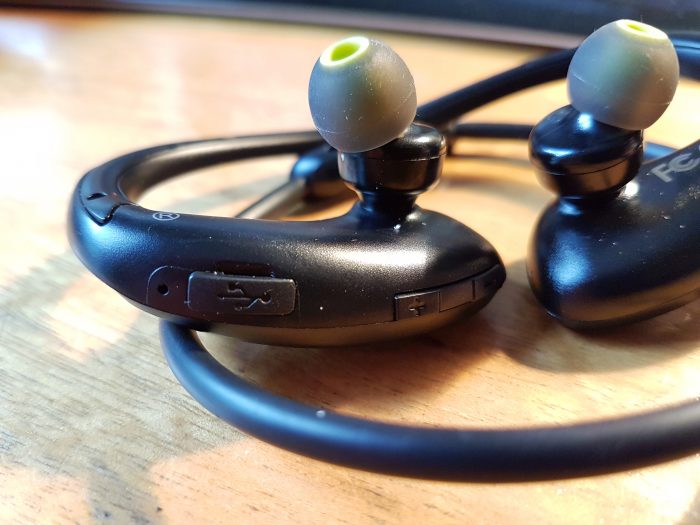 Given the point of these – to be worn whilst running or doing sport – you'd be forgiven for thinking that something a little more svelte would have been in the designer's mind.  Alas no, these are massive.  Here's a photo of them next to a standard length pen: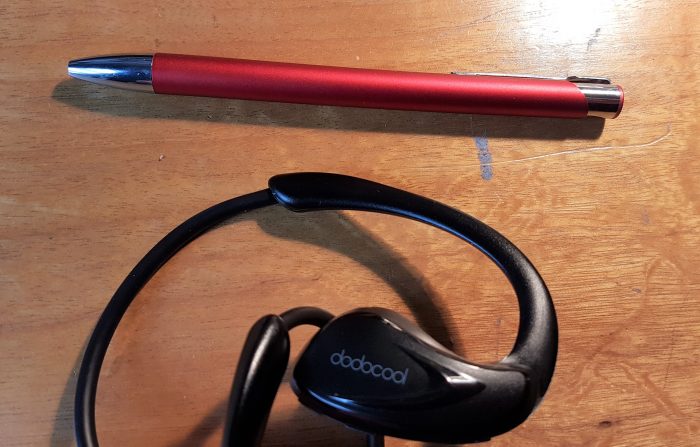 If the large plastic bits where 'dodocool' is written weren't bad enough, there is an even longer bit that curves around the ear.  Normally on sports headphones there are flexible so that they can be moulded around the ear, but not hear.  The construction is solid, plasticky-looking, and just a bit primitive overall.
The sound out of these is fine.  Nothing exceptional and about what you'd expect for the price, but I just didn't like the feel of them.  They aren't heavy and feel like they would stay in during a variety of activities, but they aren't especially comfortable and I certainly wouldn't wear them for a long run.
The headphones are available on Amazon for £21.99 but if you use this code – E896LZJ9 – you can buy them for the price of £13.99.  Despite my slight dislike for them, the reduced price actually makes these a cheap option for the infrequent user.
Here are my scores:
Design - 30%
Sound Quality - 70%
Price - 90%
Ease of Use - 90%
Features - 75%