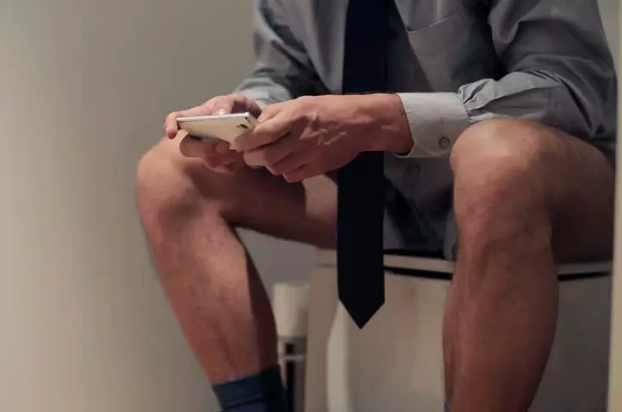 Let's be honest, there's a few places where we use our smartphones quite a bit, and it's always where we've got some "down time". The smoking shelter outside of work (which has now changed from a horribly smelly place into a huge air freshener thanks to the vape / e-liquid / ejuice that is being smoked instead), the kitchen at work and yes – the toilet.
All of these places aren't exactly clean, and your hands are usually wrapped around some pretty dirty things before or after you use your smartphone. I've even heard (albeit on the grapevine) of some employers trying to block WiFi from reaching into toilets because people are spending too much time browsing while they perform their natural "business" on the loo.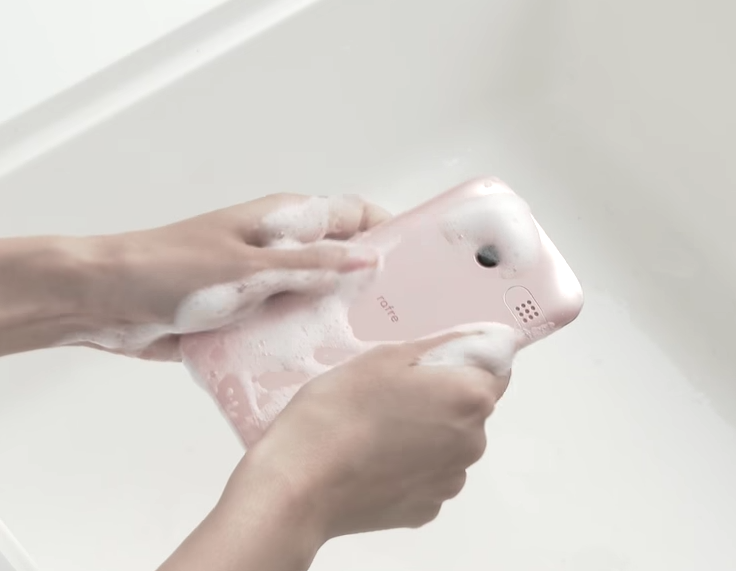 With all that bacteria on your phone, Japanese company Kyocera has come up with the ultimate solution – a phone you can actually wash with soap and water. The rafre KYV40 smartphone features a screen which can be used with wet hands or with gloves, and you can lather it up under a tap to get it shiny and clean. Not only that, but you can perform gesture controls to completely avoid using the screen – ideal for germophobes (hello Mr Trump).
https://www.youtube.com/watch?v=ylZgmWdhR3s
Powered by Android 7.0 (Nougat), it has a 5″ LCD screen and comes with 16GB of on-board storage plus a microSD slot. It also has 2GB RAM a 13-megapixel rear shooter and a 5 megapixel selfie one.
Sadly only available in Japan, you can wash it and put it under a tap (basically, it's waterproof), and you can take it in the bath with you too – just to add another place to use your phone while you're taking a break. This is the first time we've actually seen a company pushing a "soap-proof" phone, and they're also keen to promote it as your cooking companion – helping you create delicious meals but being completely washable afterwards, just like the pots and pans 🙂
There's no speaker hole on here either. Instead the rafre uses a "Sonic Receiver" to vibrate the sounds to your eardrums, using the display to resonate the sound.