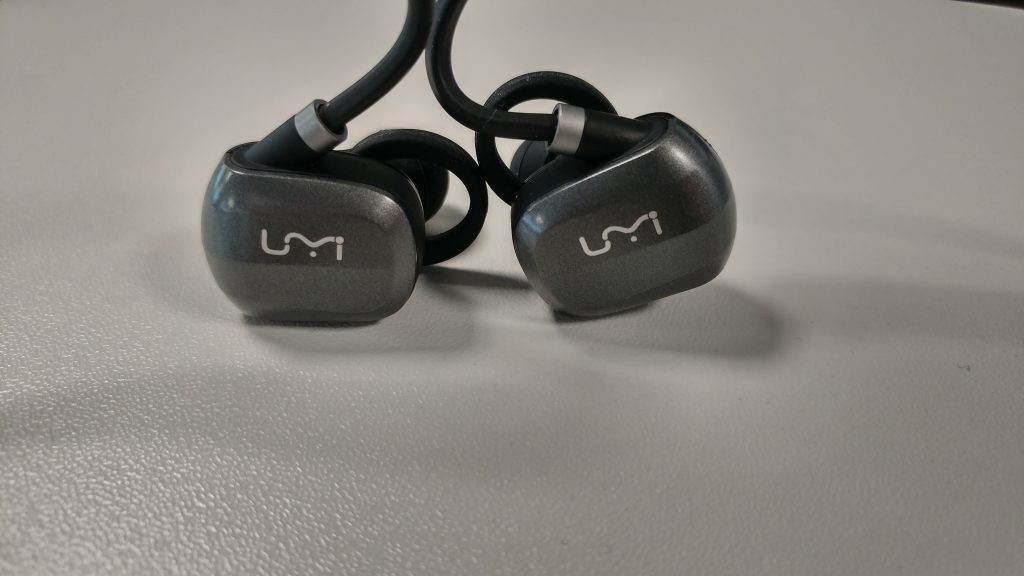 The people from UMI have sent us these UMI-BTA8 Bluetooth in-ear headphones. They're designed to be used if you're out running or at the gym, but you can wear them if you're sat on the sofa eating crisps too I guess 🙂
First up, I should perhaps mention the good things about these headphones. They're selling on Amazon UK for £19.97 and for $27.99 on Amazon US. They connect to your device via Bluetooth 4.1, so out of the box just need to charge up and get going. It takes around 3 hours to do this and the 100mAh battery sits inside the control buttons so that your earpieces aren't too heavy. When you plumb them into your ears you'll find a little voice guide which tells you when the battery is running low and there's an element of noise cancellation too. The headphones themselves are, in my opinion, no heavier than regular in-ear headphones.
Other good points? They're comfortable definitely, and the rubber in-ear attachments hold them in well. These small rubber hooks, when combined with the bendy over-ear cabling, mean that you won't see them falling onto the floor or out of your ears. It's also sweat and waterproof – to a degree (rain and sweat yes, but don't go swimming in them).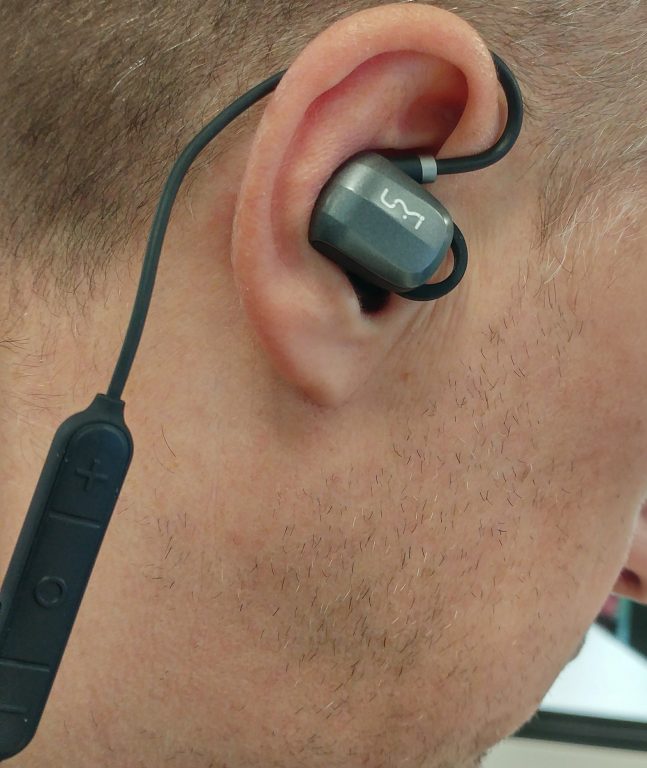 Now, sadly, onto the more negative points. Whilst these fit in my ears comfortably and I'm happy to report that the cabling and control system is fine, the sound quality just isn't good enough. Despite assurances on the Amazon listing that these have "powerful, bass-driven stereo sound", I found absolutely no evidence of this.

Sure, the quality isn't terrible and it's not overly tinny, but there's no bass to speak of whatsoever, even if you push them further into your ears. I've tried these with an iPhone and an LG G5 – same deal on both. They're fine for a podcast or perhaps some background noise, but these definitely fall into the first of my infamous "Bluetooth headphone categories", which are as follows..
1 – Small in-ear headphones which have great battery life but no bass response.
2 – Small in-ear headphones which don't have much battery life but deliver excellent bass response.
These will go for quite some time on the battery – some 6 hours depending on your volume level – but the sound has no bottom end at all. No heftiness, no deeper tones. Just a "tappy tappy" where there should be a "BOOM BOOM".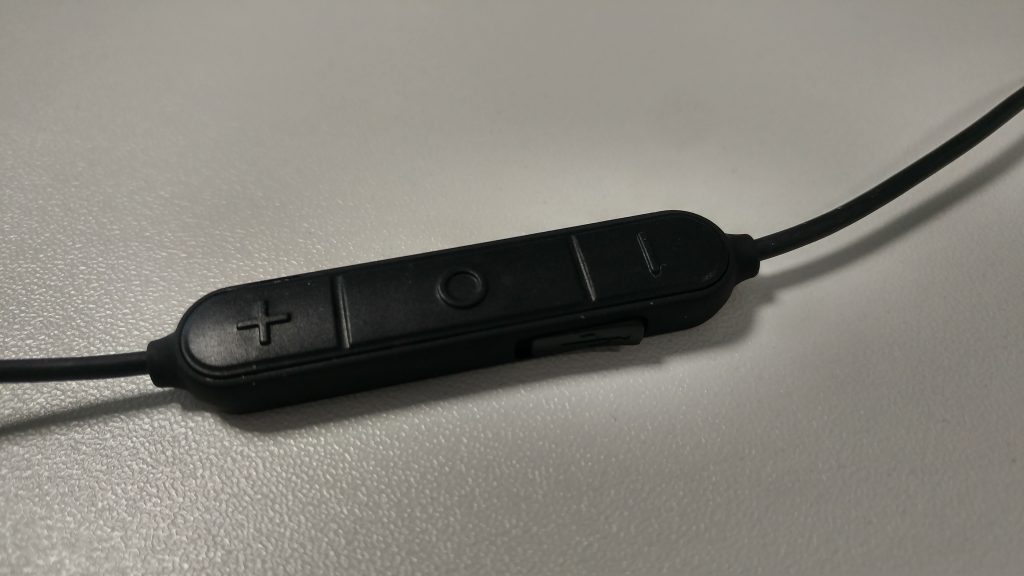 The in-line volume and multi-function on / off / pair button works well, but I wouldn't try making or receiving calls on it unless you totally want to re-think how you wear the headphones. I, as many others, put the cable behind my neck instead of having it angle in front of my neck. This seems to be the natural thing to do so that you can pop one earpiece out should you want a conversation with someone, then it'll drape over your shoulder. However, the in-line controls sit behind your neck – and guess where the microphone is? Yup, it's in the controls. This means that nobody can hear you talking unless you change the way that you wear them.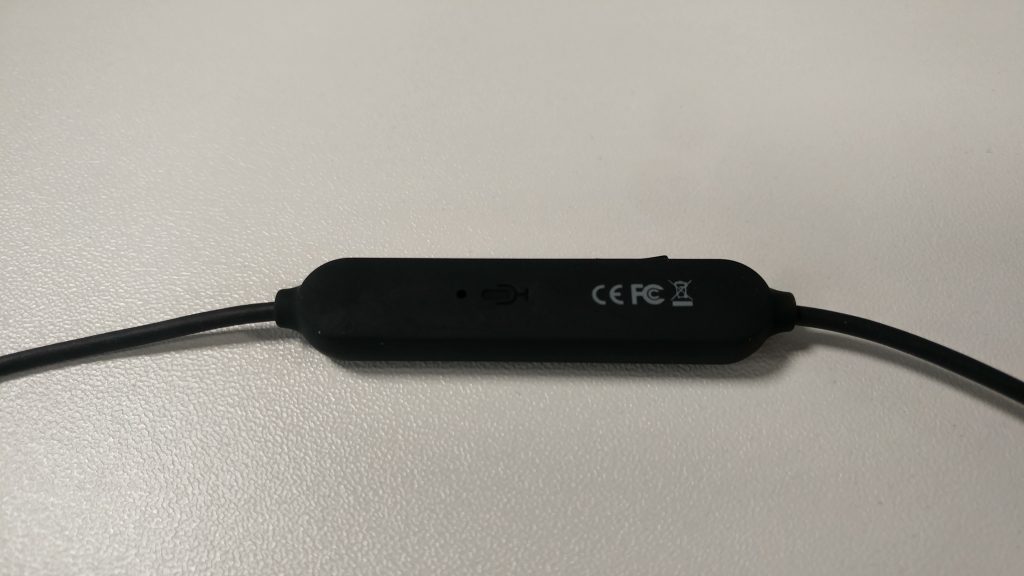 All in all, these are well built but the microphone placement and audio quality needs to be improved. I can perhaps wear them if I'm taking the dog for a walk or if I'm going for a job – they won't fall out and they're comfortable to wear, but they're not going to deliver those banging bass lines unfortunately.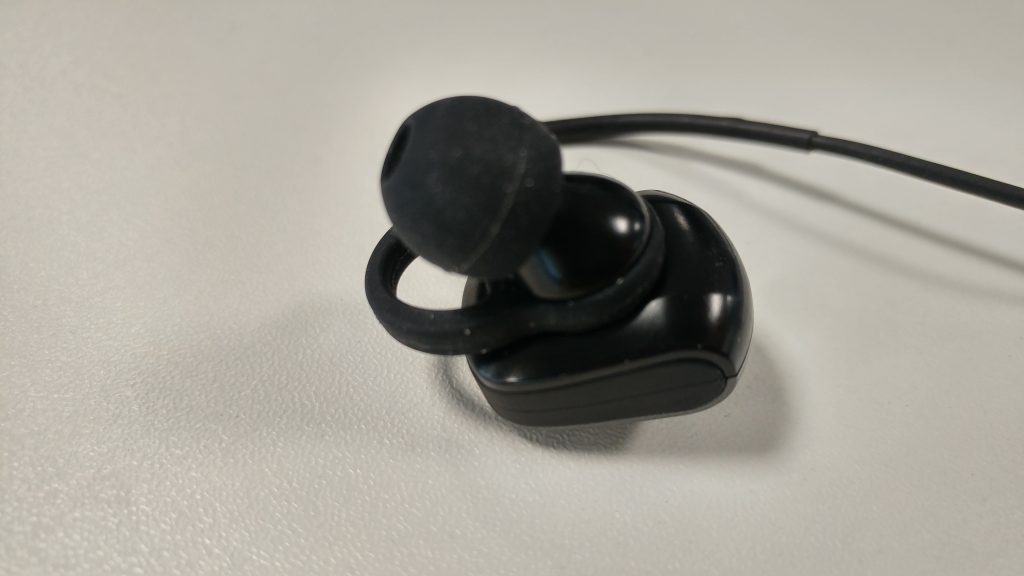 UMI-BTA8 Bluetooth Runner Earbuds Review
Audio quality - 41%
Battery life - 80%
Build quality - 80%
Nice and light, sweat proof and hold in your ears well, but the sound lacks all bass and the microphone is badly positioned.