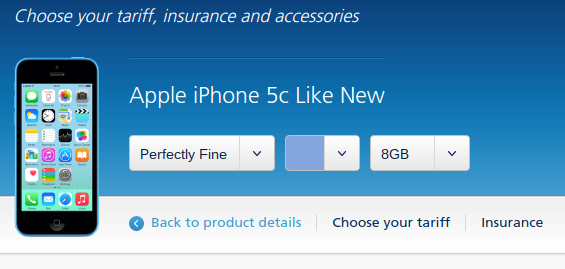 I think that the iPhone 5c was a great idea. A lot of kids seem to carry one around and my mother-in-law has one. It wasn't badly priced and it gave the whole iPhone experience you expect.
So, if you're looking for one of those then head to O2 where you can get a "Like New" one for just £72. It's a fully refurbished 8GB device with a one year guarantee on the O2 Refresh plan, however you can follow these steps from HotUKDeals to get it unlocked so that you can put it on another network if O2 isn't your preferred choice. This details how to get the phone for the £72 price-tag, or you can just buy it on one of the plans.
giffgaff are doing something similar for £109.
The Apple iPhone 5c mentioned on the O2 site is classed as "Perfectly Fine", but you can pay a bit more and have a "Perfect" one with more storage if you wish.